Dr. William Cooke, BA'94, MA'95, MD'01, was the only physician in Austin, Indiana, in 2015 when the rural southern Indiana town became the epicenter of the national opioid crisis and the worst drug-fueled HIV outbreak in U.S. history.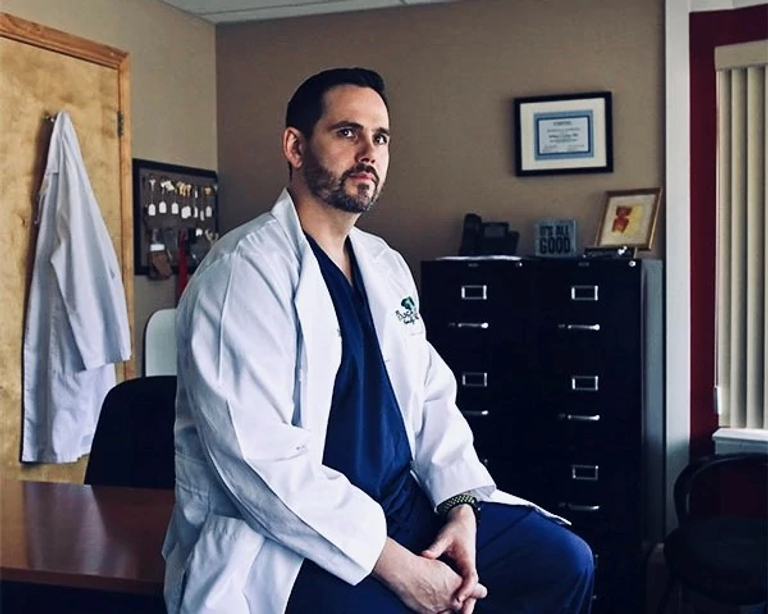 And while his story has been covered in newspapers and television interviews throughout the world, the Indiana University School of Medicine alumnus is now revealing what he's learned through a new book, "Canary in the Coal Mine." The book provides an in-depth look at Cooke's journey as he learned to partner with the community, and it serves as a reminder of the impact that inequity has on health.
"I chose the title 'Canary in the Coal Mine' to serve as a warning that populations with inequitable distribution of resources strikingly correlate with clusters of disease, disability and early death," he said. "But I also wanted to provide a message of the hope and healing that is possible when we work together to address these socioeconomic factors that determine our communities' health, security and prosperity."
When the opioid crisis exploded into the historic HIV outbreak in Austin, reporters, health officials and organizations descended on the small Indiana town to document what was happening and offer support. But it was Cooke and his staff at Foundations Family Medicine who personally knocked on doors and made phone calls to reassure and provide compassionate care to a frightened community, including the people newly diagnosed with HIV.
"No one had ever seen anything like what was happening in my small town, so no one knew what to do," Cooke said.
That didn't stop Cooke and his team from quickly launching services related to HIV, hepatitis C and opioid/substance use disorder, and fully integrating them with their established primary-care services.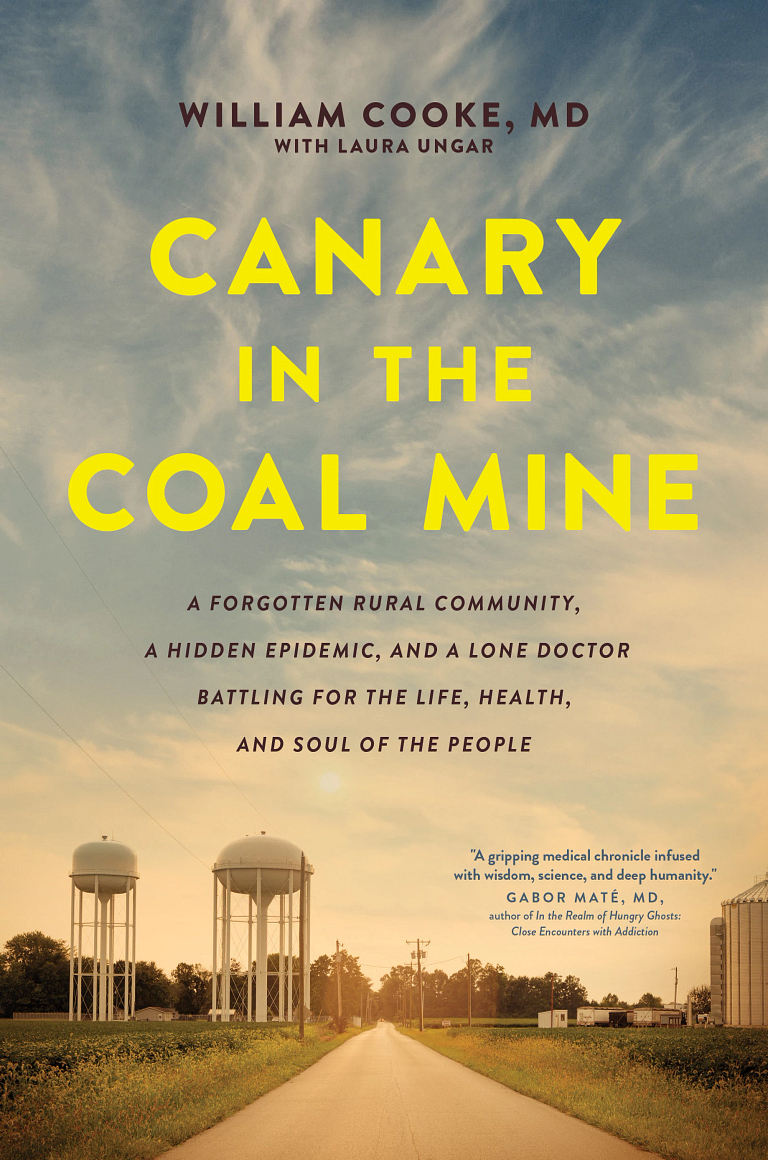 The most recent update available shows that the people living with HIV in Austin are engaged in care, with 77 percent virally suppressed – compared to 62.7 percent nationally. New HIV cases have plummeted by over 95 percent. And despite a Centers for Disease Control and Prevention prediction that Austin could expect to see 28 new cases of HIV per year, they have had fewer than 10 cases annually since 2017.
Cooke's book doesn't just outline what led to Austin's deadly dance with the opioid crisis, generational poverty or the inevitability of the HIV crisis. It also describes the healing and hope that emerged as the town united and persevered. Along the way, Cooke explores how he learned to release his own biases in order to better serve populations that needed him the most.
"I discovered by showing empathy and compassion to people living desperate lives, the strange and frightening sense of 'other' melted away, and I stopped seeing my patients as 'addicts,' 'people in need,' 'the homeless,' 'sex workers' or even 'the least of these,'" he said. "Listening to and learning from the lived experiences of my patients changed me, and I began to recognize them as people no different than me – someone who has made mistakes, who has been broken and who wants to do better."
Cooke said that writing the book proved cathartic, allowing him to reflect on both his own life choices and how truly difficult this time was for him and the town. In the book, he also delves into his depression and how he eventually became part of the community, not just someone there to solve problems.
He said that despite the successes in Austin, there is still work to be done. Overdose deaths have continued to rise during the pandemic, and stigma around substance use disorder, mental health, homelessness and poverty continues to prevent people from receiving the support they need.
Cooke hopes "Canary in the Coal Mine" will help people reflect on how they treat others, especially marginalized populations, and teach them more about the harms that can arise from adverse health and socioeconomic disparities.
"The lesson I hope people discover in the book is that our success came from providing access to hope and opportunity to everyone – regardless of what anyone thought of them – in a way that felt safe," Cooke said. "In fact, the accomplishment I'm proudest of during my three decades of practicing medicine is being able to defend suffering people against political and community forces of oppression and fear, and to insist that the marginalized people who have personally experienced poverty, toxic stress and addiction have their voices heard."
April Toler is senior associate director of research communications for the Office of the Vice President for Research.