Indiana University Human Resources has created an online collection of tools and resources to help all university employees plan and pursue a rewarding career.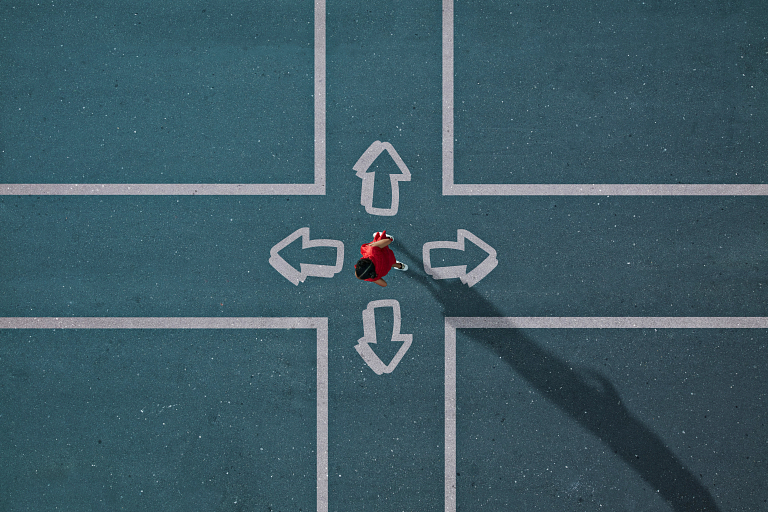 Career Planning at IU simplifies the career planning process by breaking it into four easy-to-follow steps. Each step contains worksheets, templates, tools and learning opportunities to guide employees along the way.
Employees can follow the step-by-step approach or pick and choose tools they need for guidance in uncovering potential career paths, mapping career goals, guiding growth and development, and taking action in pursuit of their career goals. Related LinkedIn Learning courses, TED talks, and guidance on resumes and networking are also shared.
"An easy way to jump into career planning is to start your professional development plan contained in step one of Career Planning at IU," said Catherine Matthews, a senior organization development consultant for IU HR. "It will help you understand the skills you have, what you're interested in, and what you want out of your career. That's a critical step in exploring what your career could look like and figuring out how to achieve your career goals."
Another way to ease into the career planning process is to attend an information session offered by IU HR Talent and Organization Development. They are available through May, and registration links are at the Career Planning at IU website.
"We want to help employees get excited about their careers and see all of the opportunities available to them," Matthews said. "If you don't already have a dream career, we can help you uncover one and pursue it."
In addition, all staff employees will receive a short series of five monthly emails to help them walk through the four-step process of career planning and explore other learning opportunities related to career planning.
"Careers, by nature, take exciting twists and turns," Matthews said. "Planning for and achieving your career goals can seem overwhelming and complicated, but it doesn't have to be that way. Just put one foot in front of the other on your career path; we'll help along the way."