Millions worldwide joined together in virtual IU Day celebration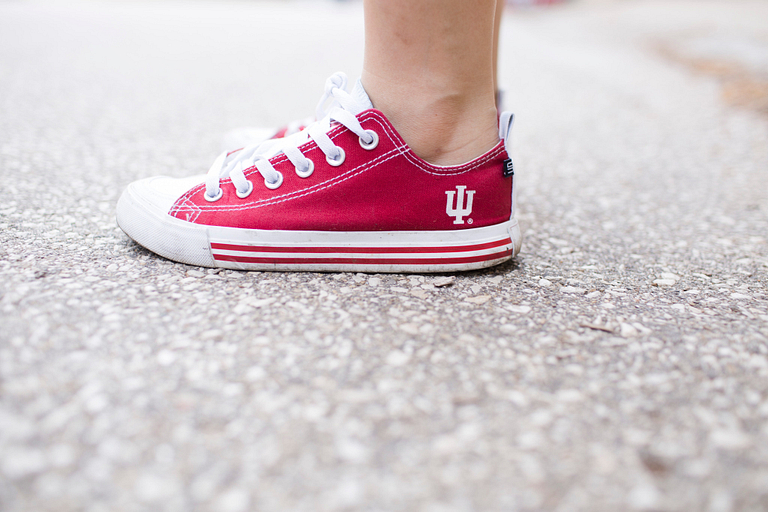 On April 21, more than 6 million people shared in the IU Day experience. The fifth annual IU Day – a 24-hour, binge-watching, social-sharing, IU-wearing celebration of all things IU – featured an array of virtual events and celebrations, including social media challenges.
Celebrations took place in 65 countries around the world. The event's official hashtag, #IUday, trended nationally with 24,521 total likes, hearts and retweets. More than 41,000 people engaged with IU in social media challenges, earning $20,000 for student scholarships. The day also inspired more than 4,000 gifts (and counting) in support of Indiana University.
Sustain IU has named 2021 Campus Catalyst award winners
Since 2012, the annual Campus Catalyst Awards have recognized individuals, departments and offices that have made a significant difference in the classroom, on campus and within the community to exemplify IU's continuing efforts to become a sustainable institution and set an example for environmental stewardship and responsibility.
Sustain IU has named three winners from the IU Bloomington campus in the categories of Excellence in Teaching, Staff Innovation and Student Leadership.
Enter to win copy of IU Press book about Vice President Kamala Harris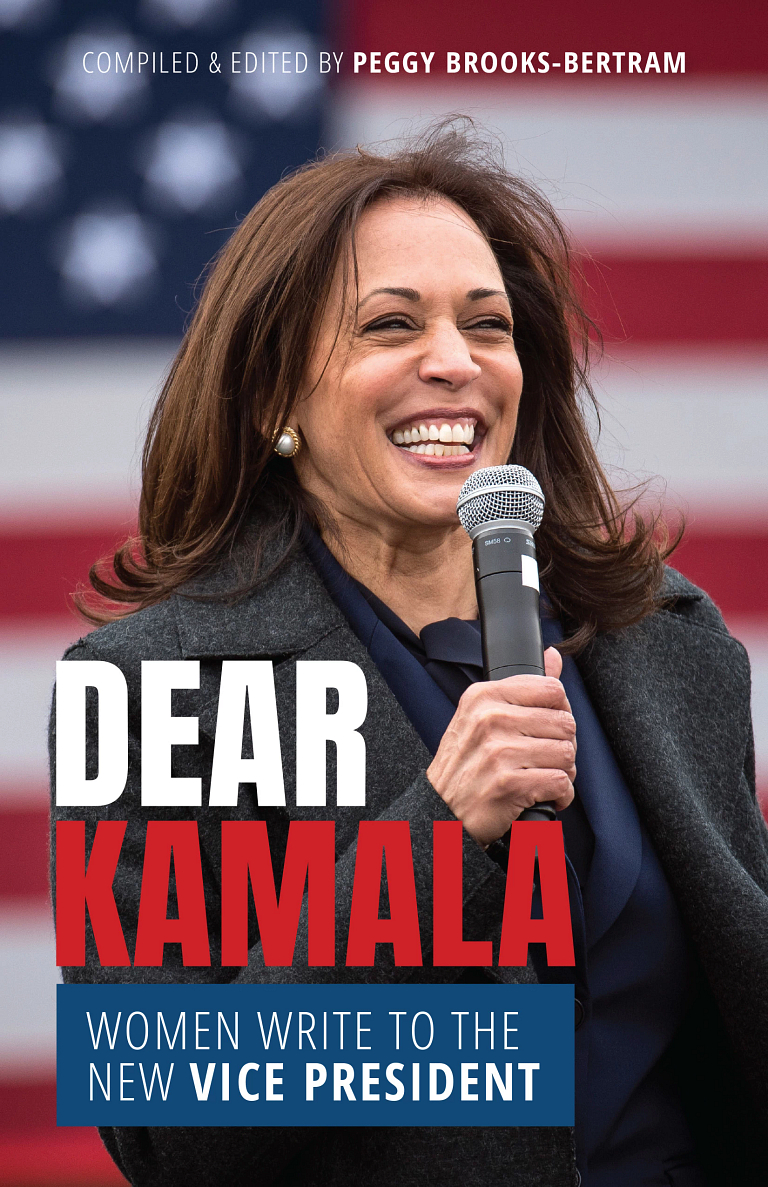 Faculty and staff using a valid IU email address can enter to win a copy of "Dear Kamala: Women Write to the New Vice President."
The IU Press book, compiled and edited by Peggy Brooks-Bertram, showcases a selection of heartfelt and moving letters that women of all ages, races and nations wrote to the new vice president. Girl Scouts confide their fears for a future ravaged by climate change; a business owner in Harlem offers unflinching advice about the need for real investment in inner cities; civil rights activists share their stories, struggles and successes over the decades.
Those interested in purchasing the book from IU Press can use the code "Kamala" at checkout to receive a 30 percent discount.
Protecting open-science research as cyber threats rise
IU-led Trusted CI recommends that research institutions develop cybersecurity computing for its researchers and move research data faster around the world while keeping it secure, and it has figured out how they can do it.
Trusted CI has solved problems like these for about 60 engagements funded by the National Science Foundation. The National Science Foundation Cybersecurity Center of Excellence since 2016, Trusted CI is uniquely positioned to advise the open-science community in the face of increasing cybersecurity attacks.
In 2020, Trusted CI began reaching out to its community, gathering the impacts of its engagements and summarizing its success stories.
IU Writers' Conference to be held virtually; Ross Gay to lead 81st anniversary celebration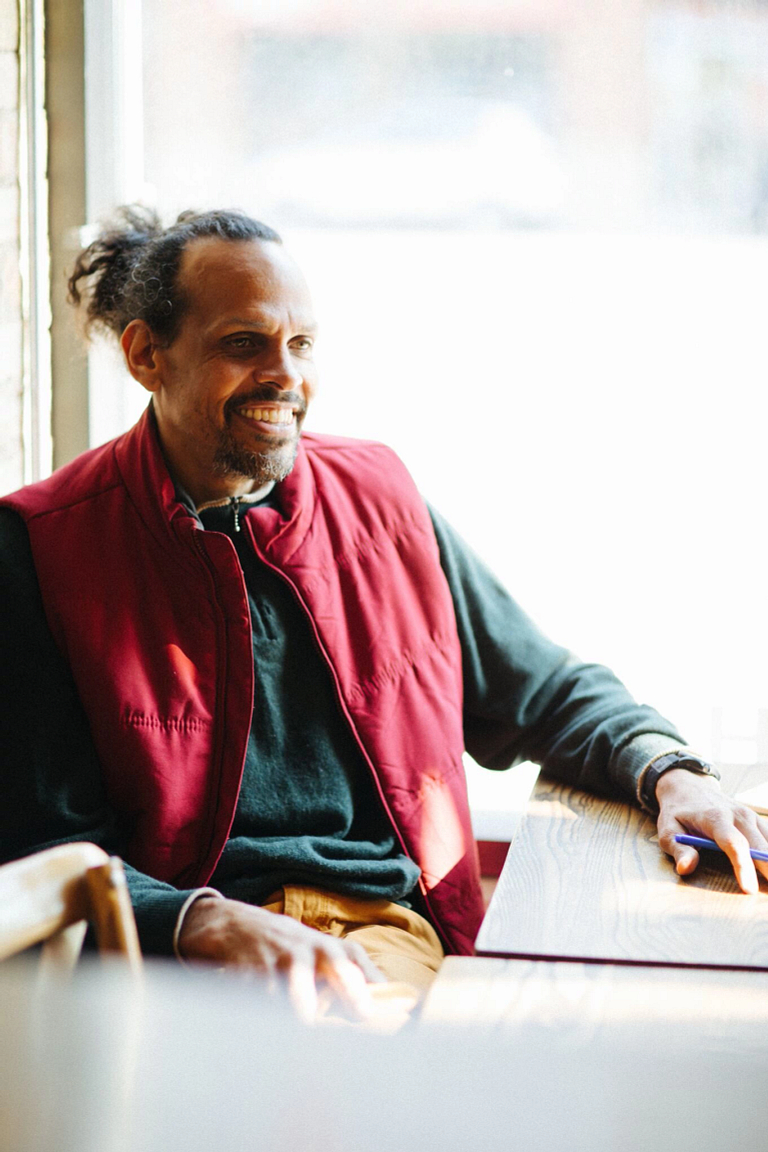 The IU Writers' Conference will go virtual this year, June 3 to 6. Founded in 1940 by Herman B Wells, the annual event is the second-oldest continually operating writer's conference in the U.S.
This year, the IU Writers' Conference also will celebrate its 81st anniversary. It will mark the occasion by sharing artifacts from its archives, with photos and correspondence from award-winning writers such as Gwendolyn Brooks, Kurt Vonnegut and Raymond Carver. English professor Ross Gay, who recently won the 2021 PEN/Jean Stein Book Award for his book "Be Holding: A Poem," will lead a special evening event in honor of the conference's anniversary.
The conference will feature poetry, fiction and memoir workshops, as well as writing craft classes and evening readings online in live/synchronous gatherings. Award-winning conference workshop faculty for the event include ZZ Packer, (fiction), Maggie Smith (poetry) and Jaquira Díaz (memoir). Classes will be taught by Joseph Cassara (fiction), Tiana Clark (poetry), Hannah Bae (creative nonfiction), Brando Skyhorse (publishing) and Shawna Ayoub (writing through trauma). Register for the conference on the IU Writers' Conference website.
Academic Media Production Space expands horizons at IU Southeast
IU Southeast now has its own Dreamworks: the Academic Media Production Space at the Institute for Learning and Teaching Excellence.
Chancellor Ray Wallace and Executive Vice Chancellor for Academic Affairs Dr. Kelly Ryan officially opened the new facility with a ceremonial ribbon-cutting broadcast on Zoom.
Designed and created in collaboration with IU Online, the space provides technical consultation and best practices for self-recording, animating video content, producing interactive videos and more. Faculty will now have on-campus access to green screens, teleprompters, telestrators and light boards to aid lectures, while multiple cameras will allow them to record close-up demonstrations such as chemistry experiments.
Kahn inaugural member of National Academy for International Education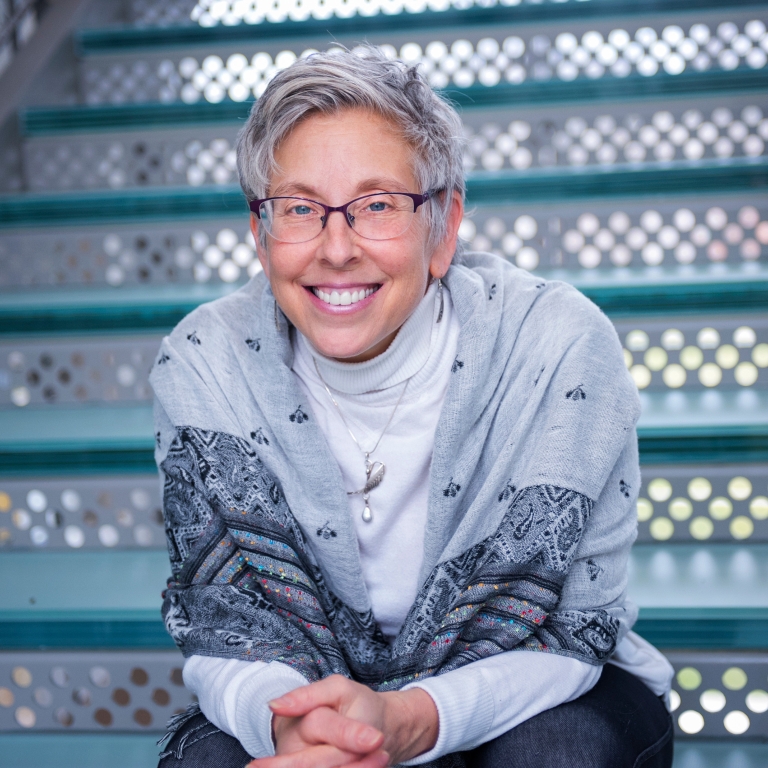 Hilary Kahn, associate vice chancellor for international affairs at IUPUI and associate vice president for international affairs at Indiana University, has been named an inaugural member of the National Academy for International Education, the first learned society dedicated to international education.
Established in March 2021 by the Institute of International Education, the academy recognizes outstanding individuals and distinguished leaders who shape and advance international higher education in ways that address global challenges and build a more peaceful, sustainable and equitable world. Kahn is one of only 23 members to join the inaugural class.
Other IU-affiliated members of the academy are Susan Buck Sutton, a retired faculty member and administrator at IU and IUPUI; Dawn Michele Whitehead, a former member of the IUPUI Office of International Affairs and current member of the IU Alumni Association's Board of Managers; and Cheryl Matherly, an IU Bloomington alumna. IU is the only institution with multiple affiliated individuals in the organization.
IU recognized for cancer awareness efforts
IU has been recognized as a leader in workplace cancer awareness. In February, IU received the Employer Gold Standard from the Indiana Cancer Consortium. The consortium works to reduce Indiana's cancer burden and is funded, in part, by the Centers for Disease Control and Prevention.
To be recognized by the Indiana Cancer Consortium, employers undergo a thorough review process of the cancer prevention, treatment and survivorship resources they offer, and must design and implement a cancer control and action plan.
Learn more about the importance of regular cancer screenings and how to register for a June 2 webinar on cervical cancer on the Healthy IU website.
IU Fort Wayne, Purdue Fort Wayne join forces for campus united 5K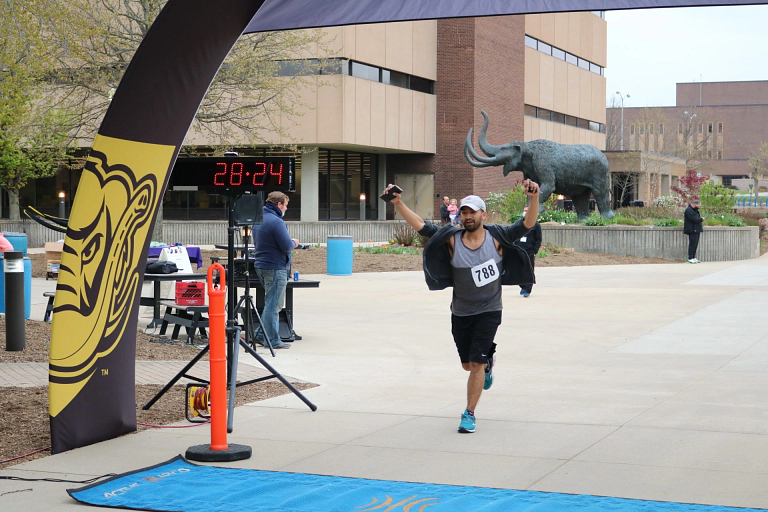 IU Fort Wayne and Purdue University Fort Wayne combined forces to raise money for their respective student relief funds by hosting their inaugural Campus United 5K.
The race took place April 24, with a route that wound through campus and along parts of the River Greenway. The walk/run took participants through campus so they could see every major building and landmark of the universities.
The race was open to campus faculty, staff, students, alumni and members of the community.