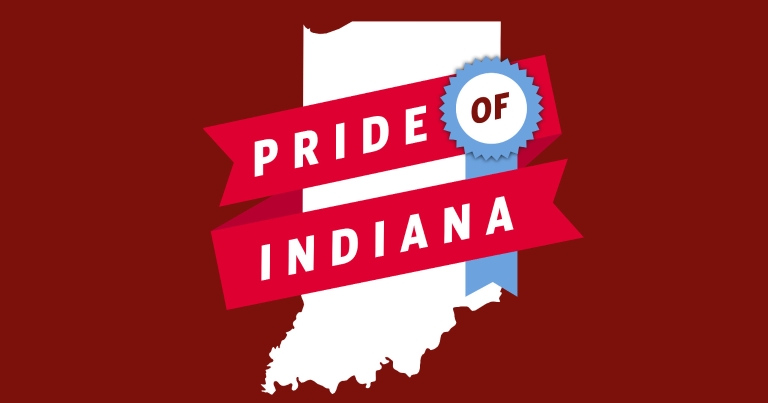 Pride of Indiana is a regular feature in Inside IU where Indiana University faculty and staff can recognize their colleagues for IU-related work they've done that goes above and beyond their job duties or responsibilities.
Submit a Pride of Indiana shout-out for a colleague who makes a difference in your department.
IU Bloomington
Dion Beaty, of the Hudson & Holland Scholars Program, whose nominator wrote: "I would like to recognize our Hudson & Holland Scholars Program administrative assistant Dion Beaty for his continuous dedication to our scholarship and its scholars. His constant watch regarding required procedural structure allows the rest of the staff, advisors, event personnel and directors to focus their attention on the needs and success of our student scholars. Not only is he beyond efficient in his role, but his communications with students and parents leave them informed and feeling confident about the steps to follow regarding the scholarship program. He is an outstanding co-worker and a sincere and caring human being, and that translates well for parents as well as our scholars, whose lives and career/life success they entrust to Indiana University. Often, it is not just "one big act" that makes a difference but the consistent small actions and gestures day in and day out.
Jacque Norris, of the Office of Research Administration, whose nominator wrote: "Jacque was instrumental in helping us get our grant proposal approved and in negotiations with other universities. Her work and that of her team is what helps keep IU research productive. We now see and understand all the value that the Office of Research Administration brings to the grant proposal process."
IUPUI
Holly Franks, of the Office of Research Administration, whose nominator wrote: "Holly always has encouraging words and a smile for everybody in our office. How she remembers all that she does in order to keep us on track is a mystery, but an appreciated one nonetheless. She helps find answers for everyone and is always putting others first. Holly's attitude and caring heart are contagious. She is known to go above and beyond even when no one asks. Thank you, Holly."
Marilyn Mangin, of the School of Engineering and Technology, whose nominator wrote: "I would like to give a shout-out to my amazing supervisor Marilyn Mangin. She has been doing a fantastic job throughout the pandemic by creating the same inclusive, collaborative work environment through our daily Zoom check-ins. I really appreciate her effort to stay connected, keep morals high and never lose sight on what we as a team can do to contribute to the success of our school and the university as a whole.
IU South Bend
Caroline Bilsky, of Admissions and International Student Services, whose nominator wrote: "I would like to thank Caroline Bilsky for bringing to bear her considerable talents, gathering in a new class and caring for our international students. In a year of challenges, she remains seemingly inexhaustible in her resourcefulness, creativity and productivity, always working out new ways to serve and support. Whether preparing care packages or brainstorming new approaches to recruitment, she is always enthusiastic and ready to go the distance to ensure that colleagues and students get what they need to thrive. In a word: incandescent!"