Two Indiana University Bloomington professors have been selected for endowed faculty positions named in honor of the late Herman B Wells, longtime IU president and chancellor.
Dionne Danns, professor in the School of Education, adjunct professor in African American and African Diaspora studies in the College of Arts and Sciences, and former associate vice provost for institutional diversity, has been named a Class of 1950 Herman B Wells Endowed Professor.
Claudia Johnson, professor in the Department of Earth and Atmospheric Sciences, affiliate faculty to the Center for Latin American and Caribbean Studies in the Hamilton Lugar School of Global and International Studies, and director of the Center for Biological Research Collections, all in the College of Arts and Sciences, has been named a Class of 1948 Herman B Wells Endowed Professor.
The selection recognizes outstanding scholars and teachers who exemplify Wells' values, including devotion to diversity, inclusion, student learning and academic excellence.
"Professors Danns and Johnson both embody the spirit and the values of Herman B Wells," said Eliza Pavalko, IU Bloomington vice provost for faculty and academic affairs. "They are committed to excellence as teachers and mentors, and are extraordinary scholars. As recognized experts, they have contributed vastly to the body of knowledge and to advancing diversity and promoting inclusion, not only in their respective departments but at the university level, across the nation and beyond."
Dionne Danns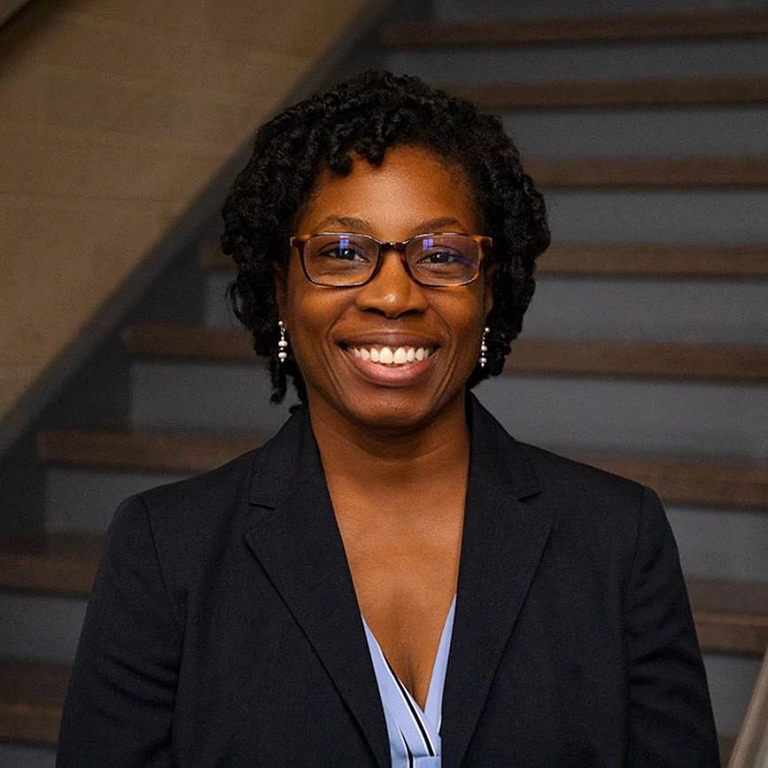 Danns is an expert on the history of education, well known for her original historical research, with particular emphasis on Black education and desegregation in Chicago. She has authored three books on those topics, in which she examines the coalitions of organizations necessary to confront racial discrimination in the public school system in Chicago; how these organizations changed the social conditions for African American students, then examining the missteps in implementing federal, state and local desegregation policies; and finally, analyzing the experiences of students in desegregated schools in Chicago.  
A fourth book, which Danns has co-edited, focuses on changes in African American historiography that have occurred over the past three decades. These four books have made an impact nationwide.
Danns, who joined the IU Bloomington faculty in 2005, is devoted to the undergraduate students she teaches in the School of Education. She engages with her students both in and out of the classroom, through in-depth discussion of pertinent issues in education, as well as participating on panels for undergraduate student organizations. She has mentored countless students, both undergraduate and graduate, and served as the Black Graduate Student Association advisor for several years.
She has demonstrated a strong commitment to diversity and inclusion, having served as the associate vice provost for institutional diversity in the Office of the Vice Provost for Diversity and Inclusion from 2017 to 2020. In this role, she organized a Staff Diversity Council composed of diversity officers from IU's academic units, and worked with associate deans to create and implement diversity plans and reports. During the COVID-19 pandemic, she created a Diversity, Equity and Inclusion Round Table for those involved in diversity efforts to build a sense of community and share in common goals and achievements. 
Danns has served as co-chair of the Black Faculty and Staff Caucus for two years and has often given speeches for Neal-Marshall Black Culture Center events. She has received numerous awards for teaching and mentoring.
Claudia Johnson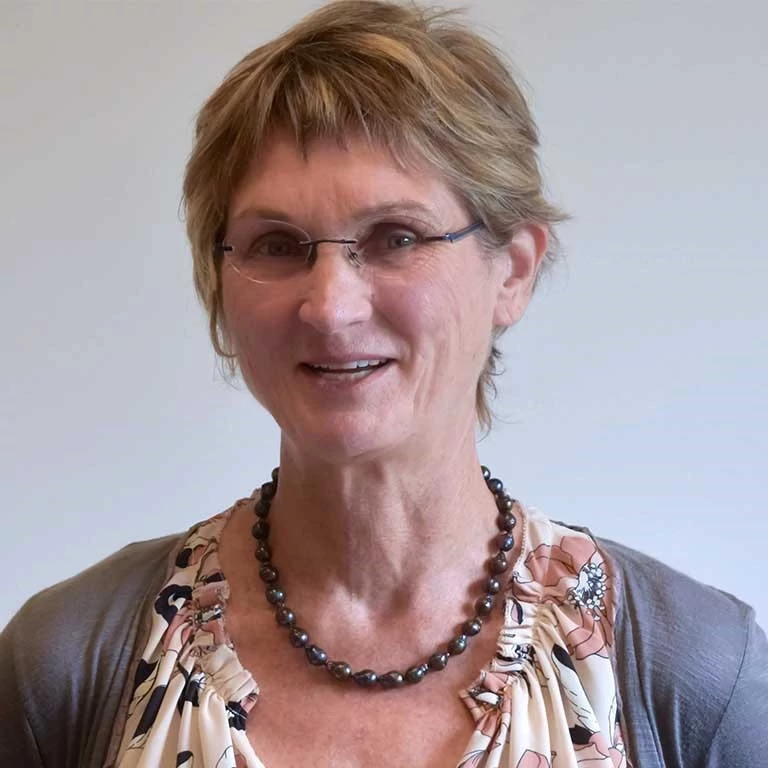 Johnson, who came to IU in 1995, is a paleo-ecologist who studies climate, extinction and reef ecosystems. Her research involves investigating the impact of 21st-century climate change on coral diversity, coral bleaching events and sedimentology of ancient reefs in the geological record. It also includes the use of machine learning and data mining to measure the rate of coral extinction over the past 20 years. She seeks to understand how reef ecosystems contribute to biodiversity in our oceans, what factors drive their rise and fall, and what risks they face today.
What makes Johnson's research unique is her holistic, temporal approach, studying the Earth as it is today in relation to its deep past, as well as investigating the underlying factors such as climatic, tectonic and bionic processes that have driven long-term extinction. She seeks to understand the changes produced by those underlying factors and their interaction with one another.
In Wells' spirit of enriching the student learning experience, Johnson has conducted research with several students in the waters off the coasts of Puerto Rico and the Dominican Republic. This research culminated in the establishment of a network of marine protected sites funded by the U.S. Agency for International Development that conserve the off-shore marine ecosystems along with archaeological artifacts. She also developed the "Natural History of Coral Reefs" to train students from the underwater archaeology team, provide education majors with advanced science and involve her own graduate students in mentorship. 
Johnson works diligently to support diversity and inclusion in the scientific community. As director of graduate studies, she developed an assistant instructorship training program to enhance professional development for graduate students and improve the quality of assistant instructor support to undergraduates. She regularly publishes, co-authoring with graduate students to include many female scientists. She has cultivated significant mentoring relationships with students and field assistants at the Olduvai Gorge field station in Tanzania.
Johnson supports undergraduate students from underrepresented backgrounds through the Cox Scholars and Individualized Major Programs. She advocates for diversity in hiring in her department, and in promotion and support of marginalized students and faculty. That advocacy continues in her many service roles, such as the College of Arts and Sciences' Committee on Graduate Education, and the Faculty Advisory Board for the Women in Science Program of the former Office of Women's Affairs. As a member of the Paleontological Society's Executive Committee, Johnson has been engaged in developing diversity statements and events that invite underrepresented groups to join the international organization.
Johnson has made distinguished contributions to the field of paleoecology. She is a fellow of the Geological Society of America and served two terms as distinguished lecturer of the Paleontological Society. She has earned several teaching awards.
Wells Endowed Professors
Herman B Wells was Indiana University's 11th president, from 1937 until 1962, and was university chancellor from 1962 until his death in 2000. Graduating classes of 1948 and 1950 at IU Bloomington conducted fundraising campaigns to endow professorships in his memory.
Wells Endowed Professors receive a grant of $10,000 per year for five years, intended to enrich the educational experience of the undergraduate IU Bloomington classroom. They retain the title for the remainder of their careers at the university.