Get your cream and crimson ready for IU Day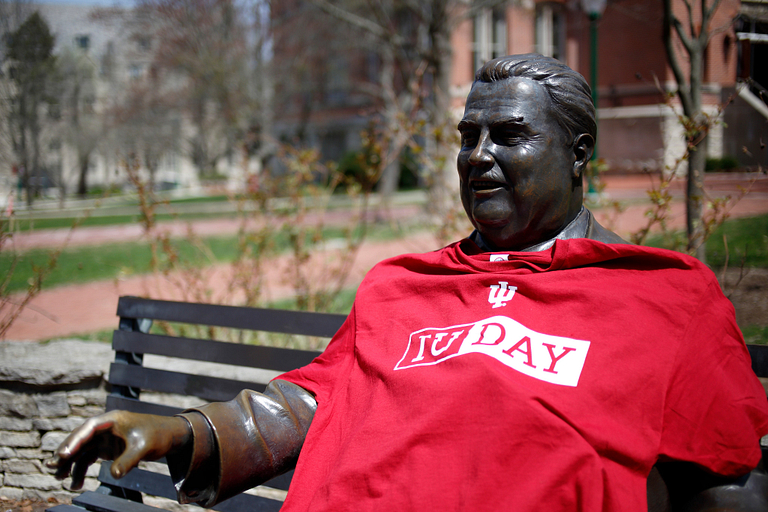 Don't forget about IU Day on Wednesday, April 21. Plan to wear your favorite IU gear, share your love for all things IU on social media and support the IU cause closest to your heart.
This is IU's fifth celebration of all things IU. The global, 24-hour virtual day of engagement promotes acts of kindness, expressions gratitude and sharing a little IU love and joy returns after a one-year break due to the COVID-19 pandemic
To get details on ways to share, watch and connect, visit iuday.iu.edu.
Internal search launched for new vice provost for research
IU Bloomington has launched an internal search for the next leader of the Office of the Vice Provost for Research, with the position to be filled by July 1. The interim position is held by Provost Professor Jeff Zaleski, whose academic home is the Department of Chemistry in the College of Arts and Sciences.
The search committee will be chaired by Kosali Simon, Herman B Wells Endowed Professor and associate vice provost for health sciences.
State of the University postponed to May 4
IU President Michael A. McRobbie's final State of the University address has been postponed to 1:30 p.m. Tuesday, May 4. In accordance with IU's COVID-19 protocols, only a small, physically distant audience will be present for the event on IU Bloomington's campus.
All members of the IU community and public are invited to virtually attend the address via livestream broadcasting at broadcast.iu.edu or on IU Bloomington Campus Cable Channel 5. An archived broadcast will also be available soon after the address at broadcast.iu.edu.
Step Afrika to perform on campus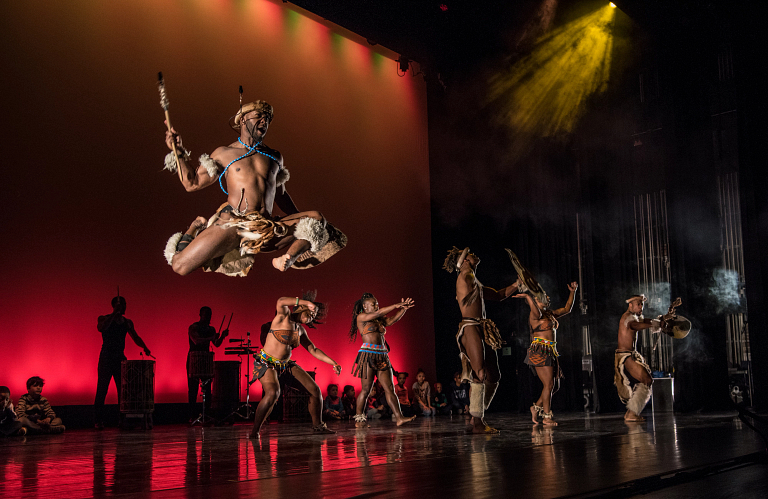 World-renowned dance company Step Afrika will perform at Kinsey Hollow at 6 p.m. Friday, April 23. The event is free and open to IU Bloomington students, staff and faculty.
Step Afrika was founded in 1994 as the first professional company dedicated to the tradition of stepping and is now one of the top African American dance companies in the U.S. The company blends percussive dance styles practiced by historically African American fraternities and sororities, traditional West and Southern African dances, and an array of contemporary dance and art forms into a cohesive, compelling artistic experience. Step Afrika blends traditional and modern dance with storytelling, humor and audience participation for a unique and high-energy experience.
The performance is presented by the IU Auditorium and Union Board. Tickets are required; get them for free from IU Auditorium.
Pervasive Technology Institute announces $8M grant, new director
The Crisis Technologies Innovation Lab in IU's Pervasive Technology Institute has been awarded $8 million to help create life-saving technologies for first responders.
Thanks to funding from the Public Safety Communications Research Division of the National Institute of Standards and Technology, the IU lab and its partner, KSM Consulting, will administer a series of competitions for companies, entrepreneurs and students to find the best solution for indoor 3D tracking for first responders.
In other news, Beth Plale, the Michael A. and Laurie Burns McRobbie Bicentennial Professor of Computer Engineering in the Luddy School of Informatics, Computing and Engineering, has been named the new executive director of the Pervasive Technology Institute.
The role marks Plale's return to IU after a three-year stint at the National Science Foundation in Washington, D.C., as science advisor for public access.
$1.5M grant will endow professorship in Silk Road studies
The IU Hamilton Lugar School of Global and International Studies will receive $1.5 million from the Tang Research Foundation to endow a professorship in Silk Road studies. Established in the school's Department of Central Eurasian Studies, the professorship honors the foundation's former president, the late Roger E. Covey.
The faculty member holding this endowed professorship would assume a leadership role in scholarly and policy communities as the leading authority on Silk Road studies and would draw upon the vast expertise already well-established for many decades in the Department of Central Eurasian Studies.