Assistant professors in the fields of international studies, photography, psychological and brain sciences, intelligent systems engineering, and kinesiology will receive the 2021 Indiana University Bloomington Outstanding Junior Faculty Award.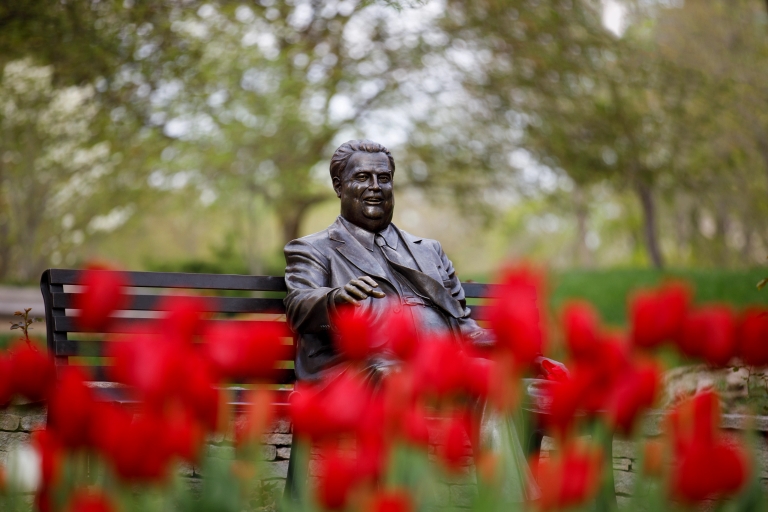 The award identifies promising tenure-track faculty who have not yet been awarded tenure and provides resources to further develop their research programs or creative activity. It is sponsored by the Office of the Vice Provost for Faculty and Academic Affairs and the Office of the Vice Provost for Research. Recipients are:
Hussein Banai, Department of International Studies, Hamilton Lugar School of Global and International Studies.
Elizabeth M. Claffey, Eskenazi School of Art, Architecture + Design (photography), College of Arts and Sciences.
Emily Fyfe, Department of Psychological and Brain Sciences, College of Arts and Sciences.
Feng Guo, Department of Intelligent Systems Engineering, Luddy School of Informatics, Computing and Engineering.
Keisuke Kawata, Department of Kinesiology, School of Public Health-Bloomington.
Each will receive a $15,000 grant to support future research. A reception will be held in their honor at a later date.
Hussein Banai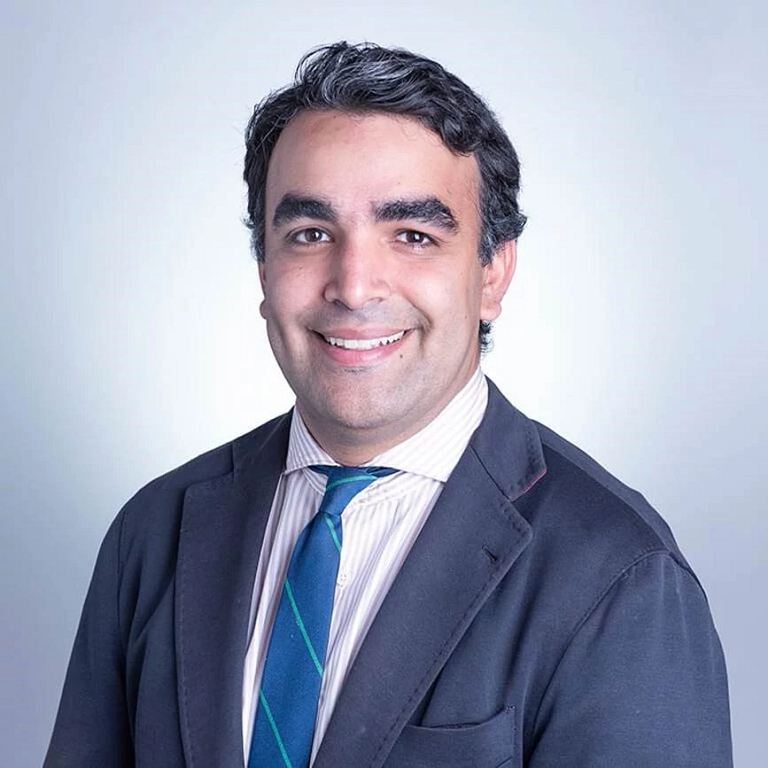 Banai's research is at the intersection of political theory and international relations, with special interest in liberalism, democratic theory, modern intellectual history, diplomatic studies, Iranian political development and U.S.-Iran relations.
One major project in which Banai has been engaged as participant, interviewer and co-convener is the Critical Oral History Project on U.S.-Iran Relations, based at MIT, where he serves as a research affiliate. This collaborative research effort involves colleagues from MIT and George Washington University.
Funded by the Carnegie Corporation's International and Peace Security Program, the project has joined former policymakers, scholars and journalists to explore the nature and persistence of enmity between the U.S. and Iran since the Iranian Revolution in 1979. This gathering of scholars and practitioners allows not only for the testimonials of former officials, but also for journalists and scholars to challenge the rationale behind certain policy decisions and postures.
To date, the project houses the largest repository of interviews, oral histories and conference proceedings on U.S.-Iran relations since the Iranian revolution. The collaboration has produced two important publications.
Banai earned his Ph.D. in political science from Brown University is 2012. He previously served on the faculty at Occidental College's Department of Diplomacy and World Affairs. He also served as visiting professor at Brown University and the U.S. Naval War College.
Elizabeth M. Claffey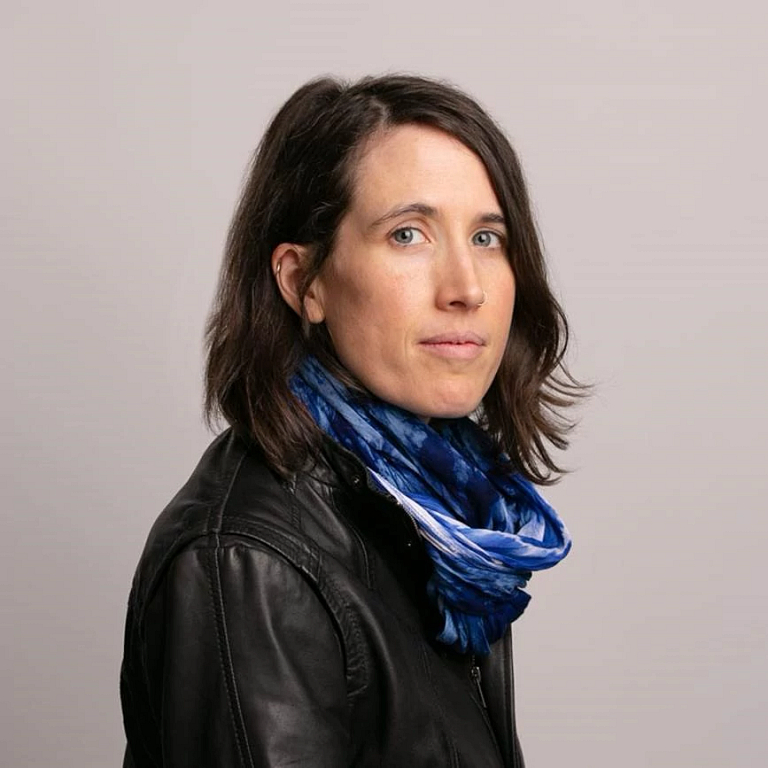 Claffey's work in the field of photography is highly regarded, as she injects her unique perspective encompassing compassion for the human condition into her visions of identity, kinship, isolation, issues of the body, family history, caretaking and cultural/institutional practices. Her creative research visualizes inner lives and cultural contexts with the intent to bring about meaningful, in-depth conversations on both topics.
Claffey's photographic series, "Matrilinear I & II," speaks to embodied memory and its relationship to personal, familial and cultural identity. Her images examine family folklore, ritual and mnemonic objects passed down through generations of women. Her work is meant to portray the interruption of the forms of power often passed down via patriarchal lines of heritage.
The traditions of storytelling and object-sharing, handed down by women, represent a profound influence on one's familial past on personal identity and perceptions of the body. The artist aspires to transform the normative cultural narratives and induce a more inclusive collective memory and global story of the past. Claffey wishes to illustrate the significance of the many roles women play, the deep knowledge base that they develop and to intimate the critical nature of women's experiences within the larger context of history.
Claffey's work, "Matrilinear," was selected by Kim Sajet, the director of the Smithsonian's National Portrait Gallery, as one of the Director's Choice Awards for Center Santa Fe, a prestigious steward of contemporary photography in the United States. 
Claffey received a Master of Fine Arts in 2011 from Texas Woman's University, in addition to a graduate certificate in women's studies. Claffey recently received the IU Trustees Teaching Award.
Emily Fyfe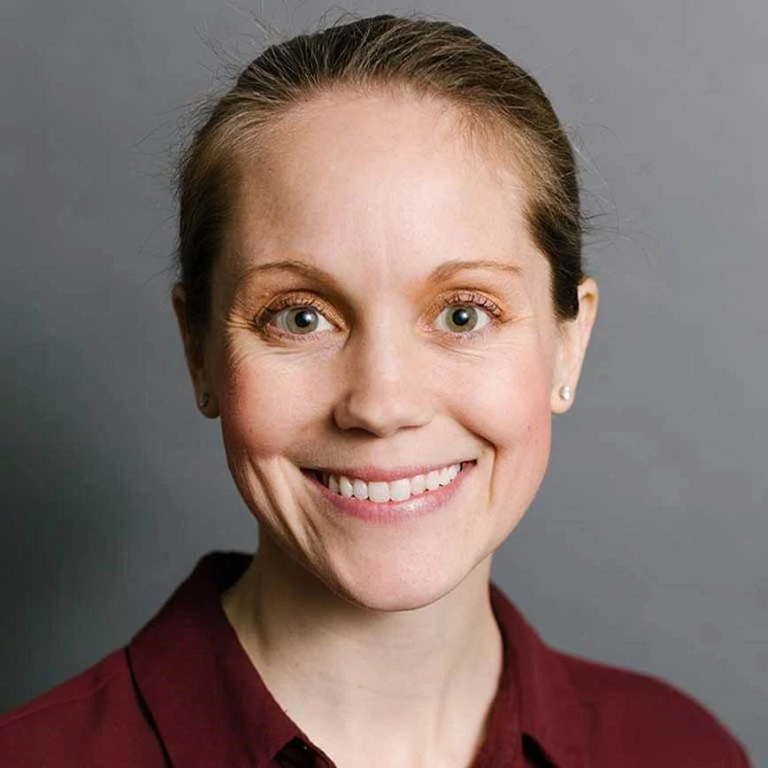 Fyfe is a psychologist whose work includes cognitive science, developmental psychology and mathematics education. Her innovative work brings these disciplines together to develop new lines of study. Her focus is on how children think, learn and solve problems in mathematics.
Her work in conducting experimental research has theoretical implications for children's cognitive development as well as practical implications for shaping educational settings. Fyfe has become an international expert on the theory of learning referred to as "concreteness fading," a technique that begins with concrete symbols (e.g., a number of blocks to represent quantity) and "fades" to generalize the concept to abstract symbols (e.g., numbers). She has authored several pieces outlining the testable predictions that emerge from this theory of learning. This work has been cited over 400 times.
Fyfe also focuses on the role of feedback during problem-solving. Her research in predicting when feedback is helpful or hindering has spawned a novel method of conducting research in classrooms.
In collaboration with others, Fyfe has initiated the ManyClasses project, whose goal is to test the benefits of educational practices in many different classes across different contexts, course formats and student populations. Her research serves as a model for cognitive scientists whose interests lie at the intersection of psychology and education. This project has already received recognition for its novelty and potential impact on teaching and learning practices that may extend well into the future.
Fyfe received her Ph.D. in psychological sciences with a concentration in developmental science in 2015 from Vanderbilt University. She is the recipient of several awards for outstanding teaching.
Feng Guo
Guo's research accomplishments include developing pioneering "acoustofluidics" technologies that have applications in cancer, immunology, neurosciences and virology. These technologies combine surface acoustic waves and microfluidics for broad micro-/nano-scale manipulation at the interface of engineering and life sciences.
Guo has established the working principle of acoustofluidics based on standing surface acoustic waves and has invented the first "3D Acoustic Tweezers." This technique allows the trapping and movement of single cells and particles along three mutually orthogonal axes in a label-free, contact-free and highly biocompatible manner using a tiny device.
He has developed a new field that includes a wide variety of successful applications of this technology in single-cell analysis, cell enrichment, clinical sample processing, cancer early detection, tissue engineering, drug screening and protein crystallography. Guo established a "single-cell virology platform" to perform kinetic analysis of viral infections in thousands of individual cells.
His research group is exploring the mechanism, detection, biomarker discovery and treatment development of multiple sclerosis. He was honored with the 2020 National Institutes of Health Director's New Innovator Award to further develop an intelligent system for multiple sclerosis diagnostics.
Guo earned his Ph.D. in engineering science and mechanics from Pennsylvania State University in 2015. He served as Dean's Postdoctoral Fellow in the School of Medicine at Stanford University before joining the Luddy School.
Keisuke Kawata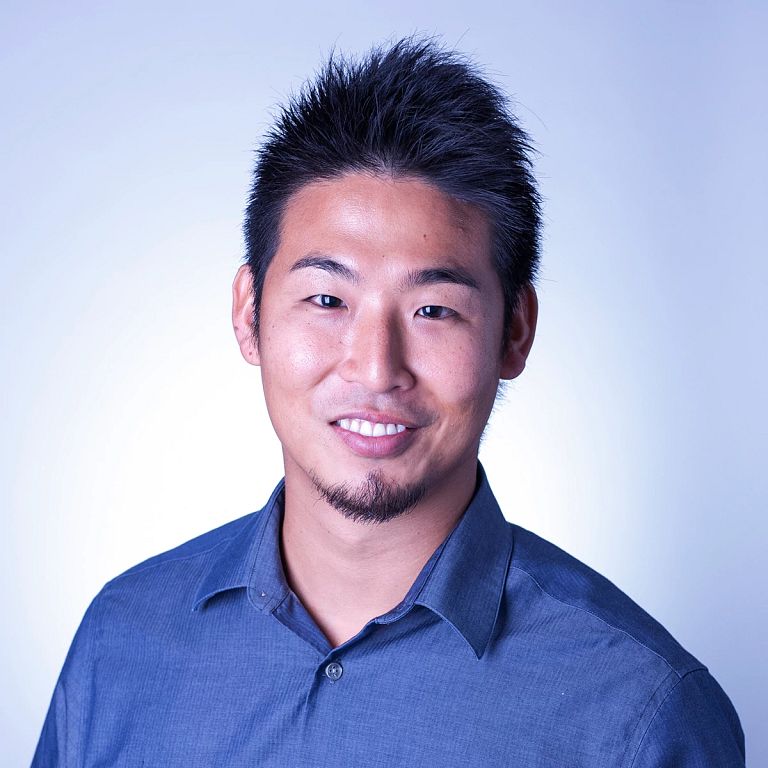 Kawata's research focuses on traumatic brain injury with special emphasis on subconcussive neurodegeneration. As director of the Clinical Neurotrauma Lab, one of the leading research labs in the country, he has carefully designed his research projects to address whether, and to what extent, repetitive subconcussive head impacts influence short- and long-term brain health. 
The research carried out by Kawata and his colleagues suggests that even mild head impacts can cause acute impairments in eye movement and balance, as well as elevations in neural-injury blood biomarkers. These mild head impacts, if sustained repetitively, can cause cumulative deficits in the brains of high school and college athletes, and concussions can induce substance abuse behavior and mental disorder.
His research also suggests that athletes with attention-deficit/hyperactivity disorder may have reduced resiliency to subconcussive head impacts. Kawata and colleagues have produced 30 publications in the past four years on concussion and subconcussion research.
Kawata and his team also have been successful in translating civilian brain trauma issues into the military setting. He earned first place in the Young Investigator Competition in 2018 as part of the largest military convention in the world. Kawata said he believes that his work "has the potential to shift the paradigm of sports and military service, by maintaining the brain health of athletes and soldiers while keeping the enjoyment of sports and operational readiness intact."
Kawata received his Ph.D. in kinesiology and clinical neuroscience from Temple University in 2016. He then joined the School of Public Health-Bloomington. He also serves on the faculty in the Program in Neuroscience in the College of Arts and Sciences.