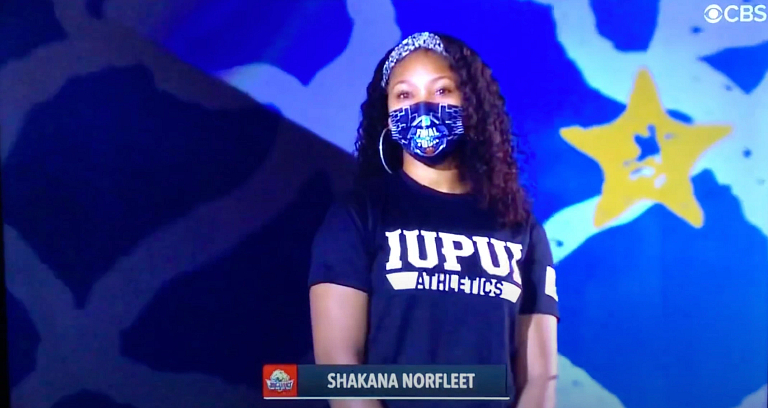 Maybe more eyes were watching and the stage was a little bit bigger, but IUPUI volleyball player Shakana Norfleet is no stranger to singing the national anthem.
With millions watching on CBS and thousands in attendance at Lucas Oil Stadium, the junior was part of a vocal group that sang the national anthem at the Final Four.
Gifted with both musical and athletic talent, Norfleet sang the anthem before her own volleyball and basketball games at Lawrence North High School. She also performed before men's basketball and football games at her high school as well as before Indianapolis Indians games.
The health sciences major and Spanish minor grew up singing in church and was in show choir throughout middle and high school. She's tried out for "The Voice" and "America's Got Talent," but the experienced singer was still in awe of the moment.
The bright lights. The amount of people. The NFL stadium. Charles Barkley wishing them luck. It was a special, nerve-wracking moment.
"I was nervous going in, but once we were in position and they called out our names, I was able to relax because I knew that the camera would not only be on me anymore," Norfleet said. "Also, we rehearsed many, many times, and I knew we would sound great."
For volleyball games, Norfleet said she gets nervous but also excited. She listens to music before the game to get hyped up. When it came to performing at the Final Four, she said she felt mostly nervousness.
"I was worried that I would forget the words or not sing in the right key," Norfleet said.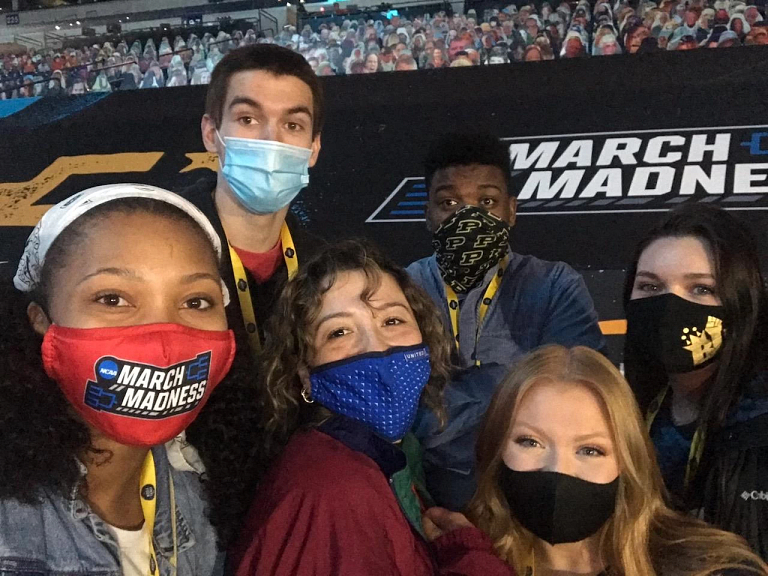 But she and the vocal group nailed it. Once she got back to her phone, it was filled with complimentary messages from friends, family and teammates. She gained a handful of new Instagram and Twitter followers and enjoyed reading through the notifications.
Normally student representatives from each of the Final Four teams participate in the anthem, but because of the health and safety protocols, the NCAA requested a student-athlete from each of the host Indiana universities of the tournament. Norfleet had to submit a video of her singing and was selected to represent the Jaguars on a national platform. The middle blocker from Noblesville said it was a great opportunity and honor to be both student-athlete and performer.
"It was amazing to be able to bring attention to our school and program," she said. "I knew that it was my responsibility to represent our school in a great way."
Norfleet created a TikTok to chronicle her experience and enjoyed getting to watch the games and Miley Cyrus concert from the arena.
"This was definitely an experience I will not forget," she said.
"Making the Madness" is a feature series that explores the IU Bloomington and IUPUI students, staff, faculty, alumni and venues involved in hosting the 2021 NCAA Division I men's basketball tournament.