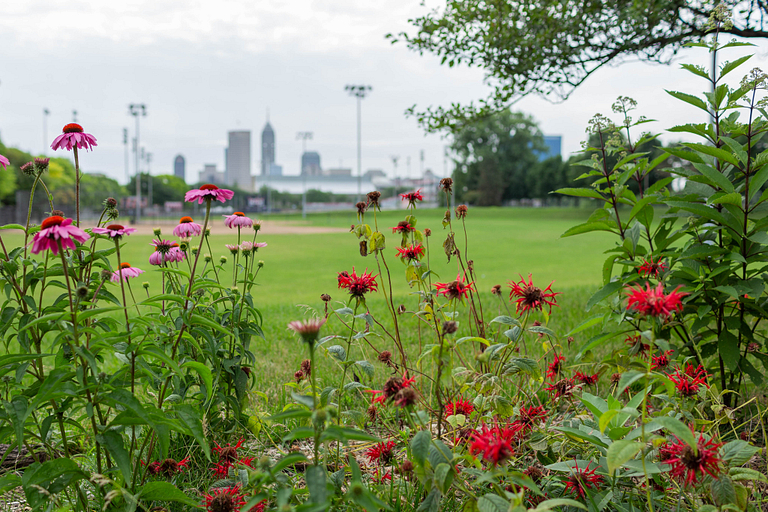 INDIANAPOLIS – The Times Higher Education Impact Rankings 2021 place IUPUI second in the nation and 28th in the world for its commitment to sustainability and making our world a better place.
The Impact Rankings are based on the United Nations Sustainable Development Goals adopted in 2015. The 17 goals address a wide range of issues that impact the economic, environmental and social advancement of communities around the world. Times Higher Education Impact Rankings are the only global performance tables that assess universities against the Sustainable Development Goals by using carefully calibrated indicators to provide comprehensive and balanced comparisons across research, outreach and stewardship.
"I believe that there is an imperative for institutions of higher education to advance the SDGs, and I am delighted that IUPUI firmly embraces this responsibility," Associate Vice Chancellor for International Affairs Hilary Kahn said. "The 17 goals address complicated challenges and inequalities that we find everywhere, in Central Indiana and across the world, and we need to work collectively and across our differences to solve these problems for a more sustainable future."
The Office of Sustainability and the Office of International Affairs at IUPUI collaborate on the campus's strategies around the Sustainable Development Goals. These rankings re-affirm the campus's commitment to integrating the goals' principles into the fabric of the its work, including research, teaching, outreach and operations.
"IUPUI's ranking is strong validation of what all Jaguars and our many partners already know to be true: that IUPUI is deeply committed to creating a campus and community where people, nature and economic opportunity can thrive in tandem, rather than by prioritizing one at the expense of the other," IUPUI Office of Sustainability Director Jessica Davis said. "The world is full of complex problems, and IUPUI stands firm in its dedication to being part of the solution."
Among the individual Sustainable Development Goals, IUPUI ranked first in the U.S and seventh in the world for Reduced Inequalities, second in the U.S. and seventh in the world for Peace, Justice and Strong Institutions, and second in the U.S. and 13th in the world for Good Health and Well-Being.
Details about these rankings can be found on the Office of Sustainability website.