The Classes of 2020 and 2021 experienced a time at Indiana University like no other. For 2020 graduates, their plans to engage in the traditional ceremony, walking alongside peers to pick up their diplomas, were cut short by the COVID-19 pandemic. Now, they are ready to celebrate.
We caught up with a few Class of 2020 alums who will be among the nearly 1,000 graduates from the 2019-20 academic year joining in commencement ceremonies this year to find out why returning to their alma mater was so important to them.
Chloe LaPlante, IU Bloomington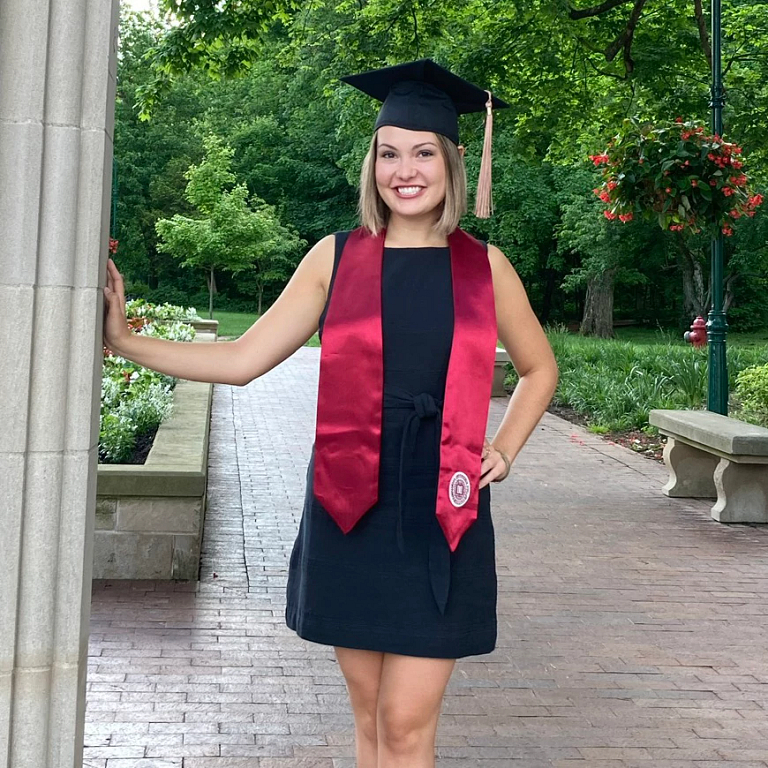 Chloe LaPlante is a digital marketing and e-commerce analyst at the Home Depot based out of Atlanta. While at IU Bloomington, she majored in marketing and international business at the Kelley School of Business and also earned a minor in French.
One experience at IU that she loved was being involved with College Mentors for Kids for three years.
"I made great friends with other students my age and became close with so many kids in the program," she said. "It was cool to watch them grow up and feel as if I had a tiny impact on their development into young adults."
For LaPlante, returning to Bloomington for commencement was a second chance to commemorate her time at IU.
"I am excited to participate in commencement to remember that chapter of my life and fully appreciate what it's given me," she said. "The education, professors, friends and experiences shaped me into who I am now."
Julie Pettypool, IUPUI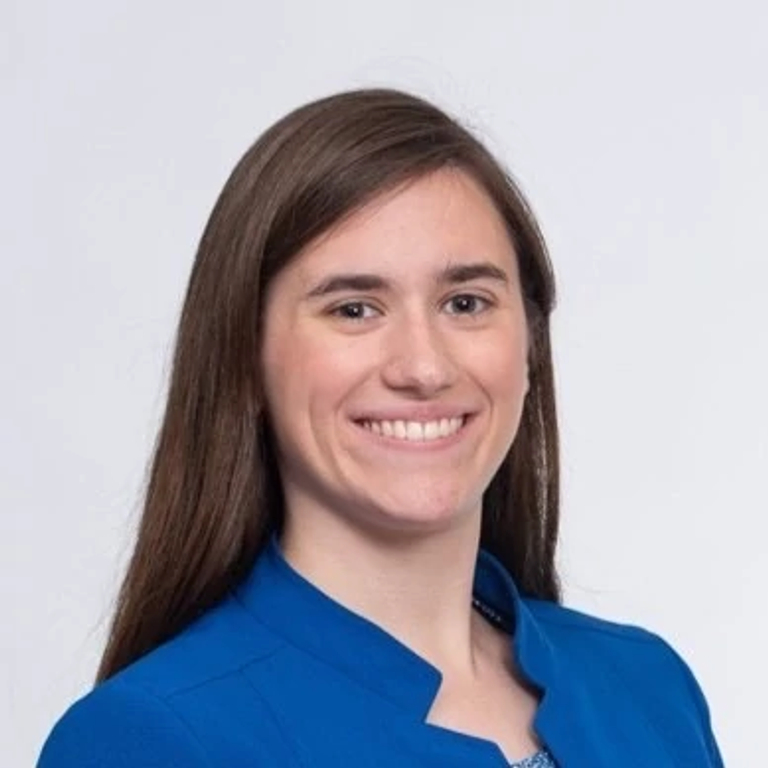 Julie Pettypool conducts commercial real estate market research and real estate development for Bradley Company and majored in finance while at IUPUI in the Kelley School of Business. Her experience as a student was all about the relationships.
"The best part of my time at IUPUI was getting to meet the people I did, making great friends, learning from awesome professors and exploring my interests," she said.
Coming back to her alma mater was an opportunity to see fellow classmates again and to gain some closure.
"It means a great deal to participate in commencement," she said. "It is a celebration of our collective accomplishments."
Pettypool said she feels a lot of pride as an IU graduate.
"I am part of a family with a great impact in communities around the world," she said.
Darrius Forrest, IU South Bend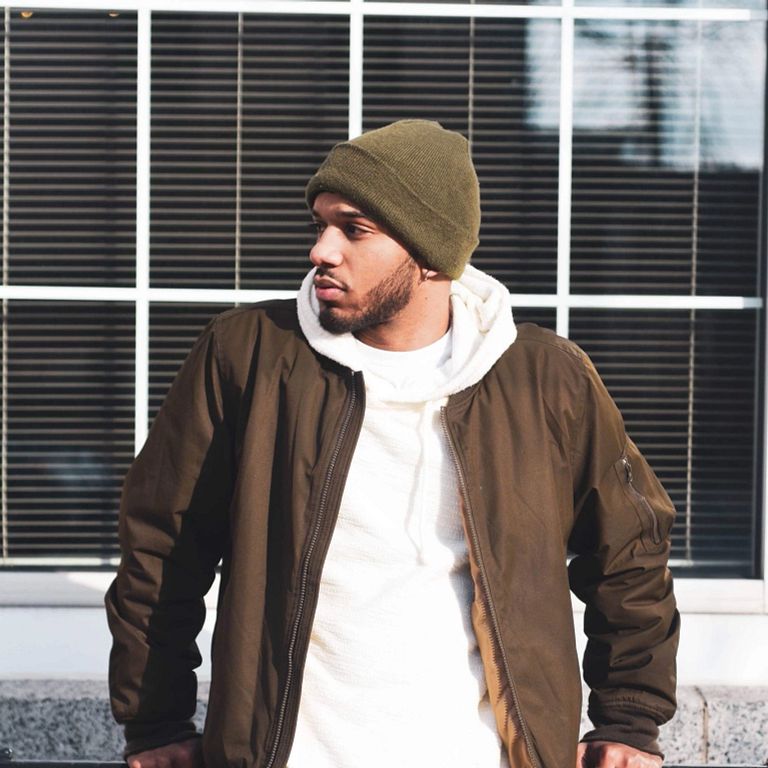 Darrius Forrest is an admissions specialist at DaVita Dialysis and studied sports and exercise science while at IU South Bend. He had dreamed about the day he would don a cap and gown for commencement.
"I couldn't wait until that day came when I heard my name called and I got to walk," Forrest said. For him, coming back to his alma mater this spring is a second chance.
"It definitely means a lot to me to attend commencement," he said. "Partially because it's something important to me, but also because I am a first-generation graduate in my family, and my mother always wanted to see me walk in commencement."
Forrest will get the opportunity he's been waiting for this week, and he said he's excited about what the future holds.
"Being a graduate of IU really means a lot to me," he said. "Especially with IU being such a well-known university and having such a great reputation; I'm proud to be an alumnus of IU."
Natalie Vega-Finn, IU Northwest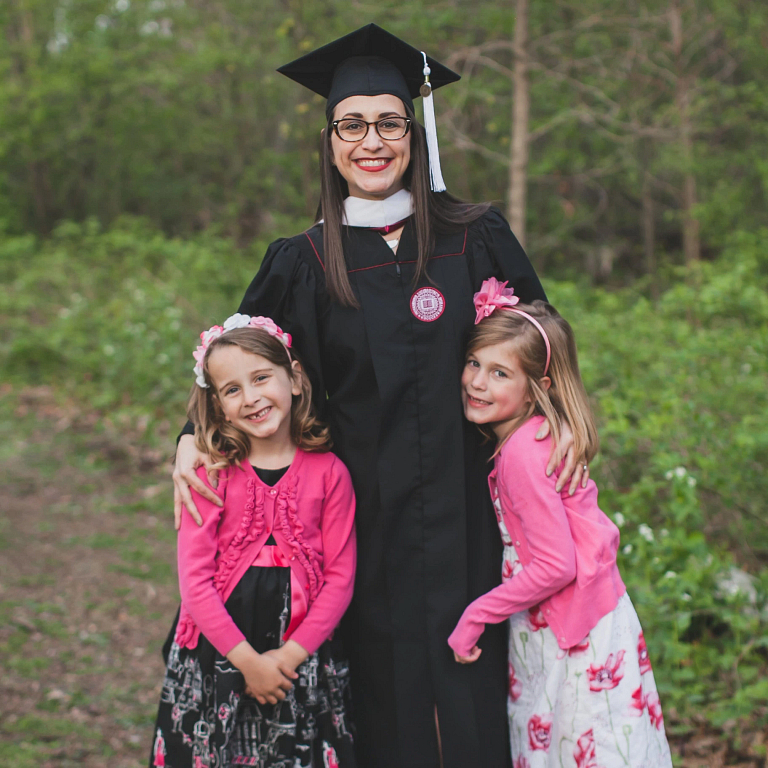 Natalie Vega-Finn is an academic advisor in the College of Arts and Sciences and associate faculty in psychology at IU Northwest. She earned a B.A. in psychology from IU in 1998 and will celebrate earning another IU degree, a Master of Liberal Studies, when she joins the commencement ceremony this month.
"Getting my master's degree was a bucket-list goal for me," Vega-Finn said. "It was something that my dad wanted for me; he died in 2013. And it's something that I wanted to do for my two young daughters. Education is something that is very important to me and my family."
Vega-Finn said walking across the commencement stage will feel like crossing a finish line, as she's developed a close familiarity with IU Northwest during her time working there since 2014.
"Former professors became my supervisors, mentors, colleagues and friends," she said. "I appreciate that everyone really supports one another here, staff and faculty alike. I feel an incredible sense of pride to be part of a team that works to promote the success of our students.
"Being a former student, current instructor and academic advisor, I can help students in the same ways that I was helped throughout all of my different roles at IU Northwest."
Hannah Bourne, IU Kokomo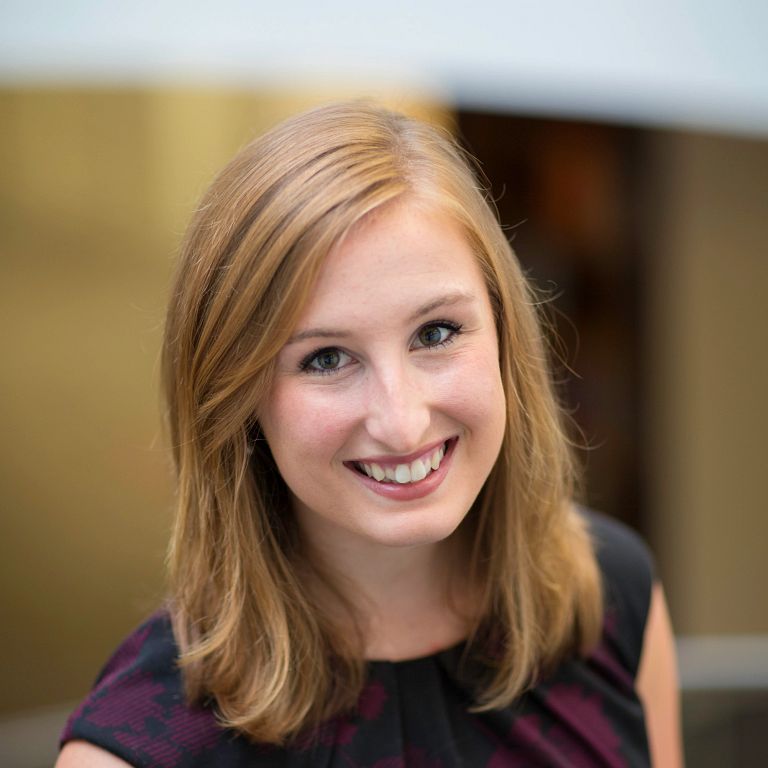 Hannah Bourne is finishing up her first year as a graduate student in history at Villanova University in Pennsylvania, where she studies late medieval Italy. While at IU Kokomo, she double-majored in history/political science and communication, with a minor in philosophy.
During her time at IU Kokomo, Bourne worked for the director of alumni relations and campus ceremonies, where she saw the work that goes on behind the scenes to make commencement special.
"I know the amount of effort, care and IU tradition that is poured into the event annually," Bourne said. "As a senior, commencement was a threshold I wanted to cross that would take me into an exciting new chapter of life. Instead, I left campus after work one day in early spring 2020 and never had the chance to come back."
Returning to IU Kokomo is an invaluable opportunity to say goodbye and celebrate, she said.
"After the challenges and isolation of the last year, the IU Alma Mater lyrics 'come and join in song together' possess a new significance," Bourne said. "Now, I cherish any opportunity I am given to gather safely with others."
Rachel McCrorey, IU Southeast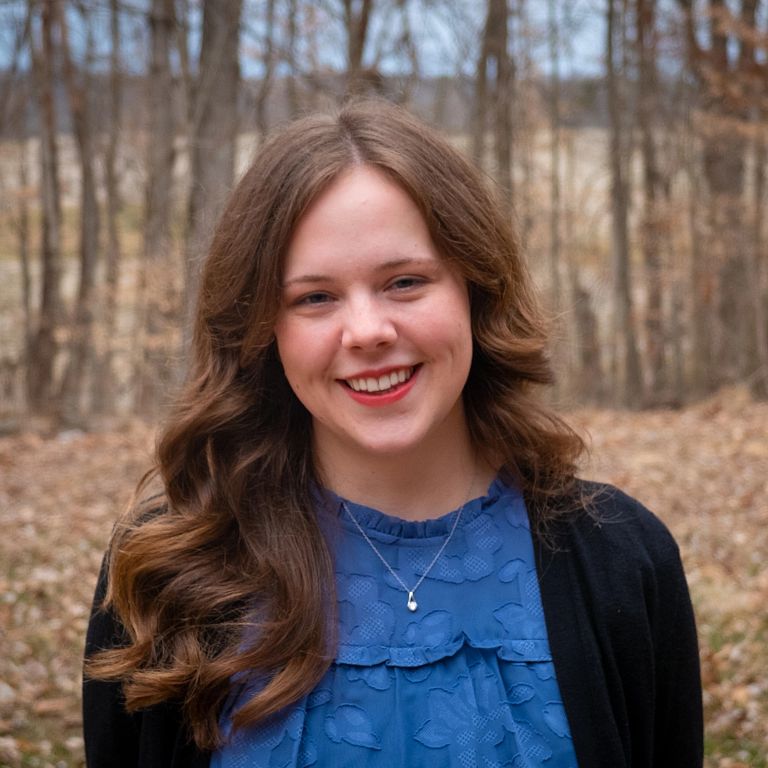 Rachel McCrorey is an administrative specialist in the School of Music at the University of Louisville and majored in music business at IU Southeast. During her time on campus, McCrorey said, she grew to appreciate the support system around her.
"The faculty, staff and my peers were so helpful and encouraging during the challenging semesters," she said.
It's working through those tough times that that made McCrorey want to return this spring.
"After all the hardships many of us went through this past year, I think it is all the more important to celebrate your wins when you can," she said. "I was thrilled to hear that we were all invited to come back."
Despite the unusual end to her time at IU Southeast, McCrorey is grateful.
"I'm so glad to be a graduate of IU because I know that it was the right place for me to be," she said. "The wonderful people I met and the challenging experiences I had have truly shaped me and made me who I am today. I can't be anything but grateful for that!"