BLOOMINGTON, Ind. – A group that invests in Indiana University-affiliated ventures has provided a total of $1 million in support to a Boston-based startup co-founded by an IU alumnus.
After its initial $500,000 investment in the company's seed round, IU Ventures' IU Philanthropic Venture Fund has made a second $500,000 investment in a bridge round for Mentor Collective, an education technology startup dedicated to serving universities with mentorship programs that connect first-year and international students with campus life.
Since 2019, Mentor Collective has grown to more than 100 partners and surpassed 100,000 mentorships across the U.S.
This includes closing an agreement with the IU Office of the Provost and Executive Vice President to connect students across IU with upperclassmen and recent graduates to improve their educational experience and outcomes. In addition, Mentor Collective has six other contracts with three business units at IU: the Center of Excellence for Women and Technology, the O'Neill School of Public and Environmental Affairs, and IU Online.
The company's CEO and co-founder is Jackson Boyar, a 2012 graduate of the IU Hamilton Lugar School of Global and International Studies. Other members of the company's leadership team include Erin Mayhood, a 2002 graduate of the IU Jacobs School of Music.
"We did extensive interviews across the campus about the value of this programming for our own students," said Jason Whitney, vice president of IU Ventures, which manages the IU Philanthropic Venture Fund. "It was obvious that what had value pre-COVID was even more valuable post-COVID. That is reflected in the growth of the engagement across IU's campuses, which helped solidify a positive investment case when presented to our investment committee for consideration."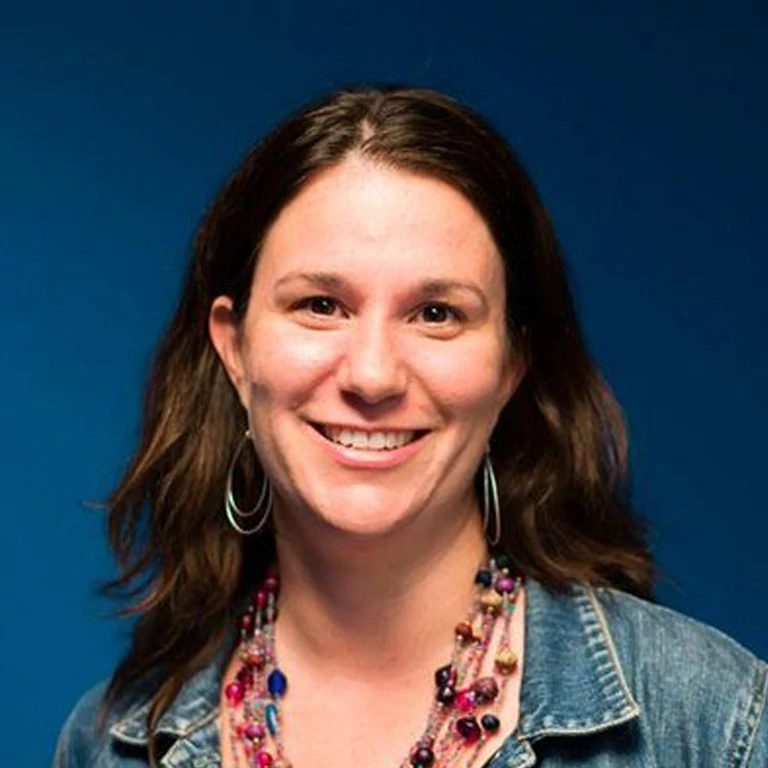 Recent changes to Mentor Collective's product were based on feedback from students and institutions during the pandemic, when large-scale hybrid or remote education made student engagement more important than ever.
Mayhood, who joined the company in November as vice president of product, will lead these changes, which include creating features for earlier member recruitment; directing the development of more sophisticated mentor/mentee matching; and overseeing an expanded engineering team. She will also lead the launch of a new admissions and enrollment product, supported by IU Ventures' investment, that will provide all admitted students with a relevant, trained peer mentor.
These improvements position Mentor Collective to raise a full Series A round of funding in 2021.
Despite the disruption in higher education due to the coronavirus pandemic, Mentor Collective has emerged as a market leader in the mentoring space. In addition to live mentor trainings and virtual events, the company provides on-demand training videos, quizzes and discussion guides to facilitate strong mentor/mentee pairings. These general resources are supplemented by institution-specific best practices, including data-driven program design recommendations and benchmarking data.
This robust offering is one reason Mentor Collective is poised to emerge from the pandemic with a 95% renewal rate, Whitney said. The company also looks forward to planning an expansion of its platform into mentorship programs at large corporations and in the K-12 environment.
But in addition to the company's platform and potential, Whitney said, IU Ventures believes Mentor Collective's values will sustain its success. According to Whitney, Boyar has taken a reserved approach to sustainable hiring, as well as making a commitment to increasing racial, ethnic and gender diversity. He has taken a personal responsibility to ensure the company's leadership, employees, board of directors and mentor pool are representative of the students they serve.
"No organization provides greater access to social capital than a college or university," Boyar said, "Faculty, staff, students, local employers and alumni are all deeply embedded in our institutions of higher learning. I am elated that higher education institutions across the country have used our platform to bring life-changing relationships to so many students and, in turn, ensure social capital is accessible to those that need it most and not just the privileged few. I can't wait to see what the future holds working side-by-side with this innovative group of mission-aligned investors."
"Who we are as an organization is a direct reflection of who we invest in," Whitney said. "The efforts taken by Jackson and the team at Mentor Collective to be not just thought leaders but action leaders on this issue have been monumental. We hold them up as an example of excellence to our entire portfolio and challenge each business to do their part to effect change."