Anti-racism. Cultural appropriation. Microaggressions. These are among the topics that students, faculty and staff in the Indiana University Eskenazi School of Art, Architecture + Design and the Jacobs School of Music are exploring during voluntary virtual workshops led by Sachet Watson, diversity and inclusion coordinator for both schools.
For Watson, presenting these topics and facilitating discussions is a step toward an ultimate goal of pushing IU to be a more inclusive place, and it's already led to some great conversations.
"Getting to know the students is at the heart of what I do as an educator," Watson said. "I will always make time for students."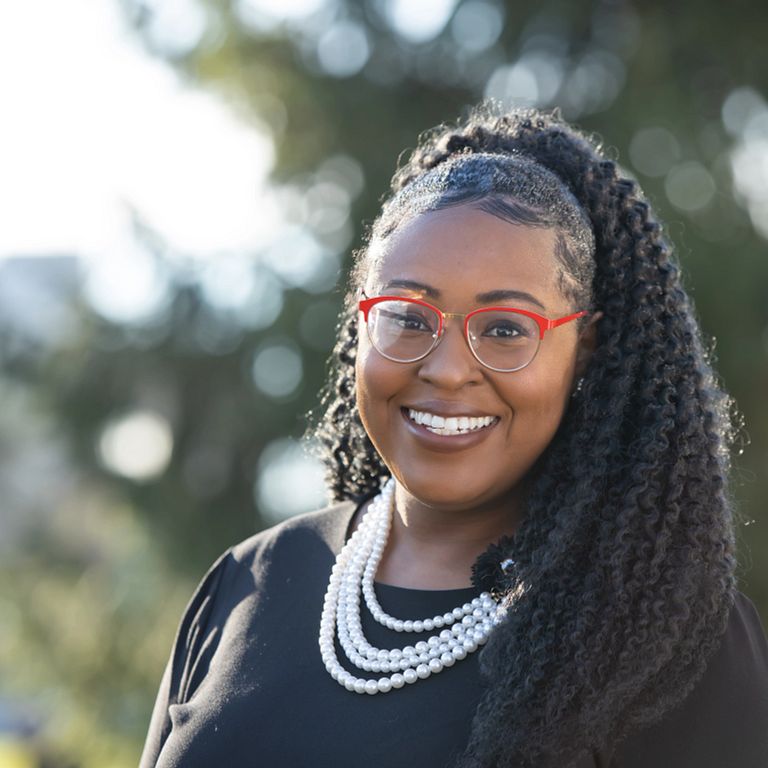 And the students have been responsive. Since taking on her role to coordinate diversity and inclusion efforts for the schools this spring, Watson has met with nearly 50 students as a result of the workshops alone.
"I've never attended these kinds of workshops or had such explicit conversations about issues like this in our society," said Delia Li, a junior in the Jacobs School studying orchestral performance. "I felt like it was something I could participate in and feel connected to other members in my community."
Li said it's not just the workshops but Watson's presence and role at IU that make her feel more supported, especially after learning about anti-Asian violence over the past year.
"Even before the workshops, I saw her emails and felt very included in the Jacobs community," she said. "I feel happy with what students have been offered. I'm not saying there can't be improvement, but I think IU is doing a good job. I feel personally heard, and I think there are resources for students."
Maeve Whelan, a sophomore in the Jacobs School who is studying viola performance, is also appreciative of the opportunity to engage in the workshops and said it's essential for IU to have such resources.
"It's definitely something I wish I had learned much earlier," Whelan said. "I've realized the scope of what I don't understand."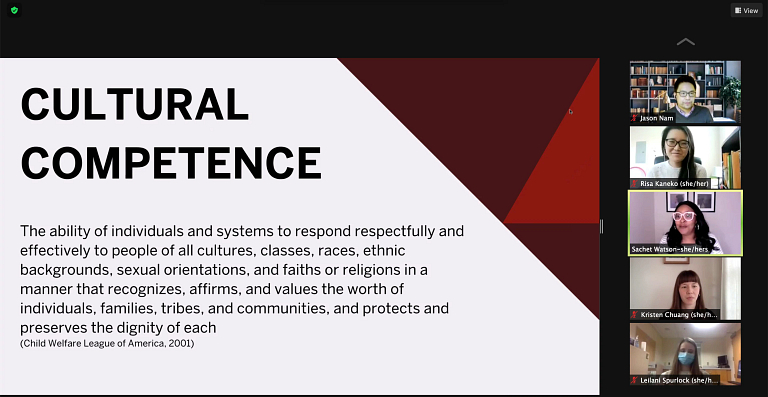 The response from students is exactly what Watson had in mind. As an IU alumna, she's personally invested in doing the work of sharing diversity, inclusion and social justice concepts with the Jacobs and Eskenazi school communities.
"I'm a Hoosier through and through," she said. "That's just who I am. Hopefully, I can make a difference in another way than when I was a student. I want to keep pushing that needle forward toward more inclusion, toward a time where when people come to IU, they aren't wondering, 'Will I be accepted here?'"
So far, the workshop model has helped Watson engage with students and present topics related to diversity and equity. But she also plans to learn more about the needs of IU students, so she can find out what topics they want addressed and support them. In the fall, Watson hopes to hold an informal town hall forum where students can share their concerns and let her know what she can do to help.
If the students have their way, attendance at Watson's events will expand to have a greater impact.
"I think it's kind of our own duty to reach out and to keep yourself accountable," Li said. "I hope people are curious enough to look into these resources."
"I hope more people hear about these workshops and attend, because I do think there's a lot of educating that needs to happen in this area, and I think, for whatever reason, people are hesitant to make that first step of engaging if they haven't had these types of conversations before," Whelan said. "I think the accessibility of Sachet's events will encourage more people at IU to engage in topics related to DEI that they might be uncomfortable approaching."
Find more information about IU's diversity, equity and inclusion initiatives.