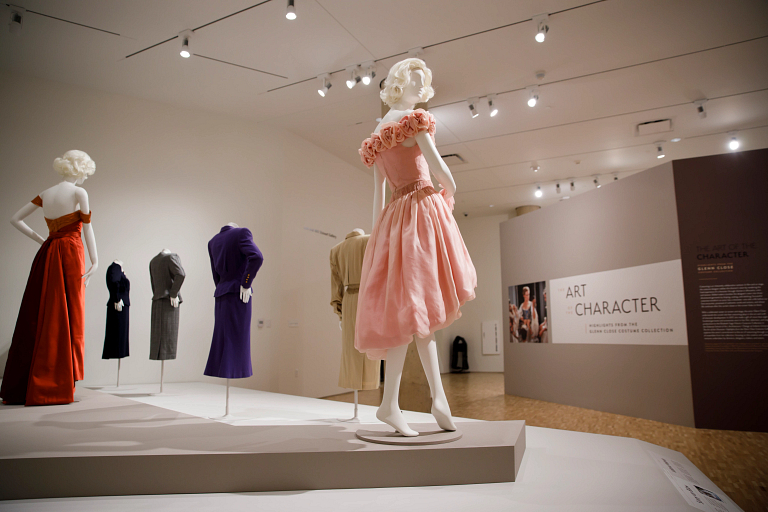 You've seen the costumes on the silver screen; now it's time to see them up close and personal.
"The Art of the Character: Highlights from the Glenn Close Costume Collection" opens May 6 at the Sidney and Lois Eskenazi Museum of Art. The exhibition features 56 costumes worn across 14 productions by the three-time Emmy, Tony and Golden Globe winner.
Her costumes by designers Anthony Powell ("101 Dalmatians" and "102 Dalmatians"), Ann Roth ("The Stepford Wives"), James Acheson ("Dangerous Liaisons") and more will be on display in the free exhibition open to the public through Nov. 14.
But before coming to Indiana University Bloomington to see Close's cinematic wardrobe come to life, grab some popcorn and get a quick refresher on the films that made her – and her costumes – famous.
Here's how you can watch some of the films included in the exhibition before you visit: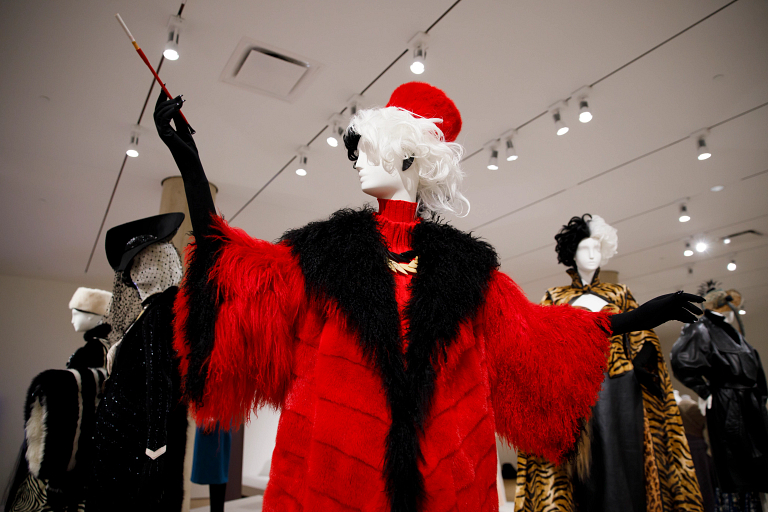 '101 Dalmatians' and '102 Dalmatians'
Stream on: Disney+ 
In one of Close's most iconic roles, she played the evil fashion designer Cruella De Vil in the live action takes of Disney's 1961 animated film. Several of the larger-than-life character's elegant and elaborate costumes are included in the exhibition.
'Dangerous Liaisons'
Stream on: HBO Max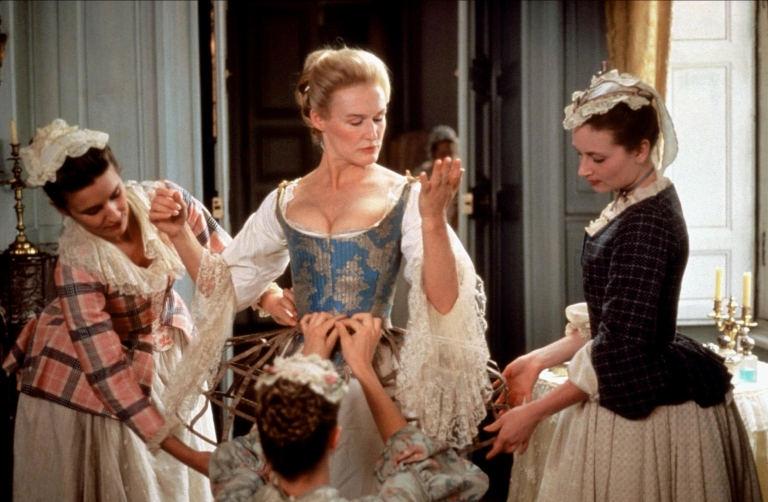 Close plays a vengeful Marquise de Merteuil seeking to embarrass her ex-lover through seduction. The 1988 drama set in 18th-century France received seven nominations at the 61st Academy Awards, including a Best Actress nomination for Close.
"Dangerous Liaisons" took home three Oscars, including Best Costume Design. Several of Close's intricate, historically accurate costumes from the film are part of the exhibition.
'Fatal Attraction'
Stream on: Amazon Prime, Paramount+
Close plays Alex Forrest, a mistress turned stalker who displays a flair for the dramatic. Two outfits from the 1987 thriller are on display in the exhibition.
'Jagged Edge'
Stream on: Starz
Close is attorney Teddy Barnes, responsible for defending Jack Forrester, played by Jeff Bridges, who is charged with murdering his wife. The relationship evolves to more than attorney and client in this 1985 drama. Multiple examples of her courtroom apparel are on display in the exhibit.
'Marvel Studios' Guardians of the Galaxy'
Stream on: Disney+
This 2014 surprise hit and addition to the Marvel Cinematic Universe is described as space opera with a rich infusion of '70s music. Close plays Nova Prime, leader of the Nova Force, who is responsible for keeping the planet of Xandar safe.
Her futuristic military commander uniform, designed by Alexandra Byrne, is the newest costume featured in the exhibition. Close also said it's one of the most fascinating.
"It was incredibly hard to fit because it was almost like the kind of material a diving suit was made out of," Close said. "The thing that was wonderful about those costumes is they kept their structure. The suit jacket has this wonderful collar that stands up and will always stand up because of the nature of the material."
'Reversal of Fortune'
Stream on: HBO Max
Based on a true story of an unexplained coma of socialite Sunny von Bülow, played by Close, this 1990 film explores her husband Claus's trial for her attempted murder. In 2015, Entertainment Weekly placed this drama on its list of the 25 best films from the past 25 years.
'The Stepford Wives'
Stream on: Starz
Set in a picturesque Connecticut suburb that appears a little too perfect, Close plays real estate agent Claire Wellington, whose influence is felt through the town of Stepford.
This 2004 sci-fi dark comedy is based on a 1972 novel and 1975 film of the same name. Several of Close's 1950s-inspired costumes from the movie are featured in the exhibition.
'The World According to Garp'
Stream or rent on: Amazon Prime, Google Play, YouTube
An outfit from Close's first feature film, a 1982 dramedy featuring Robin Williams, is included in the exhibition. For her portrayal of Jenny Fields, Close was nominated for Best Actress in a Supporting Role at the 55th Academy Awards.
Other productions represented in the exhibition are "Albert Nobbs," "The Lion in Winter," "Sarah, Plain and Tall," "Skylark: The Sequel to Sarah, Plain and Tall" and "Sarah, Plain and Tall: Winter's End."
"A Close look at 'The Art of the Character'" is a feature series that explores how IU Bloomington students, staff, faculty and students have helped prepare Glenn Close's costumes for their first on-campus exhibition.