Moving to Bloomington from his hometown of Bangalore, India, sophomore Sankalp Sharma initially suffered from culture shock.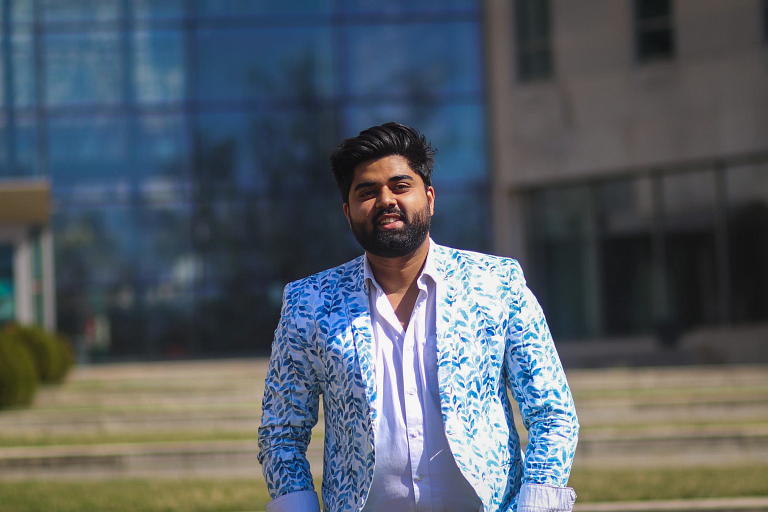 "But within a few weeks, IU became my home away from home," the Kelley School of Business student said. "And I wanted to do something to give back to this university, both to create a student organization that was unique but also create something to connect everyone across our wonderful campus."
Sharma spent the first semester of his freshman year figuring out a plan for People of IU, a social media campaign in the vein of Humans of New York highlighting the people who make up the diverse fabric that is Indiana University's Bloomington campus. He already knew how to organize a program on this scale, thanks to his role founding the Sachh Foundation, which helps young leaders advocate for sustainable change. For that work, he was recognized as one of India's Leading Young Leaders, gave a TED talk, and met President Barack Obama and other world leaders.
Sharma spent his second semester assembling a team of five fellow students who, thanks to having majors that directly correlate to their position, brought his plan to life. He had a second-in-command, as well as colleagues who handle the photography, videography, social media and marketing.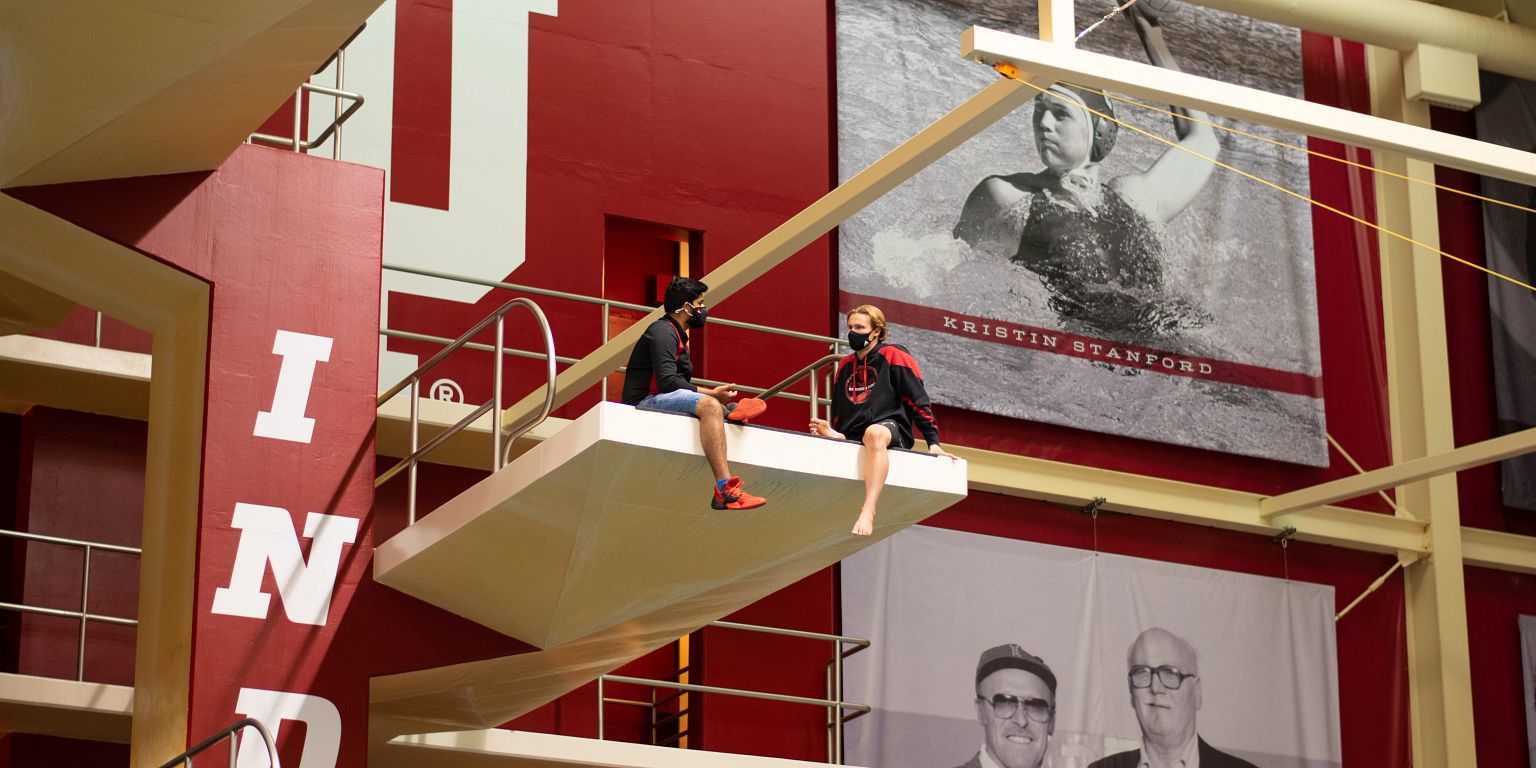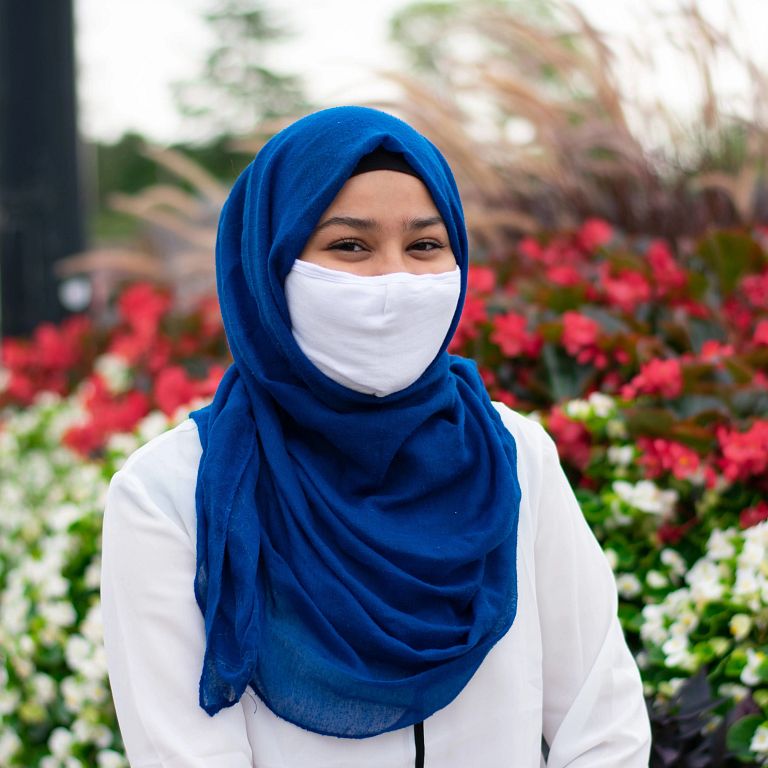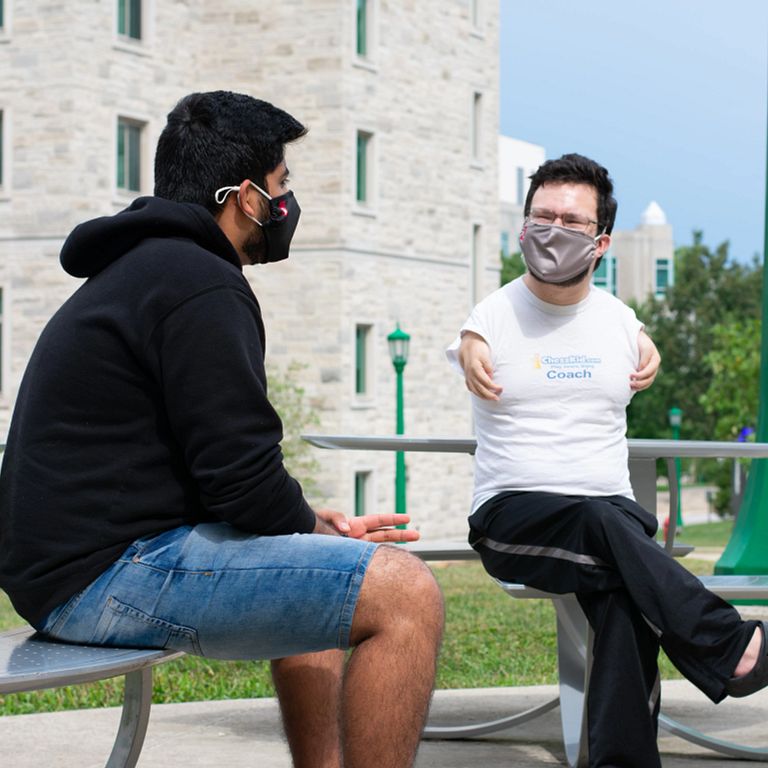 Photos courtesy of Sankalp Sharma
"We officially launched in August 2020, right in the middle of the pandemic," he said. "So, we were faced with a lot of issues due to that. But we quickly learned that, if we did our interviews outdoors and were distanced and wore masks, we could make it work."
The team conducts between four and eight interviews a week. They've posted 50 already, and have about another 50 interviews backlogged and ready to share. Sharma said he finds the candidates through a combination of personal knowledge, asking interviewees for suggestions on who else to talk to, and people that he and other team members meet during their daily lives on campus.
People of IU posts are shared on Facebook, Twitter, Instagram and LinkedIn. Sharma's next goal is to branch out to include stories from people on all IU campuses across the state. Next, he wants to create a coffee table book featuring all the People of IU interviews, which he hopes can be prominently displayed in all of the university's administrative offices.
But mostly, he hopes the project continues to draw his IU family closer together.
"This has been such an emotionally fulfilling project," Sharma said. "Every time we talk to someone, it brings out so many feelings. Take one of my academic advisors who we talked to. She met the love of her life here, she works here, her children have gone to school here. IU is so much bigger than just an institution of higher education; it's a home for so many people."