Leonard "Leo" Serrato was a senior at Fresno State in 2012 when he bought alcohol for a party with new members at his fraternity house.
That night, 18-year-old pledge Philip Dhanens died.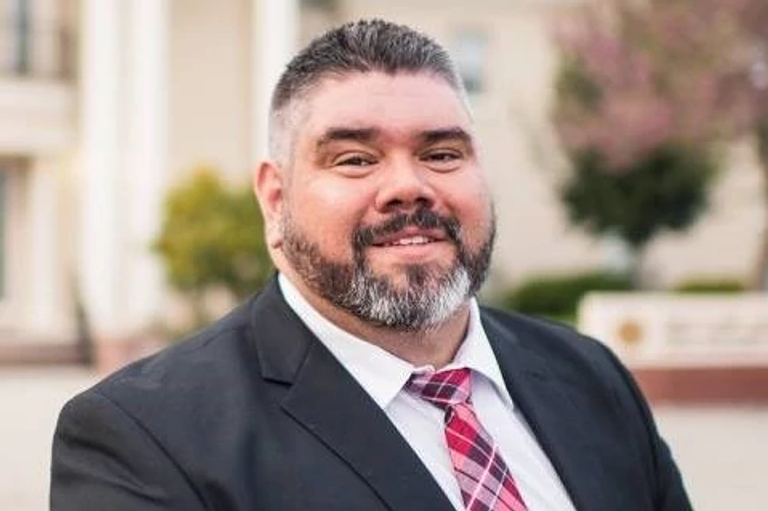 Serrato's life changed in an instant. After serving a 90-day jail sentence, he dedicated his life to changing sorority and fraternity life culture and eradicating hazing.
Telling the story now, after nearly a decade, still brings tears to Serrato's eyes.
"Philip's death drives me every day," he said. "My focus is accountability: holding our Greek communities accountable for their actions, but also holding myself accountable that they're being educated properly.
"I wrote new member education based on my own research, because what I was taught was basically 'Don't hit anyone.' And hazing is so ingrained in Greek systems across the country that it's often not seen as hazing. Hazing is multifaceted, and it's a continuum."
Serrato's passion for student safety aligns well with the core values of health and safety within the IU Bloomington Office of Sorority and Fraternity Life, where he will join the team as an assistant director this summer to support organizational conduct and the Sorority and Fraternity Life Judicial Board.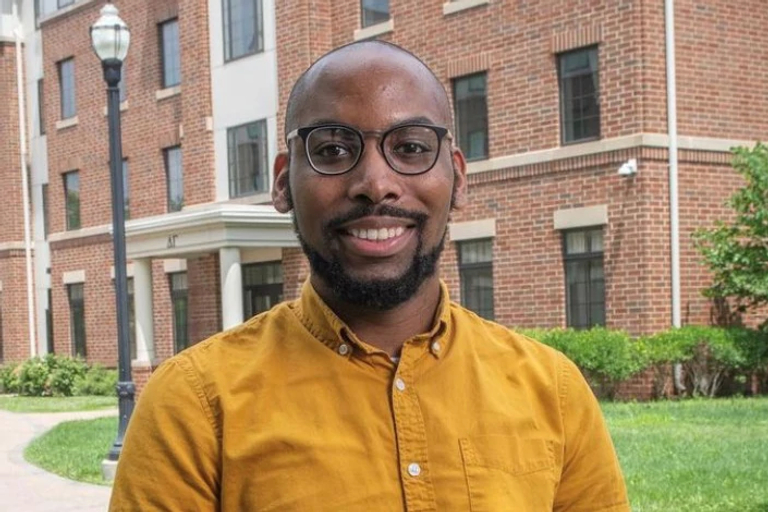 In June, the office will also welcome Corry Smith, as the associate director for leadership and program development. In his new role at IU, Smith will oversee leadership development and wellness programming. He will also work closely supporting the National Pan-Hellenic Council and the Multi-Cultural Greek Council on recruitment and growth strategies, retention and organizational sustainability to increase the visibility of these historic organizations.
"I'm excited about having additional support for the students – to be able to focus on curriculum development, on diversity, equity and inclusion, on wellness, and just to really be able to help foster the growth, learning and development that happen to make the IU sorority and fraternity community great," Smith said.
Leslie Fasone, IU Bloomington's assistant dean for sorority and fraternity life, said the new employees are the final puzzle pieces to complete the office's staffing plan.
"The mission of the Office of Sorority and Fraternity Life is to provide healthy, safe, inclusive and supportive experiences for sorority and fraternity members through programming, advising and support," she said. "Adding Corry and Leo to the team completes a strategic restructuring of our office to significantly increase our support for student leaders and the entire IU Greek community."
The office's team also includes the expertise of:
Alexis Karwoski, associate director for standards and accountability.
Karlee Nuttelman, assistant director for wellness and prevention.
Craig Rowley, assistant director of sorority and fraternity life.
Noah Reetz, assistant director for compliance.
Judy Downey, alumni coordinator.
Amy Krouse, executive administrative assistant
Claire Berman, graduate assistant
Esmeralda Ceballos, graduate assistant
The Office of Sorority and Fraternity Life was created in 2018 by Dave O'Guinn, vice provost for student affairs and dean of students, with support from IU's Greek Task Force. Through the work of the Greek Task Force, IU adopted a dozen new measures focused on health and safety, hazing prevention, academic achievements, good citizenship, and diversity, equity and inclusion.
"Over the last three years, IU Bloomington has dedicated vast resources to expanding our support to the sorority and fraternity community," O'Guinn said. "The Office of Sorority and Fraternity Life now has one of the most professionally staffed and fully resourced offices in the nation serving our undergraduate students that are members of our Greek community.
"The role OSFL plays is critical in aligning sororities and fraternities with their missions and espoused values. OSFL provides education and support focused on diversity, equity and inclusion; building healthy relationships; leadership and personal development; hazing prevention; and health and wellness."