Tim Lemper, clinical professor of business law in the Kelley School of Business, has been awarded the 2021 Mary Burgan Distinguished Service Award for Indiana University Bloomington.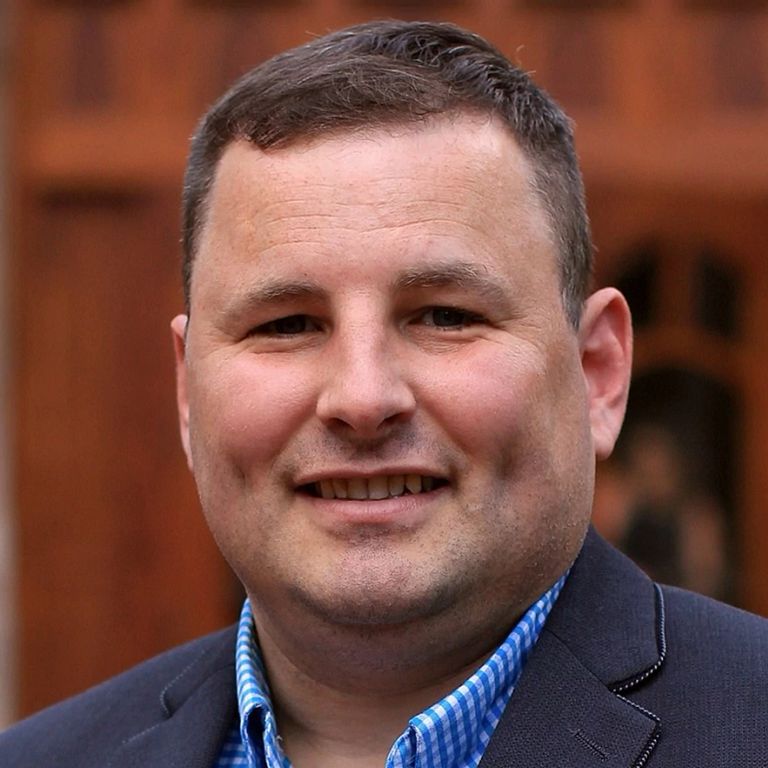 Lemper, who joined the Kelley School of Business in 2007, teaches in the undergraduate, full-time MBA and Kelley Direct MBA programs. He also teaches at Kelley's partner MBA program in Sungkyunkwan University in Seoul, South Korea, and has taught courses for The Media School, the Cybersecurity Risk Management program and the Wells Scholars program at IU.
His areas of expertise include law of unfair competition, intellectual property law, marketing law, First Amendment and constitutional law, and communications and media law. He also serves as faculty liaison for undergraduate student engagement and director of the Legal Advising Forum at the Johnson Center for Entrepreneurship and Innovation. He previously served as chair of Kelley's Academic Fairness Committee.
Lemper's extensive IU service contributions fall mainly into three areas: student community engagement, campus LGBTQ+ initiatives and honors programming.
In student community engagement, Lemper and Kelley colleague Keith Dayton developed and taught an experimental practicum course, Law, Ethics and Decision-Making Strategies. Students in the course created the Hoosier Social Impact Fund, a nonprofit devoted to addressing economic inequality and promoting sustainable economic development.
The nonprofit fund makes loans and provides training and consulting services to businesses in Bloomington and surrounding communities. Lemper has served on its board for the past seven years, and he provided pro bono legal counsel and assistance to several of the nonprofit's business partners.
In response to the COVID-19 pandemic, Lemper and Dayton worked through the Hoosier Social Impact Fund to organize and fund a program with the Bloomington Boys and Girls Club and a local food truck to provide free meals to children.
Lemper also co-founded and directs Hoosier Community Network Inc., where students apply classroom knowledge to practical initiatives. Activities include volunteer consulting with local nonprofits, businesses and start-ups; collecting book donations for Puerto Rico's libraries after a hurricane; and collecting information about minority-owned businesses to inform local economic development activities.
He also provides free legal counsel to IU students through Kelley's Johnson Center for Entrepreneurship and Innovation, as well as to students in the Liberal Arts and Management Program. He has served on the board of directors of Local First Bloomington, a nonprofit supporting locally owned independent businesses.
Lemper has made similarly instrumental contributions to IU's LGBTQ+ initiatives. He has served on the Maurer LGBT advisory board, the Kelley LGBTQ+ Task Force and the IU LGBTQ+ Alumni Association board. He is a founding member of the IU Queer Philanthropy Circle, a vehicle for improving the recruitment, retention and degree attainment for LGBTQ+ students. Lemper was instrumental in raising more than $1 million in student scholarships, the first major university LGBTQ+ campaign in the nation.
As a former Herman B Wells Scholar, Lemper has served that program in various ways. He served on the advisory board and on the search committee for a new director. He taught the spring seminar for Wells Scholars and has engaged in other volunteer activities for the program.
He has also promoted honors programs nationally as campus representative and national board member of Phi Eta Sigma. He has served on numerous advisory boards, councils and committees for the IU Bloomington campus, including leading the prestigious Rhodes, Marshall, Mitchell and Churchill Scholarships nominating committee.
"The huge impact that Dr. Lemper has made on his students, colleagues, the profession and his community is profound," said Eliza Pavalko, vice provost for faculty and academic affairs. "Dr. Lemper has taught, mentored and inspired students, particularly through the Hoosier Social Impact Fund organization, to promote and incorporate philanthropy into the business sector, both locally and beyond. They carry this unique experience with them when they graduate.
"We are extremely grateful to Dr. Lemper for his selfless efforts in service to our campus, our students and our community. He is an invaluable asset to this institution and our community."
The Mary Burgan Distinguished Service Award, first presented in 1986, recognizes faculty who exhibit distinguished service to the university, a profession, a discipline or the public. Recipients are chosen by a faculty committee sponsored by the Office of the Vice Provost for Faculty and Academic Affairs.
A reception to honor Lemper and awardees of several other awards will take place at a later date.