IUPUI Chancellor Nasser H. Paydar has appointed Gabriel Filippelli, a professor in the School of Science at IUPUI, and Julie Goodspeed-Chadwick, a professor in the Division of Liberal Arts at IUPUC, as Chancellor's Professors.
Faculty selected as Chancellor's Professors consistently contribute at a high level to the development of IUPUI as an academic community of exceptional quality and integrity and to their disciplines through the creation and application of knowledge. Their leadership and service in their departments, schools and campuses reinforce and advance IUPUI's mission and vision.
"Professor Filippelli and Professor Goodspeed-Chadwick have consistently demonstrated excellence in research and education at IUPUI and IUPUC, respectively," Paydar said. "Though they are working in very different disciplines, both Professor Filippelli and Professor Goodspeed-Chadwick bring innovation and a dedication to serving the broader community through their collaborative research, outstanding record of publications and consistent focus on improving the world around them."
The prestigious Chancellor's Professorship is the most distinguished appointment a faculty member can attain at IUPUI and its regional education centers, recognizing extensive records of accomplishment and leadership in teaching, research and service. These senior faculty members retain the title throughout their appointments at IUPUI, IUPUC and IU Fort Wayne, and comprise a special group of mentors and advisors for colleagues.
Gabriel Filippelli
This year marks Filippelli's 27th at IUPUI, having begun his career as an assistant professor of earth sciences in the School of Science. He now serves as the director of the Center for Urban Health, a research center dedicated to the philosophy of urban sustainability by exploring connections between environment, behavior, health and climate in urban environments.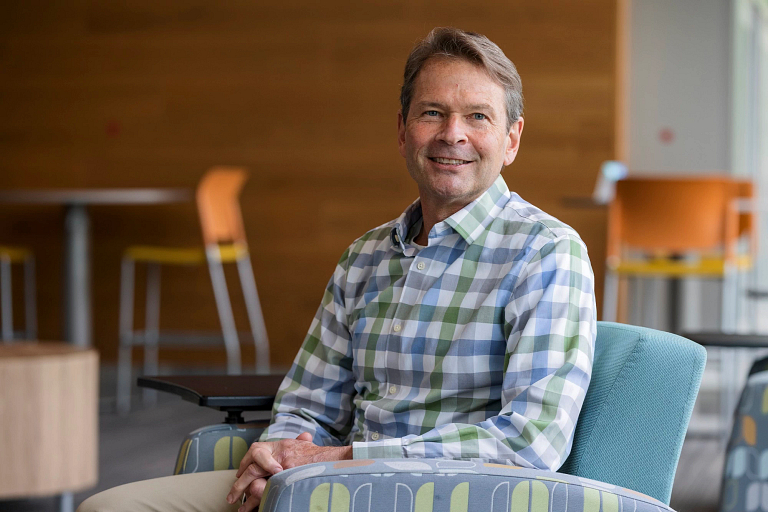 "I study environmental sciences, including how the environment intersects with human health and policy," Filippelli said. "Another line of my research and work is in community-based participatory research, where I work with and for communities to help them identify sources of contamination and take action to address contamination where it is found. This has involved a strong focus on environmental justice and racism, and much of this research is addressing urban environments like Indianapolis."
Through the research center, Filippelli began a long-term project mapping lead levels across the city. Most recently, this community-based work has led to multiple partnerships and a grant from IU's Racial Justice Research Fund, taking lead testing kits directly to residents most likely to be affected by lead levels, particularly families of color.
"It is a true honor to be at a level of many of my other esteemed colleagues," Filippelli said on being named a Chancellor's Professor. "I have worked with many of them in the past and continue working with them now. These people exemplify the collaborative spirit of IUPUI, and I am thrilled to be among them as a colleague and friend."
Recently, Filippelli was named executive director of the Environmental Resilience Institute, a coalition of government, business, nonprofit and community leaders working to help Indiana better prepare for the challenges that environmental changes bring to our economy, health and livelihood. The institute is funded through IU's Prepared for Environmental Change Grand Challenge initiative.
Julie Goodspeed-Chadwick
Beginning her tenure at IUPUC in 2008, Goodspeed-Chadwick is a professor of English, affiliate faculty member in women's, gender and sexuality studies, and founding director of the Office of Student Research.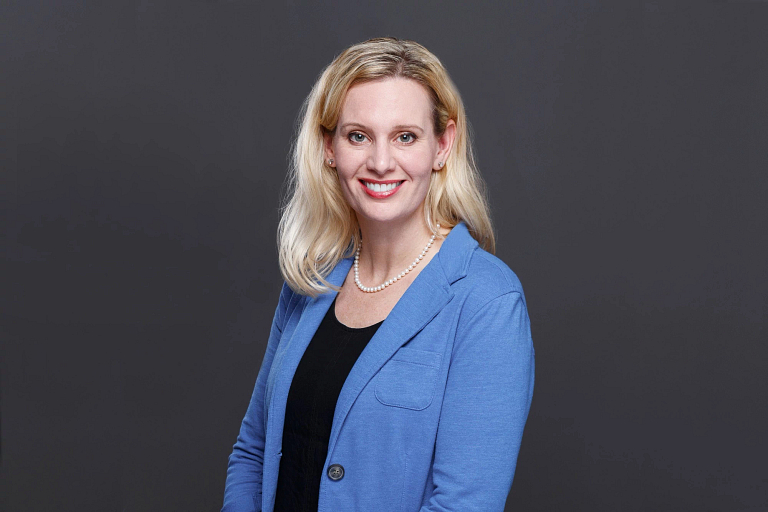 Goodspeed-Chadwick's research concentrates on American modernist and contemporary literature by women, transatlantic modernism, identity politics and trauma studies. In addition to working with students in the classroom, Goodspeed-Chadwick also sponsors the Feminism Club at IUPUC, which draws attention to social justice issues while advocating for change and equality. She said her position at IUPUI/IUPUC affords her opportunities to pursue integrated work with structural support.
"My teaching, research and service revolve around the core values of the university and are bolstered by the support of the institution as a whole, and this scenario is one I value highly," Goodspeed-Chadwick said. "As is the case for others, I am a better and more effective teacher because of my research and a stronger and more innovative scholar because of my teaching and service. My favorite aspects of my work are the very aspects that relate to people and to meaningful and significant outcomes: to strengthen, empower, and enrich others through education and scholarship."
The result of Goodspeed-Chadwick's academic work and research is a treasure trove of accomplishments and accolades, including the IUPUI Chancellor's Award for Excellence in Teaching, the IU Trustees Teaching Award, the IUPUI Inspirational Woman Leadership Award, and the IUPUI Kathryn J. Wilson Award for Outstanding Leadership and Mentoring in Undergraduate Research. She was also named a Mosaic faculty fellow and one of 25 IU Bicentennial Professors.
"The Chancellor's Professorship means a lot to me personally and professionally," she said. "My efforts continue to be shaped by the important lessons I've learned from women and mentors of all genders and, just as importantly, what I've learned from my family, friends and students, and my colleagues from around the world. It's an honor to engage in feminist efforts in research and scholarship, pedagogy, and service because feminist contributions benefit us all."