INDIANAPOLIS – The IU School of Informatics and Computing at IUPUI is using a two-year, $1.59 million grant from the Indiana Department of Education to offer a variety of free workshops to train Indiana public high school and middle school teachers who are passionate about expanding computer science in the classroom.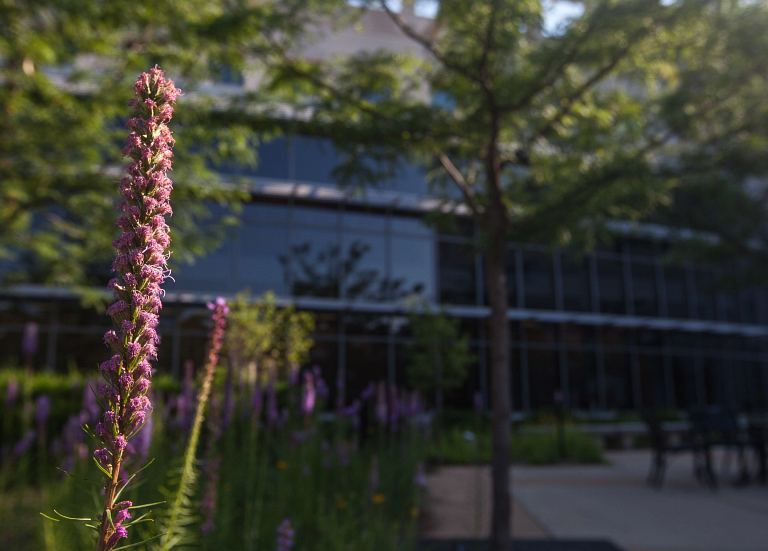 The summer Computing by Design Teachers Training Program is being offered to more than 300 Indiana educators over the next two summers. Starting this fall, Indiana law will require computer science coursework to be offered in all Indiana schools.
"Having computer science taught across grade levels and schools provides Hoosier students greater access to this growing, problem-solving field," Indiana Secretary of Education Katie Jenner said. "As schools across the state have expanded their computer science offerings, partners like the IU School of Informatics and Computing have played an important role in training our educators to prepare our students with the skills and knowledge needed for the future."
The Computing by Design program, launched in 2019, prepares teachers to be able to offer computer science classes at their schools. Last summer, the first year the workshops were offered, 112 teachers participated.
"The need for professional development in computer science continues to rise quickly," said Jim Lyst, a School of Informatics and Computing faculty member and curriculum lead of the Computing by Design program. "At the same time, the unique context for every teacher and school demands an adaptable pathway to preparing successful coursework. This year, we are offering several workshop options for teachers to choose from, regardless of their background and experience in computer science."
Computing by Design, also known as CxD, is a professional development experience for teachers in all instructional areas who are expected to teach courses or offer activities in computer science. The program curriculum has been successfully implemented through the school's popular Informatics Diversity-Enhanced Workforce Program, now running in eight high schools. Participants will be taught by School of Informatics and Computing faculty, focused on developing lesson plans in computer science that follow a Computing by Design-based teaching and learning format.
"The key innovation and the tremendous success of the Informatics Diversity-Enhanced Workforce Program has been developing and implementing the CxD curriculum in teaching computing concepts in high school computer science classes," said Mathew J. Palakal, senior executive associate dean of the School of Informatics and Computing. "This approach instilled interest – specifically in IT, and in STEM broadly – among high school students. We are excited that the IDOE has recognized the CxD approach as being a successful model to adopt and expand to school teachers in Indiana who are engaged in teaching computer science classes."
Offerings include:
Six programming workshops (trivia, chatbot, robot, video game, internet of things and data visualization).
An innovation workshop.
A project-based-learning 101 workshop.
Six cross-discipline workshops with projects that blend computer science into business, language arts, math, art and more.
While the workshops will be largely conducted online, allowing for greater flexibility of time, regular live Zoom meetings will be scheduled and materials, including videos, will remain available after the workshops for further self-guided review. Teachers will have access to School of Informatics and Computing faculty for remote technical assistance during the training and throughout the academic year using a web-based workspace.
In addition, standalone computer science activities for all grades, but with an emphasis on kindergarten through Grade 8, will be developed during the summer and through next year and made available online.