When he graduated from IUPUI in 1974, Robert Halter had lined up a job with the Internal Revenue Service in Georgia.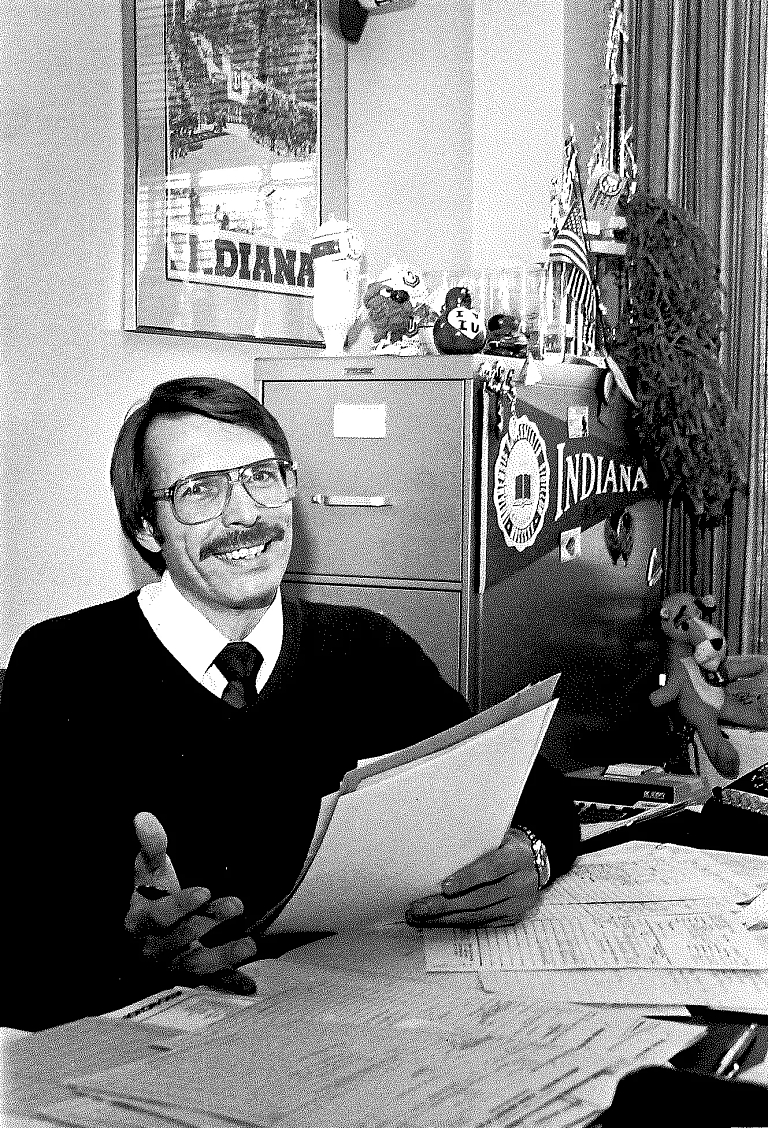 But then President Richard Nixon instituted a federal hiring freeze, so Halter was stuck in Indianapolis. Being an enterprising farm boy from Vincennes, he bought an old milk truck, drove down to the family farm and brought back truckloads of produce to sell on the corner of Keystone Avenue and Millersville Road.
That was where then-Purdue University assistant bursar Barbara McQueen went to look for him to say she'd gotten him an interview for a position as a food and equipment buyer for IUPUI.
"I'd worked for the bursar during my time at IUPUI as a student, during registration, so they knew me and knew I wasn't able to get my federal job," Halter said. "So she came out to my produce stand and told me she'd made arrangements for me to get an interview for this job. And I said, 'Well, I appreciate that. But what about my produce?' So she and her secretary watched my produce stand while I went for the interview, still in my blue jeans and T-shirt."
He got the job and reported to work on Aug. 19, 1974. Nearly five decades later, he'll retire from Indiana University in June, with a wealth of memories of his time with the university.
As a junior buyer, Halter quickly developed a strong relationship with all of his customers, which included the nutrition and dietetics folks at the old University and Riley hospitals. That's why they called him for help during the Blizzard of '78, when all of Indiana was buried in snow.
"I had an old pickup, so I put a bunch of cement blocks in the back and I took off," Halter said. "I got stopped by the sheriff's department, but I showed them my university ID and explained what I was doing, and they let me through the roadblock. I made it to the campus warehouse and started shuttling medical goods and paper goods and food items to the hospitals. And boy, they were glad to see me when I showed up."
Halter slept in his tiny office in the warehouse for two nights, making sure the hospitals got what they needed.
"That's just something you did back then," he said. "Their need was greater than my need. I'm just lucky I didn't get stuck. That old Ford truck just plowed through the snow."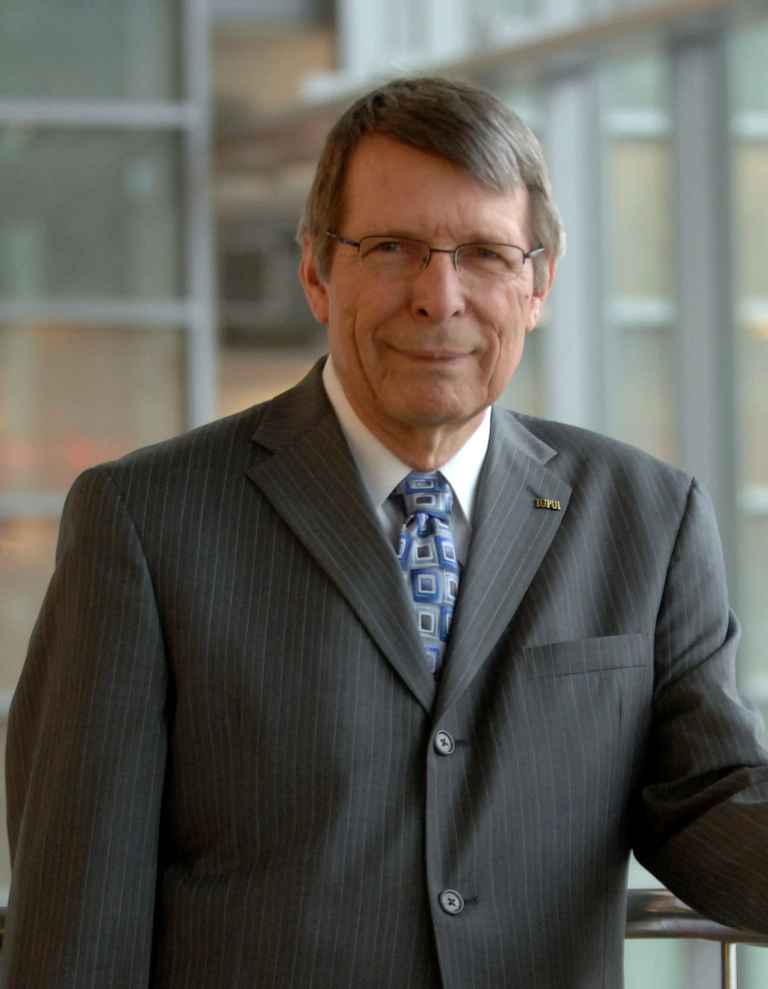 Halter was at IUPUI when the campus started a push to outsource more of its services in the 1980s.
"Warehousing cost money, and it's not necessarily efficient. It's people plus space plus utilities," he said. "So I started outsourcing service where it made business sense. And one of our big wins was in 1994 with hospital supplies, with a 'just in time' contract with Baxter Medical Supply that they said was one of the first of its kind they'd ever worked on. Every six hours, 24 hours a day, seven days a week, a Baxter truck was backing up to the hospital to deliver supplies."
He was there when the university shifted from a paper-based system to an electronic one. Gone were purchase orders that had to be typed into six copies; they were replaced with computer terminals that – once employees got the hang of it – streamlined the purchasing process and made it more responsive to campus needs.
But Halter couldn't quite make a complete shift away from paper files.
"I had a phone call from legal counsel just the other day, asking if we had any paperwork for the Chihuly glass sculpture in the Medical Science Building, and I did," he said with a chuckle. "The file was still in my drawer, some 19 years later. So I'm old school that way."
Halter was also there when purchasing centralized in 2010, shifting from campus-specific units into one unit that served the whole university. He was also part of a decades-long effort to ensure the university was offering purchasing opportunities to minority- and women-owned businesses.
"That program has developed from a few million (dollars) a year into about $70 million last year," he said. "That gives me a sense of pride and achievement, even though we're still not where we need to be. I know we can do better."
A few other moments during his tenure stick out. The time he contracted with a helicopter to carry East Gate/West Gate, a three-dimensional outdoor sculpture, from the Indianapolis Museum of Art onto the IUPUI campus in 2009. The time he contracted for a traveling rodeo out of Texas for an alumni event at Cedar Crest, the IUPUI chancellor's residence. The years he spent teaching a class on purchasing, where he'd scoop up whatever paperwork was on his desk and discuss broad issues with his students, giving them real-life experience.
When he retires in June, Halter will leave behind one final reminder of his longevity with the university, and IUPUI in particular: 47746, the same five-digit phone number he's had since his first day of work.
He was ready last year but agreed to delay his retirement, a nod to how much his deep expertise and institutional knowledge were needed during the COVID-19 pandemic.
What's next for him? Halter plans to volunteer with Second Helpings, a nonprofit that focuses on food rescue, hunger relief and culinary job training – perhaps not a surprising choice for the farm boy who ran a produce stand at a busy Indianapolis intersection all those years ago.