Dr. Aaron Carroll named IU's inaugural chief health officer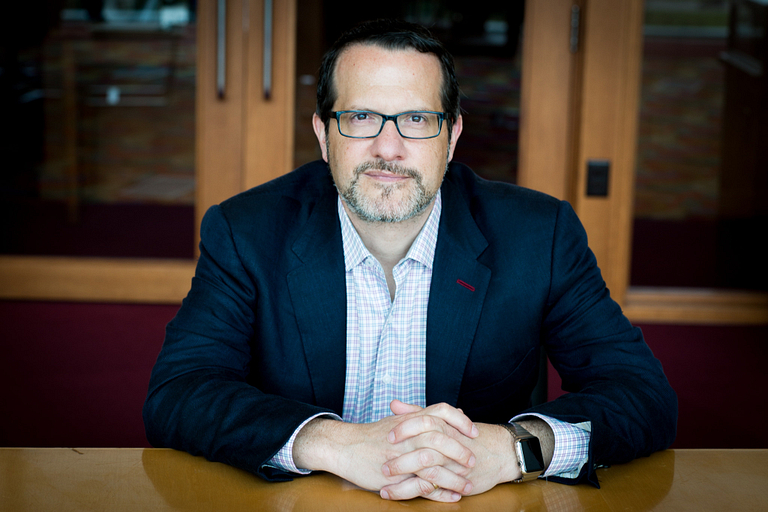 Dr. Aaron Carroll will be responsible for leading and coordinating IU's response to major health issues and long-term concerns like mental health and wellness in his new role as the university's inaugural chief health officer.
IU President Michael A. McRobbie announced Carroll's appointment during the June 11 IU Board of Trustees meeting.
Carroll is a distinguished professor of pediatrics and associate dean for research mentoring at the IU School of Medicine and one of the leaders of IU's COVID-19 Medical Response Team.
Tuition and fees approved for 2021-22 and 2022-23 academic years
Indiana University's tuition rates will remain well below the national average for four-year public institutions after the Board of Trustees approved tuition and fees for the 2021-22 and 2022-23 academic years. The approval followed a virtual public hearing earlier this month.
Under the changes, tuition and mandatory fees at IU Bloomington and IUPUI increase by $112 and $99, respectively, in the 2021-22 academic year.
IU's regional campuses – IU East, IU Kokomo, IU Northwest, IU South Bend and IU Southeast – will see a 1.45 percent increase each of the next two academic years, which equals $112 in the 2021-22 academic year.
Annual total rewards notices to resume
After a COVID-19-related hiatus for the 2020-21 fiscal year, the annual total rewards notice will resume. All benefits-eligible Indiana University staff and faculty will receive a total rewards notice via email after the start of IU's new fiscal year.
The notice replaced salary letter notices some employees have received in the past. While departments will still notify employees of any pay changes before the new fiscal year starts, the total rewards notice includes additional information.
"This notification is personalized, including salary and benefit information for IU employees," IU Vice President for Human Resources John Whelan said. "We believe it gives employees a more complete understanding of their 'total rewards' from the university."
Each benefits-eligible staff and faculty member will receive their notice in a personalized email. It will include the employee's base salary, health and welfare information, retirement benefits and IU tuition benefit.
Staff and faculty with 12-month appointments should expect to receive their notification the week of July 12. Faculty with 10-month appointments should expect to receive their notification the week of Aug. 9.
Service maintenance employees will receive a hard copy of their notification at their home address, in addition to the personalized email.
Employees who would like to check their information throughout the fiscal year can do so at any time through the "Employee Center" app in One.IU by clicking on the "total rewards" button.
Rethinking careers at IU: More than just ladders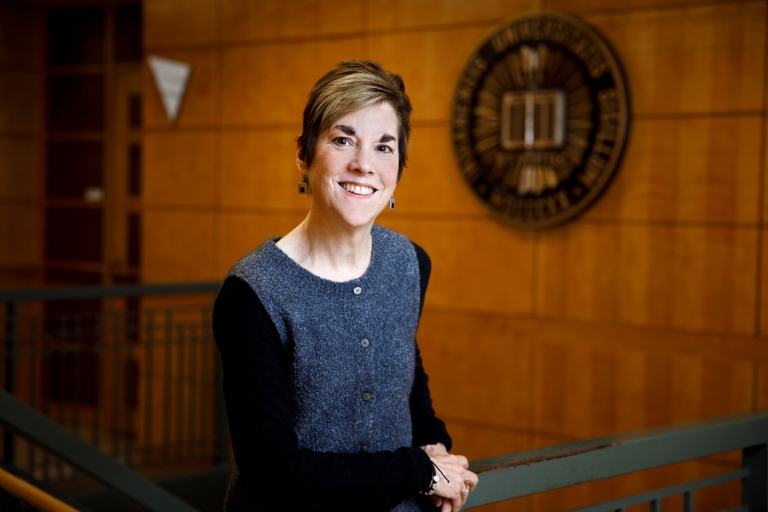 The IU Job Framework for staff launched a little more than 90 days ago. It replaced the outdated classification structure for appointed staff positions and lets staff explore and plan for career opportunities at Indiana University that meet their career and development goals.
The IU Career Navigator is the tool used to view the framework and the thousands of staff roles (jobs) at IU. Users can compare jobs and see career levels, requirements and duties involved so they can plan related development.
According to IU Human Resources compensation leader Betsy Larson, the framework recognizes the uniqueness of each employee's career and interests by revealing the many ways to move between different job functions, job families and career levels. It allows many types of career progression, whether linear, lateral or another unique path.
"The career path you choose may involve staying at the individual contributor level and growing in your current role and moving to the next career level in the same function and family – a 'career progression' which is never automatic," Larson said.
She also said staff should consider that their career doesn't have to be a linear, upward trajectory.
"There's more available to you than the old notion of a career ladder," she said. "You can even choose to make a 'career shift' by moving between people leader and individual contributor roles for many reasons, such as expanding your knowledge and developing a new skill set."
HR has a collection of resources to help guide employees in making the most of their careers based on their unique desires. The Career Planning at IU website helps employees explore career development and then plan the steps needed to achieve their goals. The site breaks the career planning process down step by step and provides tools and educational resources along the way. The process is intended to help users discover their potential for growth and change, explore professional development options and map a unique, rewarding career.
New address for Bloomington Human Resources Office
The IU Human Resources office in Bloomington has a new location and mailing address: Indiana University Human Resources, 420 N. Walnut St., Bloomington, IN 47404.
Mail sent to the older East Seventh Street (Poplars Building) address will be automatically forwarded to the new address. The IU HR website has been updated to reflect the new mailing address, and forms/publications are being updated.
As always, employees can contact HR through askHR by email at askhr@iu.edu or by calling 812-856-1234.
Anti-Racist Agenda concludes final phase
After more than 120 meetings with students, faculty, staff and administrators over the past year, IU's Anti-Racist Agenda has concluded its final phase. The agenda outlines ways IU can make changes and foster new environments where all can thrive, and the final phase of the project includes reflecting on systematic gaps identified as a result of input from the IU community.
The agenda's three primary goals included enhancing and reviewing an institutional accountability mechanism using a clear plan of action for sustainability and resources needed, developing a clear and transparent system for continuous improvement and review, and sharing results broadly with the IU community.
Plans are underway to share the dashboards and supporting documents with outcomes, processes and components from the past year's work.
New director appointed for Hudson & Holland Honors Program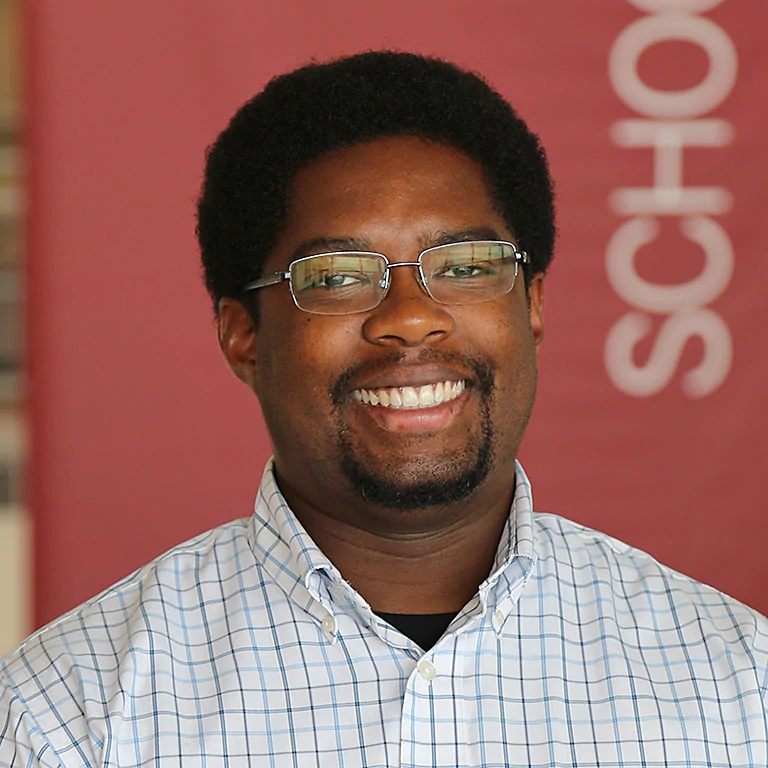 Carl Darnell was recently appointed as the new director of the Hudson & Holland Scholars Program, IU's largest merit-based scholarship and support program. Darnell's involvement with the program dates back to his time as a graduate student at IU, when he worked as an assistant instructor.
The Hudson & Holland Scholars Program was established in 1987 as the Minority Achievers Program by Herman C. Hudson and James P. Holland. Designed as a scholarship and support program for high-achieving, underrepresented minorities, the program provides funding, as well as a variety of opportunities to enrich and support the holistic needs of deserving students. In 2020 Hudson & Holland scholars received $28 million in total IU gift aid.
IU honors 4 alumni with highest award
Four IU alumni were recently honored with the Distinguished Alumni Service Award, the highest bestowed on an alumna or alumnus by the university. IU President Michael A. McRobbie presented the awards to 2020 honorees Eric C. Deggans, Louise E. Goggans, Ann Shilling Harrison and Milton R. Stewart.
The recipients were supposed to be honored in October 2020, but the ceremony was postponed due to the COVID-19 pandemic. They were selected for service and achievements in their fields, as well as significant contributions to the community, state, nation or university.
Teaching for Student Success offers new content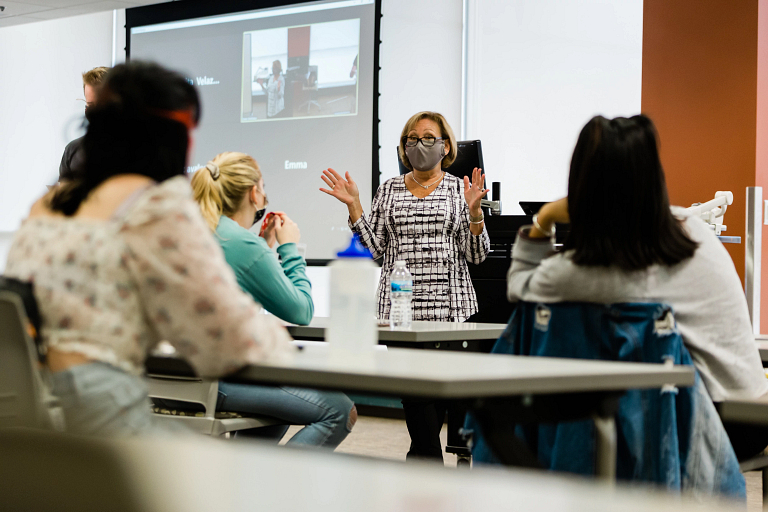 Teaching for Student Success, a professional development series created for IU faculty, by IU faculty, has launched its second edition. The new modules help educators articulate their teaching philosophy and better serve students. New content includes:
An Active Learning certificate pathway, with modules on Helping Students Learn How to Learn and Collaborative Learning.
Updates to the Making a Good First Impression module, including accessibility and drafting a teaching philosophy.
Coming soon, a Diversity, Equity, Inclusion and Justice pathway.
The course is available at no cost to anyone who teaches at IU.
IU High School Online launches Course Design Academy
IU High School Online's Course Design Academy recently worked with K-12 educators across Indiana to create online versions of the 40 most enrolled courses in Indiana high schools and middle schools. The nine-week program put educators in administration, general education and special education into small teams where they worked together to build modular courses across a wide variety of subjects.
A second Course Design Academy will take place later this year, giving licensed Hoosier educators online access to the 80 most enrolled courses in middle and high school by the end of the year.
IU Kokomo dedicates Student Activities and Events Center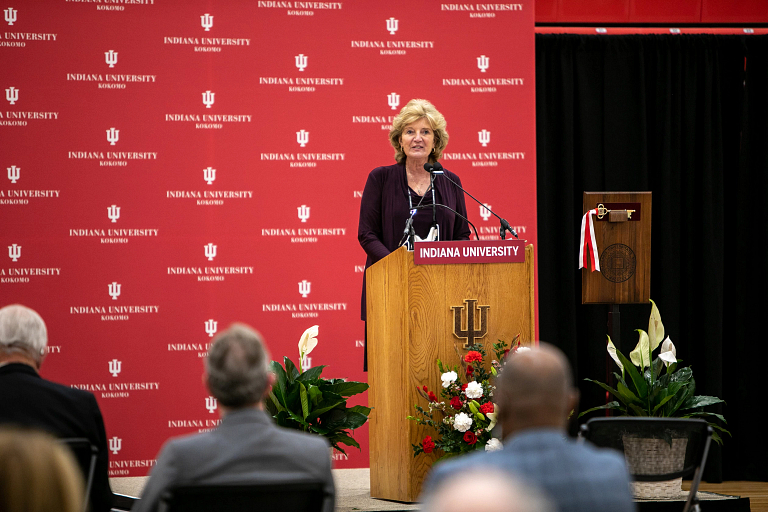 Indiana University Kokomo recently dedicated its Student Activities and Events Center, which provides much-needed gathering space for the campus community.
The facility opened in fall 2020 and was used for classroom space due to the COVID-19 pandemic. The 26,000-square-foot building, which accommodates 1,000 to 1,200 spectators, offers athletic offices, athletic training and locker facilities, a large lobby/reception area, and a three-story-high assembly space/gymnasium.
IU East add varsity esports program
IU East will be the first IU regional campus to add varsity esports to its lineup when its program launches for the 2021-22 academic year. The campus plans to launch teams competing in five to seven games, and work is already underway on an esports arena for the campus.
The campus plans to launch League of Legends and Rocket League teams, with additional teams considered based on student interest.