BLOOMINGTON, Ind. – During a June 3 ceremony, Indiana University President Michael A. McRobbie and IU Foundation Interim President J T. Forbes recognized one individual and two couples as the 2021 Partners in Philanthropy. These outstanding leaders' service and contributions have helped shape the university's future in lasting ways.
"These five individuals are among Indiana University's greatest ambassadors," McRobbie said. "Their steadfast commitment to the well-being of others, as demonstrated through their extraordinary acts of generosity and volunteerism, has contributed greatly to the university's service mission and has strengthened communities across Indiana. We are proud to call them friends of Indiana University and are enormously grateful for their ongoing support."
Honorees received one of three awards: the Cornerstone Award, Keystone Award or Herman B Wells Visionary Award. Each year, nominations are solicited from all IU campuses. A committee of representatives from IUPUI, IU Bloomington and regional campuses select the award recipients.
"These special friends of Indiana University have set an example to which we hope all of our students aspire," Forbes said. "Their leadership, service and generosity ensure that IU will remain at the forefront of world-changing research, innovation and progress. All of our honorees truly are partners with us in making IU the special place it is."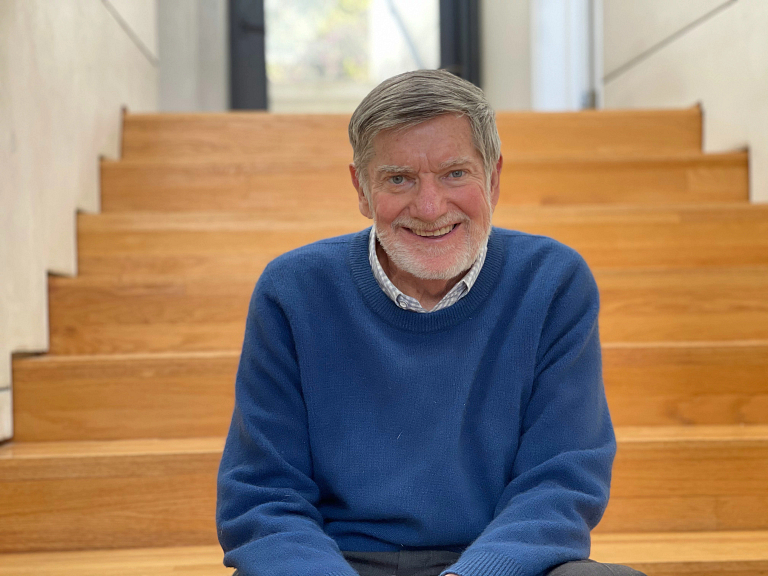 The Cornerstone Award
Scott MacDonald was honored with the Cornerstone Award, which recognizes individuals whose partnership, volunteerism and generosity have been instrumental to the success of a single IU philanthropic initiative for a campus, program or school. 
Upon graduating from IU in 1970 with a Bachelor of Arts in political science, MacDonald went on to work in commercial real estate for much of his professional career. He established the MacDonald Scholars, a national scholarship program with 24 scholarships at IU that combine financial need with a passion for community service and civic engagement. MacDonald's dedication to this program and IU is not only a testament to his generous spirit of making the world a better place, but also a continuous motivator for those who follow in his footsteps to strive to do the same.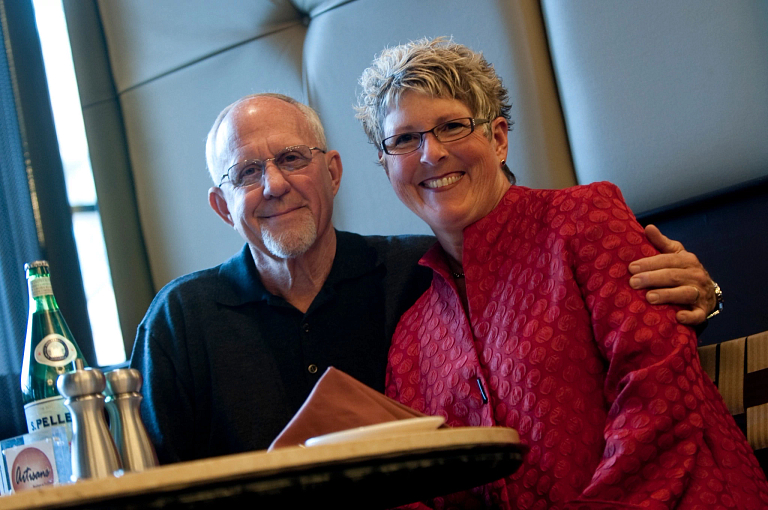 The Keystone Award
Milt and Judi Stewart received the Keystone Award, which recognizes individuals who have shown exemplary leadership through their volunteerism and generosity for multiple IU campaigns or fundraising initiatives.
Milt (BA '68, JD '71) and Judi Stewart's generous offering of more than 130 gifts to IU extends far and wide. They have given their time, talent, relationships and treasure to 17 schools, entities and programs across Indiana University.
They have both served on the advisory board of the Eskenazi Museum of Art, and Judi Stewart is a founding member of the Women's Philanthropy Leadership Council. The Hexagon Gallery at the Eskenazi Museum celebrates their gifts, as does Stewarts' Hideaway, a special place nestled in Dunn Woods that invites reflection and connection.
At the Maurer School of Law, the Stewarts have generously supported the Center on the Global Legal Profession since its founding in 2009, including the establishment and ongoing support of the Stewart Fellows global externship program. The program has funded more than 185 summer externships in 11 countries over the past decade. Both Milt and Judi Stewart have taken an active interest in the Stewart Fellows, meeting with them before and after their externships to hear about their life-changing experiences in other cultures.
The Stewarts have also established a named professorship at the law school, and Milt Stewart is a longtime member and past chair of the Maurer School of Law's Board of Visitors.
In their recent retirement, the Stewarts have remained very active in the life of the university. Milt Stewart served as vice chairman of the IU Foundation Board of Directors from 2014 to 2020, where he was the volunteer chair of the university's Bicentennial Campaign. The Stewarts are also members of the Presidents Circle and the Arbutus Society.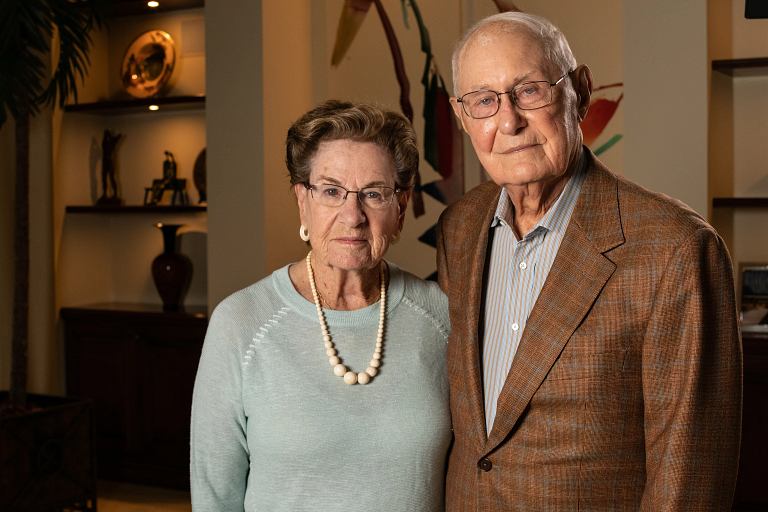 Herman B Wells Visionary Award
Sidney and Lois Eskenazi received the Herman B Wells Visionary Award, which honors those rare individuals whose lifetime commitment of time, talent and treasure to Indiana University reveals a deep understanding of the power of philanthropy to shape the future of the institution and a determination to see that future realized.
Sidney Eskenazi (BA '50, JD '53), a commercial real estate developer and lawyer, and Lois Eskenazi (BS '54), an acclaimed painter, have generously supported IU students and faculty alike on the Bloomington and Indianapolis campuses at the Maurer School of Law, McKinney School of Law, IU School of Medicine, Herron School of Art, IU Art Museum and, most recently, the School of Art, Architecture + Design. 
These gifts have better positioned and enabled IU to attract and retain renowned faculty to conduct research, made access to IU more affordable through scholarship support, created exceptional learning environments for students and provided extraordinary access to the arts and humanities. These remarkably generous gifts and other contributions have touched and transformed IU in lasting and profound ways. 
About the IU Foundation
Founded in 1936, the Indiana University Foundation maximizes private support for Indiana University by fostering lifelong relationships with key stakeholders and providing advancement leadership and fundraising services for campuses and units across the university. Today, the IU Foundation oversees one of the largest public university endowments in the country, with a market value more than $2.6 billion. IU is consistently ranked among the top four of Big Ten universities in annual voluntary support.