BLOOMINGTON, Ind. – Former U.S. Sen. and Indiana Gov. Evan Bayh and former Director of National Intelligence and U.S. Sen. Daniel R. Coats will join Indiana University at the Paul H. O'Neill School of Public and Environmental Affairs and the Hamilton Lugar School of Global and International Studies, respectively, IU President Michael A. McRobbie announced.
Bayh will be appointed to the university as distinguished scholar and executive at large, while Coats will serve as distinguished scholar and ambassador at large. They will assume these roles in schools that include some of the country's most respected scholars, educators, researchers, policymakers and experienced professionals.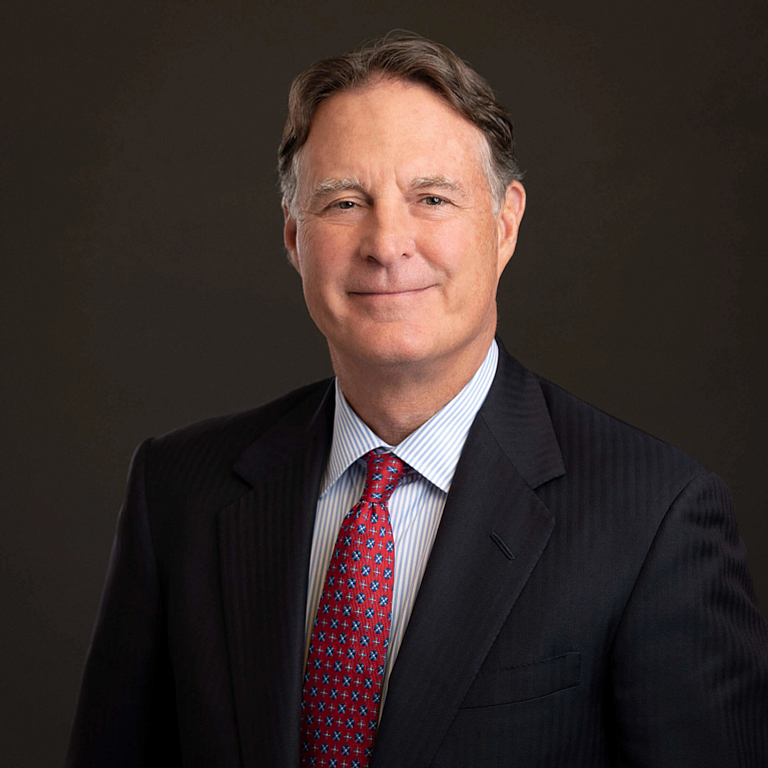 "This is yet another banner day for the Indiana University community," McRobbie said. "Former senators Evan Bayh and Dan Coats are two of Indiana's and our nation's most accomplished and distinguished public servants and two of IU's most renowned alumni. Both have had lengthy and productive careers in the public sector, and both have served as bipartisan leaders at the highest levels of government, where they have consistently championed the causes of education, civic responsibility, community service and global engagement. Both also remain highly influential voices on the most critical issues facing our nation and our world and, as such, will further enhance IU's mission to educate the next generation of leaders to confront our most pressing challenges.
"We are extremely pleased to welcome these two prominent Hoosier leaders and look forward to the positive impact they will have on educating our students and further elevating the reputation of the O'Neill School and Hamilton Lugar School."
The O'Neill School was founded in 1972 as the first school of its kind to combine public policy, management and administration with environmental studies. Today, it is a top-ranked school nationally and globally, with 140 full-time faculty serving more than 4,000 students on campuses in Bloomington and Indianapolis. Earlier this year, U.S. News and World Report ranked the O'Neill School's public affairs graduate program second in the nation, continuing a five-year tradition of ranking in U.S. News' top two spots.
The O'Neill School boasts world-class faculty who are recognized as leading experts in their fields. They actively solve some of the biggest issues facing the nation and civil society, including environmental change, social justice, health and policy, and governance at the local, state and national levels. O'Neill faculty help prepare their students for successful and meaningful careers that improve communities across the state, country and world.
In 2019, the school was renamed in honor of Paul H. O'Neill, the late former secretary of the U.S. Treasury and an IU alumnus, in recognition of his distinguished career in both the private and public sectors and his generous $30 million gift to support programming within the school. O'Neill passed away in April 2020.
"The opportunity to interact with and learn from Sen. Bayh will provide inspiration to our many students who are passionate about creating careers with social meaning," O'Neill School Dean Siân Mooney said. "His leadership and experience in public policy are a perfect fit for a school that develops leaders who drive positive societal change."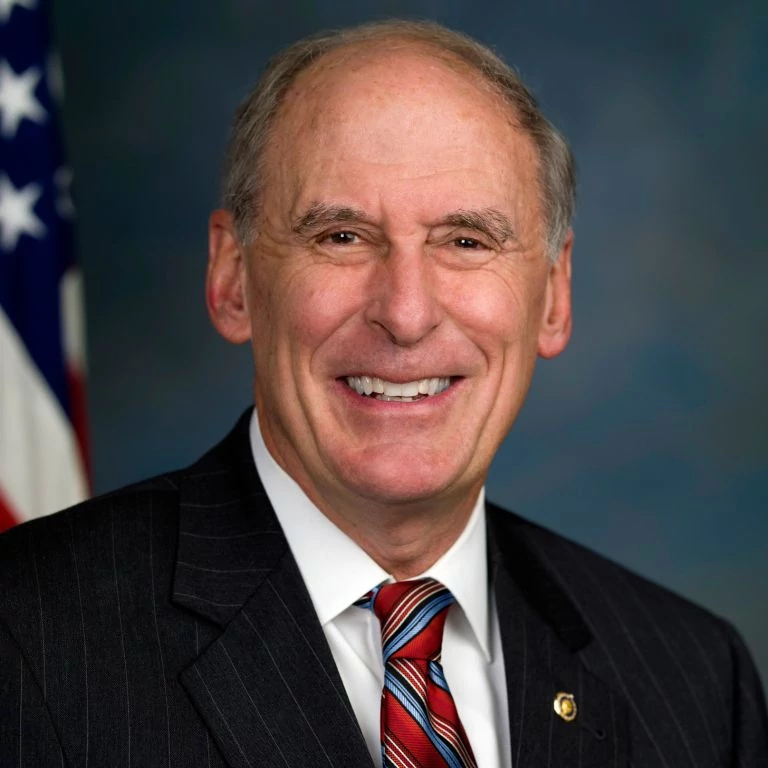 Since its establishment in 2012, IU's Hamilton Lugar School has grown into one of the nation's largest international affairs schools, and a national leader in the study of the strategic languages, cultures and perspectives that shape the world.
The school offers instruction in about 70 languages, uniquely combining international and area studies to help students develop cultural fluency and expertise in nearly every region of the world. The school hosts the largest number of global institutes designated by the Department of Education as National Resource Centers under the prestigious Title VI program.
In 2018, the school was named for former U.S. Rep. Lee H. Hamilton and former U.S. Sen. Richard G. Lugar, two of Indiana's most accomplished statesmen and two of the nation's most distinguished and influential voices in foreign policy. The school reflects the spirit of its namesakes – both giants of American foreign policy – who supported pragmatic and principled U.S. engagement to build a more just and secure world.
"As ambassador at large, Sen. Coats will serve side by side with Rep. Hamilton, providing our community with wise counsel and guidance about global engagement, diplomacy and the importance of pragmatic American leadership," said former Ambassador Lee Feinstein, founding dean of the Hamilton Lugar School. "Like Sen. Lugar before him, Sen. Coats will be a terrific asset for students seeking to understand the world, their place in it and how they may effect change.
"Dean Mooney and I are pleased that Senators Bayh and Coats will partner to support our schools' newly established joint master's degree in international affairs – a one-year program that brings together our unique strengths in public affairs, domestic and foreign policy, languages and cultures."
Coats represented Indiana in the U.S. House of Representatives from 1981 to 1989 and in the U.S. Senate from 1989 to 1999 and 2011 to 2017. He also served as director of national intelligence from 2017 to 2019.
As an ambassador to Germany from 2001 to 2005, Coats played a critical role in establishing robust relations with German Chancellor Angela Merkel and in the construction of a new U.S. Embassy in Berlin.
In 2013, he keynoted ceremonies to inaugurate IU's Hamilton Lugar School and helped break ground for the school's eventual home.
A native of Jackson, Michigan, and a U.S. Army veteran, Coats is a graduate of Wheaton College and the IU Robert H. McKinney School of Law, where he was an associate editor of the Indiana Law Review.
As a senator, Coats was a member of several high-profile committees, including the Senate Armed Services Committee, the Senate Select Committee on Intelligence and the House Energy and Commerce Committee. He also was a member of the Senate leadership, serving as Midwest Regional Whip. In the Senate, he focused on issues of national security, health care, education and human resources. He was a strong advocate of a bipartisan approach to national security issues, and he joined with Democrats in pursuing several defense reform and transformation initiatives.
"It is a distinct honor to join the IU Hamilton Lugar School of Global and International Studies," Coats said. "I will be following in the steps of two highly respected national leaders. I look forward to working with Congressman Lee Hamilton and partnering with Senator Bayh in the support of the schools' new master's degree in international affairs."
Bayh served two terms as Indiana governor from 1989 to 1997 and two terms as a U.S. senator from 1999 to 2011. In the Senate, he worked in a bipartisan manner to seek consensus on several key issues, including financial services reform and health care. He also was a leading voice advocating fiscal restraint on government spending. Bayh served on several committees, including Armed Services; Banking, Housing and Urban Affairs; Energy and Natural Resources; Small Business and Entrepreneurship; Aging; and Senate Intelligence.
As Indiana governor, he enacted welfare reform, cut taxes and brought about fiscal discipline to the state's budget. He also created Indiana's 21st Century Scholars program, which promises at-risk middle school students full-tuition scholarships in return for abstaining from drugs, alcohol and involvement in criminal activity while also maintaining good grades. Bayh served as secretary of state in Indiana from 1986 to 1989.
The Bayh family's legacy at the O'Neill School is strong. Bayh's father, former Sen. Birch Bayh, who passed away in 2019, served on the O'Neill School's advisory board from 2005 to 2008. The school is home to the Birch Bayh Public Service Scholarship and the Bayh Family Scholarship.
Evan Bayh's late wife, Susan, who passed away in February, was a member of the Dean's Council at the O'Neill School. As Indiana's former first lady, she served on the council with a number of distinguished public servants from across the country who work to advance the school's mission of preparing students to become leaders in the public sector. The family also sponsors two scholarships within the school.
Evan Bayh received a bachelor's degree with honors in business from the IU Kelley School of Business in 1978 and a Juris Doctor degree from the University of Virginia School of Law in 1981.
"I am honored by this appointment to my alma mater and look forward to collaborating with Sen. Coats for the benefit of students, faculty and the broader IU community," Bayh said.
Bayh and Coats have each been honored by IU with the President's Medal for Excellence, the highest honor that an IU president can bestow. Both have also received IU honorary degrees.