BLOOMINGTON, Ind. – Two highly accomplished senior leaders at Indiana University are stepping down from their posts, IU President Michael A. McRobbie has announced.
Vice President and CFO John Sejdinaj will retire from IU at the end of August. Since 2016, Sejdinaj has served as the university's top fiscal officer, coordinating budgetary and financial issues across all of IU's campuses.
Additionally, John Whelan, IU's first vice president for human resources, will leave IU to become vice president for human resources at Yale University beginning Aug. 1. Whelan joined IU in 2014 as the chief human resources officer. In 2018, his position was elevated to vice president for human resources at the university, which is one of Indiana's largest employers with more than 21,000 employees across the state.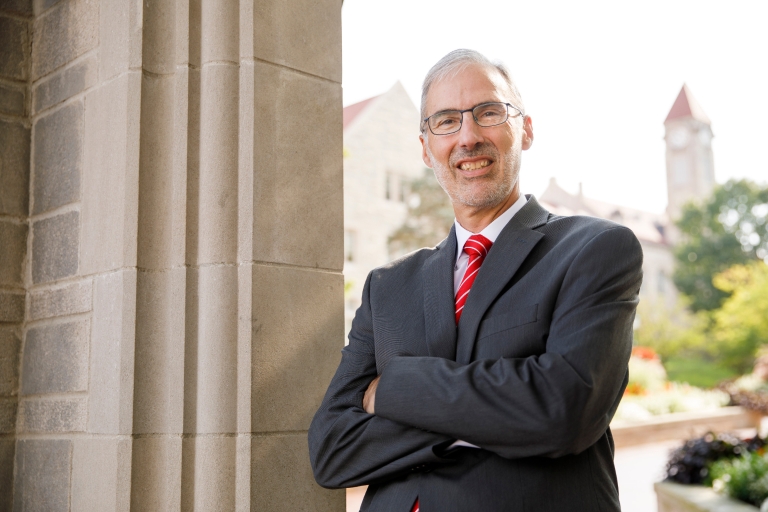 "Indiana University has been extremely fortunate to have in Vice Presidents Sejdinaj and Whelan two individuals of the highest caliber, who have been instrumental in so much of what IU has accomplished in recent years," McRobbie said. "Both are proponents of teamwork and collaboration, who understand the complexities of higher education and who, in their respective areas of expertise and oversight, have been committed to strengthening IU's core missions of excellence and helping the university achieve its most ambitious goals. Because of their efforts to continually engage leadership across our various campuses – and their wise, prudent and responsible management throughout the COVID-19 pandemic – IU is financially strong, fiscally responsible, and able to address the important and evolving needs of our employees.
"On behalf of all of us at IU, I want to extend our deepest and most grateful thanks for all that Vice Presidents Sejdinaj and Whelan have done for IU and for the state of Indiana, and we wish them the greatest success in their future endeavors."
IU will announce interim replacements for both positions at a later date.
Sejdinaj, who was named 2019 CFO of the Year by the Indianapolis Business Journal, has been responsible for balancing IU's operating and capital budgets, planning for changes in revenue, estimating enrollments, containing costs and managing the institution's level of risk to protect its assets.
Under his leadership, IU is one of only seven public universities in the nation with a AAA credit rating from both Moody's Investor Service and S&P Global. These ratings were reaffirmed in May 2020.
Despite the negative financial effects of the global COVID-19 pandemic, IU saw a positive change last year in net financial position and a strengthening of its balance sheet. IU's bottom line for fiscal year 2020 increased $193 million, resulting in a total net financial position in excess of $4 billion for the first time in the university's history.
Before coming to IU, Sejdinaj held the position of vice president for finance at the University of Notre Dame. In his 22-year career at Notre Dame, he played a leadership role in the creation of the university's first budget office, treasury function and the office of student financial services, as well as working with others to implement various programs and processes to advance the mission of the university.
At last week's Board of Trustees meeting, McRobbie presented Sejdinaj with the President's Medal for Excellence, the highest honor an IU president can bestow, in recognition of his excellent fiscal leadership of the university.
"I have enjoyed my five years at IU, and I'd say the thing I'm most proud of is the wonderful team that is now in place and will help the university move forward in the years to come," Sejdinaj said. "They are extremely talented, and with them, the finances of the university are in great hands."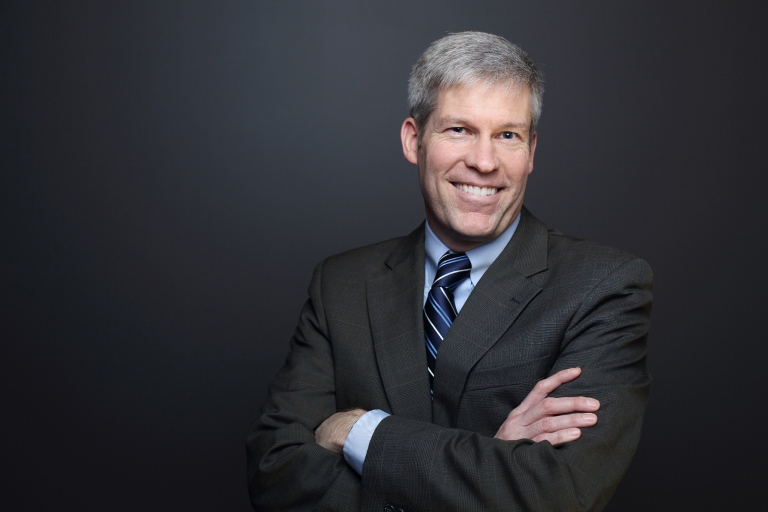 Whelan's career in human resources spans 25 years. In his role at IU, he has overseen efforts to reorganize human resources across all of IU's campuses, operating as a single office with uniform policies. He has also guided the development and implementation of HR2020, IU's first human resources strategic plan. The comprehensive plan has systematically addressed and improved broad issues at IU, such as workplace satisfaction, health and wellness, hiring and promotion, training, parental leave, workplace safety, controlling benefit costs, and employee diversity, equity and inclusion.
Before arriving at IU, Whelan, a native of Boston, was the chief human resources officer at Baylor University. He also served as a senior leader in human resources at the University of Notre Dame and in human resources positions at Bristol-Myers Squibb, Gillette and the investment bank of Brown Brothers Harriman.
Last week, Whelan received the College and University Professional Association for Human Resources' highest honor, the 2021 Donald E. Dickason Award. Named for the association's founder, the award recognizes an individual for exceptional leadership and service to the association, which serves more than 33,000 HR professionals and other campus leaders at nearly 2,000 member institutions and organizations around the country and abroad. Along with the award, the association also presented Whelan with an $8,000 donation for an endowment of his choice; he selected the IU Equity Fund, which supports programming and diversity initiatives for staff, faculty and students across all of IU's campuses.
"The past seven years at Indiana University have been enormously fulfilling for me professionally and personally," Whelan said. "My wife, Molly, and I are proud parents of two IU graduates and two current IU students. It has been a privilege and a pleasure to work with and learn from the immensely talented team of HR colleagues across all seven of IU's campuses.
"While I am very excited about my new opportunity at Yale University, I will miss IU tremendously. The future is bright for IU as it enters its third century, and it will always be an important part of my life and my family's lives."