INDIANAPOLIS – Former U.S. Rep. Susan Brooks will join the Indiana University Robert H. McKinney School of Law at IUPUI, Chancellor Nasser H. Paydar announced.
Brooks, an alumna of the school, will be appointed as distinguished scholar and ambassador at large. Among her various roles, Brooks will co-teach a course on law and leadership with former dean and Paul E. Beam Professor of Law Andrew R. Klein.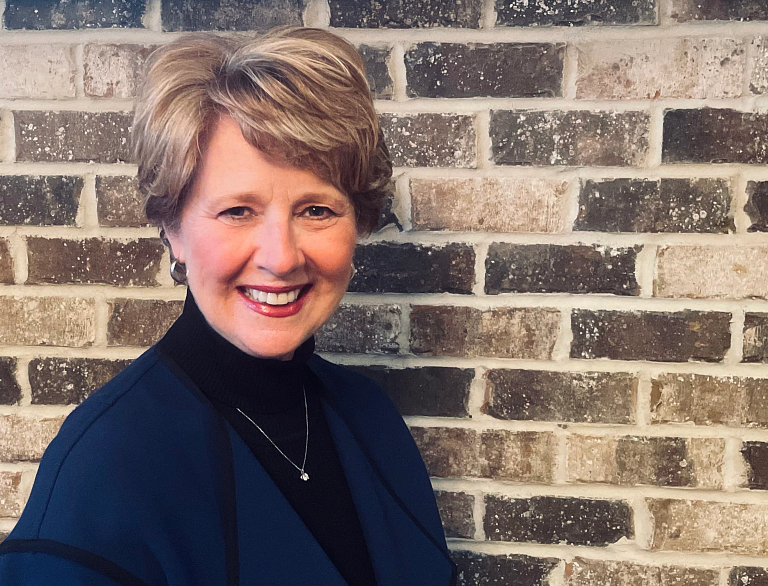 "On behalf of the IUPUI campus, we welcome the tremendous expertise and practical knowledge that Representative Brooks will bring when she returns to the McKinney School, this time as an esteemed member of our faculty," Paydar said. "Her years of service in the U.S. Congress as well as her experience as the U.S. attorney for the Southern District of Indiana will make her not only a valuable resource in the classroom but a valued colleague as well."
Founded as the Indiana Law School in 1894, the school became a part of IU in 1944 and was renamed the IU Robert H. McKinney School of Law in 2011. The school counts many distinguished leaders in politics, public service and the judiciary among its alumni, including Brooks.
"Our law school is delighted to welcome home Susan Brooks, our distinguished alumna, to share her knowledge, skills and experience with us," McKinney School Dean Karen Bravo said. "Her presence in the classroom and other engagements outside the classroom present unparalleled learning opportunities for IU McKinney students. I can think of no better ambassador for our school as we strengthen our communal ties – in Indianapolis, the state of Indiana, our nation and the world."
Brooks represented Indiana's 5th Congressional District in the U.S. House of Representatives from 2013 to 2021, serving on the Energy and Commerce Committee, as chair of the House Ethics Committee, as co-chair of the Bipartisan Women's Caucus and as a member of the Select Committee on the Modernization of Congress.
Prior to her service in Congress, Brooks was general counsel and senior vice president for workforce and economic development at Ivy Tech Community College. In 2001, she was appointed U. S. attorney for the Southern District of Indiana by President George W. Bush, serving six years at that post.
She has also worked in the Government Services Practice Group at the law firm of Ice Miller and served two years as deputy mayor of Indianapolis under Mayor Stephen Goldsmith, focusing on crime, the criminal justice system and social welfare issues. Brooks began her career as a criminal defense lawyer, working for 13 years with the law firm McClure, McClure and Kammen.
Through the course of her career, Brooks was twice named Influential Woman of Indianapolis in 1999 and 2008, and last year she received a Lifetime Achievement Award from the Indianapolis Bar Association. She was also named Government Leader of the Year by the Indiana Chamber of Commerce in 2014 and Legislator of the Year by the Indiana Health Industry Forum in 2015, and she received the 2020 Congressional Leadership Award from the Community Anti-Drug Coalitions of America.
"I am thrilled to have the opportunity to give back to the school that set me on my career path of public and private service," Brooks said. "It truly is an honor to be able to share my experiences with IU McKinney students and faculty and maybe have some small impact on the current and future generations of legal minds and public servants."
Brooks earned her Bachelor of Arts from Miami University in Oxford, Ohio, in 1978. She received a Juris Doctor from the IU Robert H. McKinney School of Law in 1985.