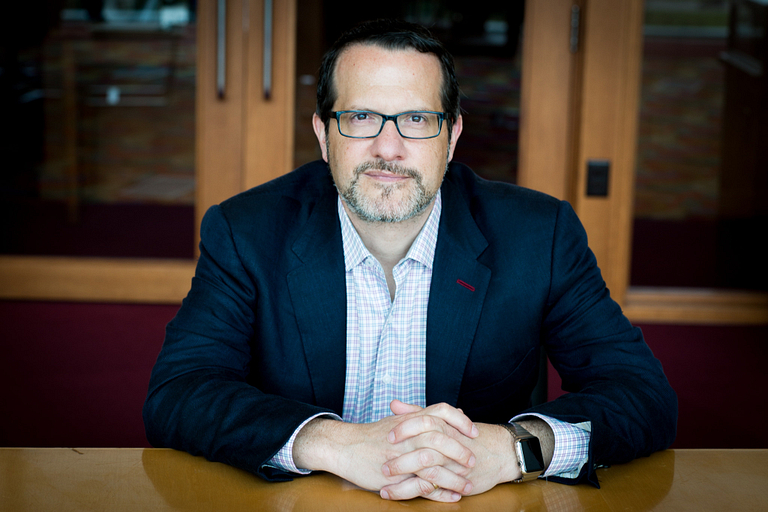 As the numbers of Indiana University students, faculty and staff who are fully vaccinated continue to rise, the university is looking forward to a return to more typical campus operations this fall. All campuses, including IUPUI, the regional campuses, IUPUC and IU Fort Wayne, can expect to see in-person classes and events, masks optional for those fully vaccinated and an on-campus atmosphere that is reminiscent of pre-pandemic days.
"I cannot stress enough what an incredible job the IU community has done this past year in helping us manage the COVID-19 pandemic on our campuses," said Dr. Aaron Carroll, chief health officer for Indiana University. "These high vaccination rates plus low incidence of the virus on our campuses mean that we can feel confident in relaxing some of the health and safety precautions we had in place last academic year."
We asked Carroll some frequently asked questions about the upcoming fall semester.
Question: What kind of health and safety precautions will still be in place during the fall 2021 semester?
Answer: Many of the precautions we had in place last academic year will not be needed moving forward, given the high number of people in the IU community who are fully vaccinated and the low number of cases we're seeing. Masks will be optional for those who are fully vaccinated, physical distancing will not be required, and most campus facilities will operate at full capacity.
COVID-19 testing will continue to be available on all campuses so we can spot any trends in cases quickly and ensure we're taking action as needed.
Q: Since vaccines are not 100 percent effective and people have contracted COVID-19 despite being fully vaccinated, are we opening our campuses up to risks by removing some health and safety precautions?
A: Nothing is perfectly effective. These vaccines, however, are among the most effective we've ever seen. They are working in the United States and other countries, and we will be following science and guidance closely.
For those who are vaccinated, the pandemic is at a point where they are unlikely to be infected; if they are, they are unlikely to get sick; the number who are hospitalized and dying is very low; and this is approaching a time when it may be no worse than your average seasonal respiratory virus. Given that so many of our constituents are vaccinated, it's reasonable to start relaxing our restrictions.
However, we should all continue to be considerate and protect others from the virus that causes COVID-19 as well as other viruses by staying home when we're having symptoms. It's impossible to achieve perfect safety, but very high levels of immunity, like we have among our IU constituents, make outbreaks much less likely.
Q: Will visitors to campus have to follow specific health and safety guidelines?
A: Visitors who have been fully vaccinated can follow the same guidelines as fully vaccinated students, faculty and staff: Masks are optional, and physical distancing is not required.
Q: Will there be events on campus in the fall 2021 semester?
A: Yes, and we know that our students especially are excited to have that traditional college experience with in-person classes, seeing their friends on and around campus, going to athletic and other events, and simply being a part of the IU community. Because our students, faculty and staff have responded so well to getting a COVID-19 vaccine, all of this will be possible this fall, and we'll see campus activities as we did pre-pandemic.
Q: How will we know if someone is not fully vaccinated and should be wearing a mask?
A: The simple answer is: You won't. But, if you're fully vaccinated, you're already protecting yourself with what we know is the most effective way to prevent COVID-19. Once you're fully vaccinated, your risk of getting COVID-19 and passing it to others is very low.
By taking action and getting vaccinated, you are helping our campuses be as safe as possible. You may also choose whether or not to wear a mask or stay at a farther distance from others in certain situations.