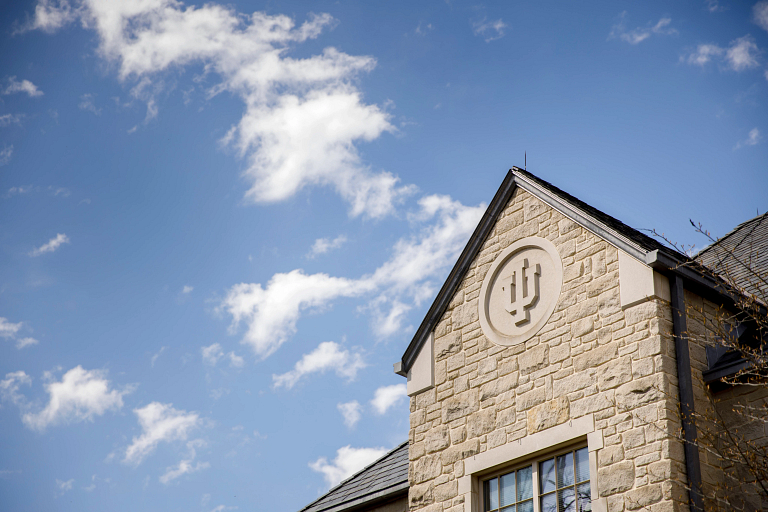 BLOOMINGTON, Ind. – The state of Indiana has awarded Indiana University more than $4.4 million in funding as part of the state's new Student Learning Recovery Grant Program. The five funded projects will support Indiana teachers and help K-12 students recover and retain lost learning from the year of the pandemic and beyond.
IU Bloomington
A new project with support from the IU School of Education in Bloomington will bring vital STEM education to rural students around southern Indiana. The project will provide approximately 90 informal and formal educators with professional development and follow-up support, which will impact more than 3,600 students.
Project LIFT – Literacy/STEM Improvement for Today's Students – is designed to advance literacy while enhancing STEM education for K-8 students in the region, according to Adam Scribner, director of STEM education initiatives at the School of Education. The project will combine two research-based educational programs, Readable English and Novel Engineering.
LIFT was developed through a partnership between the School of Education and Readable English, a multisensory reading program that is being initiated nationally and throughout Indiana.
"The COVID-19 pandemic has exacerbated and deepened existing achievement gaps for our local, underserved rural students," Scribner said. "Our project's innovative and robust programming is aimed to help address this vital need."
Grant partners for this two-year, $690,000 project include Bloomfield School District, Eastern Greene Schools, North Lawrence Community Schools, Mitchell Community Schools and Ivy Tech Bloomington, as well as informal learning organizations including the Boys and Girls Club of Lawrence County and the Greene County 21st Century Community Learning Center.
IUPUI
IUPUI was awarded three grants totaling more than $3 million: two to the School of Education and one to the Office of Community Engagement.
School of Education faculty Jeremy Price, Cristina Santamaria Graff, Paula Magee and Craig Willey were awarded over $1.1 million for their project titled "It Takes a Village: Student Resilience Learning Plan."
"Our team is dedicated to providing equitable and inclusive education through technology by building teacher and school capabilities and fostering family and community agency," said Price, assistant professor of technology, innovation and pedagogy in urban education.
They are building upon their existing project, Digital Education Hub, which will be central to their work focusing on English language arts and mathematics at Indianapolis Public Schools' Brookside School 54, a K-6 school on the east side of downtown Indianapolis.
Goals of "It Takes a Village" include:
Improve academic success for the most marginalized through the adoption of lessons and activities that are rooted in culturally relevant pedagogy by teachers and School of Education student-teachers in the school.
Build a youth peer-mentoring program aimed at academic success.
Engage families and communities connected with the school to empower their voices and strengthen the classroom learning.
Build the capacity of the teachers and the school to make this an opportunity for sustained resilience rather than simply a recovery from the COVID-19 pandemic's inequitable impacts.
An additional $567,640 grant to the School of Education was awarded for a project titled "Girls STEM Institute: Advancing Learning Through Interdisciplinary Experiences," led by associate professor Crystal Morton. The institute is designed to provide holistic learning opportunities for girls of color, who have been historically marginalized in STEM fields, and provide a support system focused on their STEM identity and overall well-being.
Leveraging partnerships with community and higher education entities, the Girls STEM Institute provides interdisciplinary STEM and literacy learning experiences as an afterschool program and four-week summer intensive course for learners in Grades 3 to 8.
"I like everything about it, from the conversations, to the workshops and until the time you sign out," a current institute participant said. "This camp has enlightened me to how important education is. It has also shown me that I could start a business and how to manage my money, and it's only been a week."
IUPUI's Office of Community Engagement is taking its $1.4 million in grant funding and expanding its statewide IU Student Success Corps program to encompass all grade levels by now including K-5 students. In partial response to learning recovery from the COVID-19 pandemic, this grant will support face-to-face tutoring services to disproportionately affected, vulnerable students from kindergarten through college 
"We knew that the whole point of the grant is to support students and their learning recovery after the year and a half that we've had, so we saw it as an opportunity to do what we are determined to do anyway, which is to continue to support students," said Kayla Nunnally, co-leader of IU Student Success Corps. "It's important to start young, and this was a perfect fit."
Student tutors and mentors from IUPUI, IU Southeast, IU South Bend and IU East come from multiple disciplines, including social work and education. They represent culturally diverse backgrounds and are equipped to service all learners, including special needs, emergent bilingual and immigrant students.
"We're very grateful to the Department of Education for receiving the funding to continue the IU Student Success Corps in a way that serves the state," said Nicole Oglesby, co-leader of IU Student Success Corps. "We know the partnerships with our regional campuses – IU South Bend, IU East and IU Southeast – will help to leverage how far this funding can go in supporting families K-12."
The project is led by several individuals, including IU Student Success Corps' Nunnally and Oglesby, IUPUI's Khaula Murtadha and Silvia Garcia, IU East's Ann Tobin, IU South Bend's Virginia Heidemann and IU Southeast's Emily Seay. Goals of this grant include:
Establishing robust partnerships with schools and community-based organizations educating K-12 students and supporting families.
Using a research-based approach to improve learning outcomes.
Strengthening employability skills for both high school and college students.
IU Kokomo
The IU Kokomo School of Education, in partnership with two Howard County school districts, received more than $672,000 in grant funding to combat COVID-19-related learning losses.
Part of the grant money will pay for professional development, not only for teachers in the two schools but for future teachers in the School of Education, who will work in the schools. Five IU Kokomo students are working in the four-week Kokomo summer program, being paid as student workers while gaining real-world teaching experience. About 160 children, from all the district's elementary schools, are part of the summer program at Elwood Haynes Elementary.
"Our hope is to provide targeted interventions for the K-12 students, to address their specific academic needs, whether they were caused by the pandemic or already existed," School of Education Dean Leah Nellis said. "These children will benefit from one-on-one and small-group instruction, to prepare them for the next grade when they start in the fall. 
At Northwestern School Corp., IU Kokomo students will work in an after-school program for about 90 children, kindergarten through 12th grade, who were disproportionately affected by COVID-19, according to Superintendent Kristen Bilkey. At the elementary and middle school level, the focus will be on individualized interventions in reading, language arts and mathematics, while high school students work on credit recovery.
During the school year, Nellis said, participating in the program will be embedded in one or two teacher education classes. This will provide the field experience portion of their preparation – a crucial element that many missed out on in the past year, as schools limited visitors.