Four years between Olympics normally seems like a long time for endless hours of training, sacrifices and qualifying in the hope of realizing a dream. However, the COVID-19 pandemic that struck full force in 2020 and postponed the Tokyo Summer Games for a year made the wait even more challenging.
But after a year full of doubts, nerves and training interruptions, Indiana University athletes are ready to take the world stage and showcase their talents.
IU has 16 current and former student-athletes competing in the Tokyo Games, representing seven countries – the United States, Canada, Brazil, Egypt, Israel, Spain and New Zealand – and five sports: swimming, diving, golf, water polo and soccer. The Olympics run from July 23 through Aug. 8.
Swimmers and divers comprise the bulk of IU's representation in Tokyo. Notable among them are four who competed in the 2016 Rio Summer Games: swimmers Lilly King and Blake Pieroni, and divers Michael Hixon and Jessica Parratto.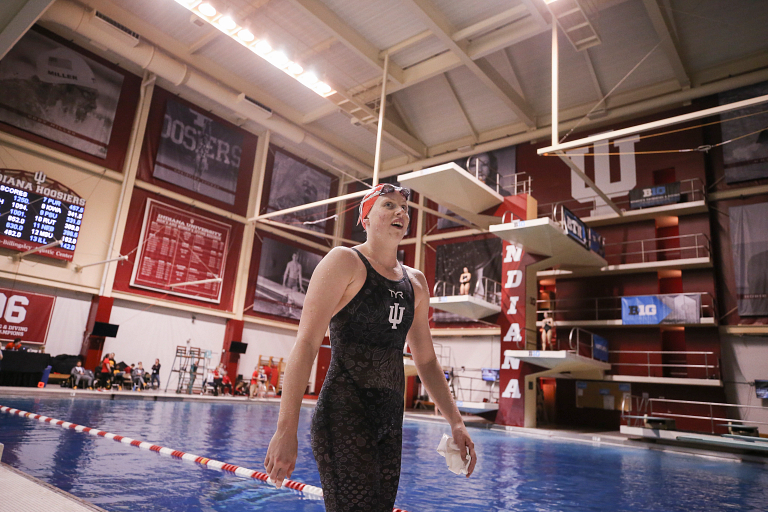 King won a gold medal in the 100-meter breaststroke and also won gold as a member of the 400-meter medley relay team. Pieroni captured a gold medal as part of the 400-meter freestyle relay. Hixon won a silver medal in the 3-meter synchronized springboard, and Parratto finished seventh in the 10-meter synchronized platform.
King is shooting for gold in the 100-meter breaststroke and 200-meter breaststroke. Pieroni will again swim on the 400-meter freestyle relay. Zach Apple, a former NCAA champion, will compete in the 100-meter freestyle and on the 400- and 800-meter freestyle relays. Olympic newcomer Michael Brinegar qualified for the 800- and 1,500-meter freestyle.
Hixon will pair with IU's two-time 3-meter springboard NCAA champion Andrew Capobianco in the 3-meter synchronized springboard. Parratto will again compete in the 10-meter synchronized platform, but with a new partner, Delaney Schnell from the University of Arizona.
IU's contingent also includes nine athletes representing their home nations: swimmers Bailey Andison for Canada, Marwan Elkamash and Ali Khalafalla for Egypt, Tomer Frankel for Israel and Vini Lanza for Brazil; Shea (Fournier) LaRoche and Jessica Gaudreault for Canada in water polo; Jorge Campillo for Spain in men's golf; and Gabi Rennie for New Zealand in women's soccer.
Hoosier representation isn't limited to student-athletes. IU diving coach Drew Johansen is the U.S. diving head coach, and IU swimming coach Ray Looze will serve as an assistant for the U.S. swim team.
Also going to Tokyo is a swimmer with IU ties, although she's not an IU graduate: Annie Lazor, a member of the Indiana Swim Club. She came out of retirement to train at IU with its coaches and swimmers in order to give the Olympics another shot.
Feeling confident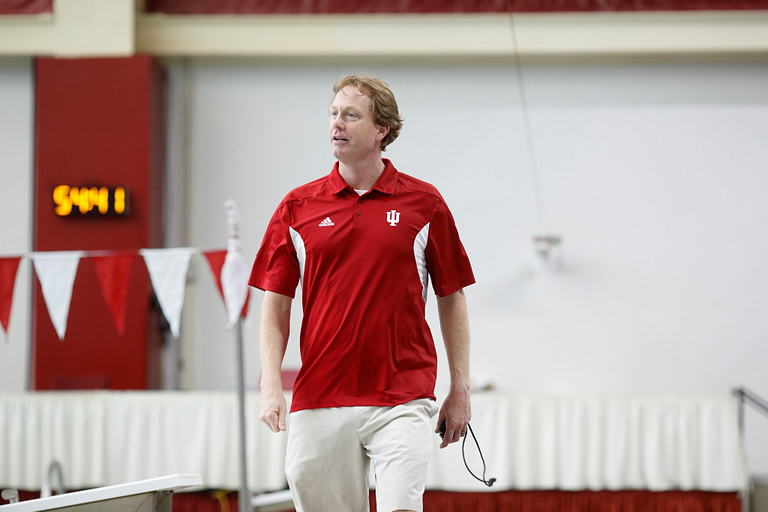 Looze said that considering all the IU athletes have been through since spring 2020, it's great to see so many going to Tokyo.
"All year long I was worried; did we do enough?" Looze said. "But we did everything we could, and I guess if you look back at who qualified for the Olympic Games, it was better than most.
"But, we're really going to be judged by what we do at the Games. … I don't have any sense of satisfaction yet. We still have the big one yet. That's Tokyo."
King said she's confident about what she can accomplish and thinks she's in a better position heading into these Olympics than she was for the Rio Summer Games.
"I am ready to go. I feel much more experienced at this point," King said. "Going into 2016, I was like a deer in the headlights; I had no idea what was going on. I am feeling a lot more at ease but also prepared."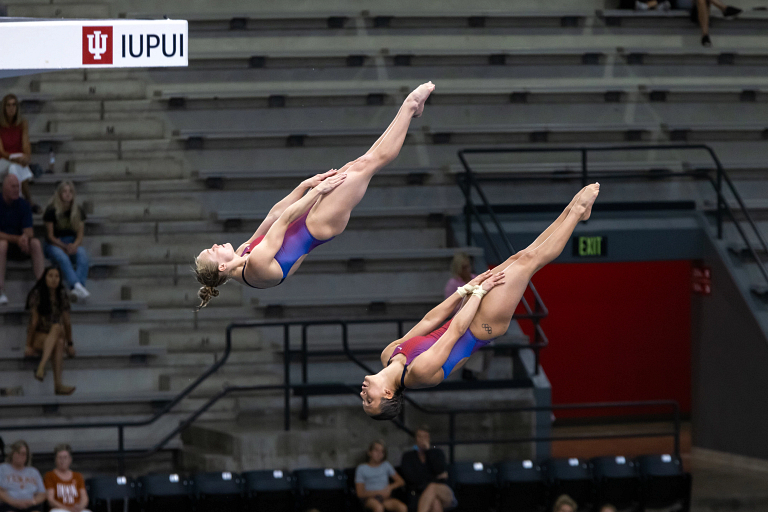 Parratto also said that the recent months of training and qualifying have put her in a good position mentally to compete in the Olympics.
"As far as confidence, I kind of felt – especially the last few months – a lot more confident and really ready to go," she said. "And knowing that it's actually going to happen has been great."
Both Johansen and Looze said that those representing IU have great opportunities to earn medals.
"Jess and Delaney defeated the defending bronze medalists from the USA at the last World Championships and are poised to challenge anybody in the world," Johansen said. "We're really excited about the team; we have a nice mixture of veterans and new ones. Jessica is on her second Olympics, paired up with Delaney in her first Olympics. Same scenario in the men's 3-meter, where we have Mike Hixon paired up with new Olympian Andrew Capobianco."
Looze said King is ranked first in the 100-meter breaststroke and sixth in the 200-meter breaststroke, and Lazor is ranked third in the 200-meter breaststroke. Looze added that he thinks Apple is a threat to win the 100-meter freestyle.
"Zach has trained incredibly well all year. I think he's got a huge (time) drop in him," Looze said.
A challenging year
Realizing Olympic goals for Tokyo has been a greater challenge mentally, emotionally, physically and logistically than for previous Olympics. The pandemic isolated people and shut down training facilities. The Olympics were postponed, leaving athletes to wonder whether the Tokyo Summer Games would ever be conducted.
The pandemic also forced athletes to get creative with their training. For example, King, Elkamash and Lazor were among a handful of swimmers who trained at Howard Lake, south of Bloomington, when pools shut down in spring 2020. The water temperature was cold enough that they had to wear wetsuits.
"It was crazy," King said. "The pool got shut down here (at IU) the week the NCAA Championships got canceled. We were driving to Indianapolis and swimming in a one-lane pool for a couple of months, and we were swimming in a pond, which I did lot like.
"And then we got a pool in Martinsville that we were training at. We got back in here (at IU) around July 4, and then it started to resemble normal training around the end of August. It was a long summer. It all worked out fine because we're still going to the Olympics."
King and eight other IU swimmers and divers also trained at Shields Park Pool in Seymour in June 2020. At the time, it was the only Olympic-size pool (50 meters) they could find.
"That was about the start of our Olympic year, to be able to train out there, especially after being out of the water for so long," Parratto said of the time in Seymour. "It was really great to get the team back together. It was sunny; it was beautiful out there."
Frankel said that in March 2020, he and other Israeli swimmers had to quarantine at a house after returning to Israel from abroad. Their training at the time was limited to the home's 15-meter pool.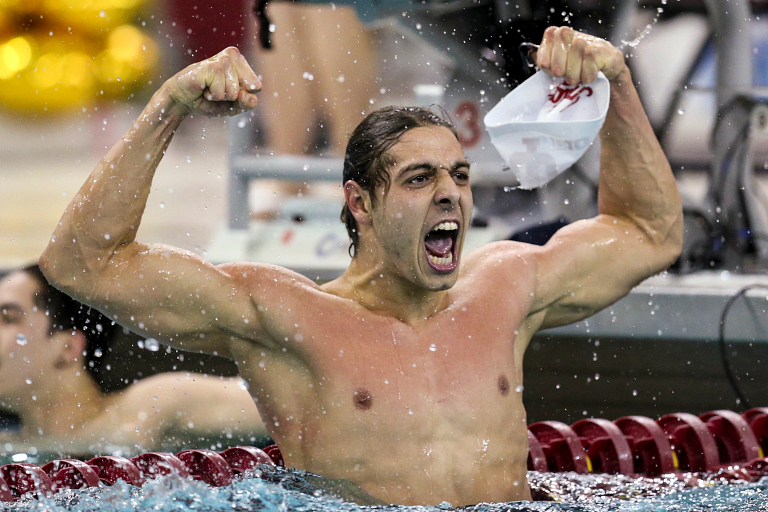 The pandemic caused a roller coaster of emotions, Lanza said.
"It was very hard at first to have the Olympics postponed," he said. "All of a sudden, the objective of four years of work had suddenly been changed to an uncertain future. Mental health was a problem for many of us.
"I had never been out of the pool for more than three weeks in my life, and right when we were supposed to be racing in Tokyo, I was already three months without swimming. Knowing that this could be it for many of us was hard.
"Even though we are back now, and goals were achieved, looking back it was not easy. Training was deeply affected, and I do still believe many of us are still paying the price."
Johansen said the pandemic created a lot of "What ifs" for the athletes, particularly wondering whether the Tokyo Summer Games would be called off a second time.
"Our comment was we need to wake up every day and say, 'What if it actually happens?' and prepare with that 'What if?'" Johansen said. "They kept the 'What if?' every single day, and that's why they're on the team."
A lot at stake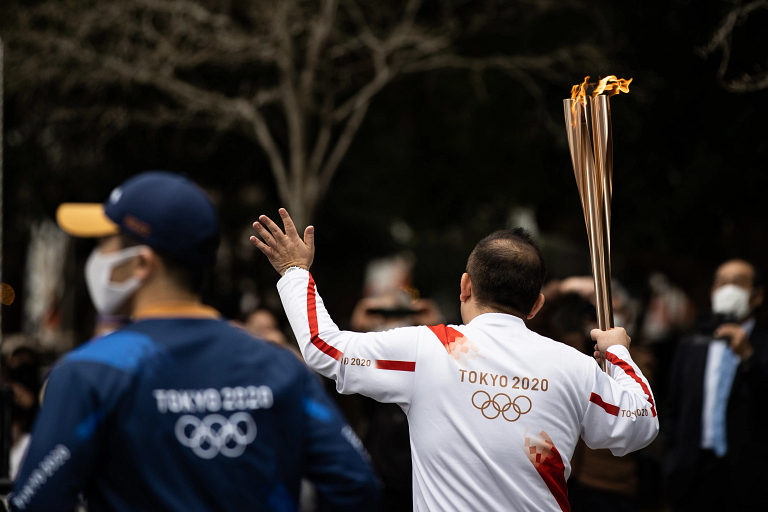 Japan has had great incentive to host the Tokyo Summer Games, and do so in a way that ensures the safety of the athletes and coaches.
Japan has invested over $15 billion in preparation for hosting. Salvaging some of that investment by hosting the games this summer was clearly important to the country, said Nathaniel Grow, an associate professor of business law and ethics at the IU Kelley School of Business.
"In terms of the broader economic impact, the International Olympic Committee had reportedly sold the broadcasting rights for the 2020 games for $1 billion," he said. "In turn, NBC had reportedly anticipated selling roughly $1.2 billion in advertising during its telecast of the games. So the downstream economic impact of a postponement would also have been substantial for a variety of different entities."
The financial impact goes beyond Olympic revenue, said Mansur Khamitov, assistant professor in the Department of Marketing in the Kelley School of Business. In addition to boosting the national economy, the Olympics have an impact on tourism inflow and international goodwill.
"These and other factors certainly contribute to the urge to host the Tokyo Summer Games this year after all," Khamitov said. "Furthermore, this year's Olympics is viewed as a signal that Japan is open for business, so to speak, and that the country is embracing the post-pandemic era and what it has to offer."
To ensure the safety of athletes and coaches, participants must follow strict and detailed protocols. For example, athletes must:
Wear a facemask at all times, except when eating, drinking, training, competing and sleeping.
Avoid physical contact, such as hugs and handshakes.
Maintain 2-meter distance.
Use a specified health reporting app on their smartphones.
Provide proof of negative test results before departing for the games.
Undergo regular COVID-19 screening tests during the games.
Depart within 48 hours of completing competition.
Capobianco said that Team USA officials are requiring athletes to remain in the Olympic Village and leave right after their last competition – meaning they won't get the full Olympic experience.
"I won't be able to go to closing ceremonies or anything like that, but I'm just excited to go and compete and experience it all," Capobianco said.
Looze said that everything the athletes have been through over the past year should have them mentally prepared for the protocols they'll have to follow in Tokyo.
"I like the fact that we're battle-hardened," Looze said.
Read additional stories about the Hoosier athletes competing at the 2020 Tokyo Olympics.