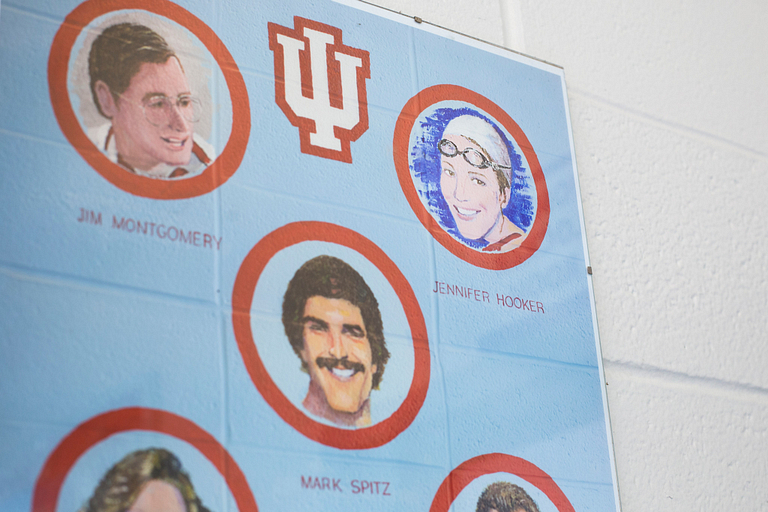 Indiana University has a reputation for certain things: world-class business, medical and music schools, and, of course, championship basketball. However, a tradition of producing Olympic athletes should be included, too.
The modern Olympic Games started in 1896, and IU has had a current or former athlete compete in each version dating back to 1904. Also, IU athletes have earned medalsin each of the Olympics they've participated in except one.
The numbers are impressive, and better than many countries have ever produced. After IU athletes garnered five gold, one silver and two bronze medals at the 2016 Rio Summer Games, IU's overall numbers stand at:
55 gold medals.
17 silver medals.
32 bronze medals.
223 Olympic berths.
25 countries represented.
Those numbers are likely to increase this year. IU has 15 current and former athletes heading to Tokyo for the 2020 Summer Olympics, which were delayed a year because of the COVID-19 pandemic. Among the participants are three who earned medals in Rio: swimmers Lilly King with two golds and Blake Pieroni with one gold, and diver Michael Hixon with one silver. Israel will be represented for the first time by an IU athlete, with Tomer Frankel competing in swimming.
And if there's one thing IU has been known for in the Olympics, it's swimming and diving. The medal count speaks for itself:
38 gold.
11 silver.
24 bronze.
That legacy of success in swimming and diving at the Olympics traces back to the late 1950s with the arrival of James "Doc" Counsilman as IU's swim coach and his hiring of Hobie Billingsley as diving coach. Together they turned IU into a college swimming powerhouse that also churned out Olympic champions. Most notable was Mark Spitz, who won seven gold medals all in world-record time at the 1972 Munich Summer Games.
IU's tradition of success is impossible to ignore for anyone who swims or dives in the Counsilman Billingsley Aquatics Center. A white Olympic banner hangs over the swimming lanes, and enormous black-and-white banners of Hoosier Olympians hang on the walls. Also on the walls are the years of Big Ten and national championships, and top times for events.
"I call it the wall of gods," Hixon said before the 2016 Summer Games.
Marwan Elkamash, an IU alumnus who will represent Egypt for the second-consecutive Olympics, said that being surrounded by world-class athletes as teammates has helped him succeed. He also said he's motivated by the reminders on the walls when he gets into the pool to train.
"Just having my name somewhere close on the boards is just a great honor for me," Elkamash said. "It's an inspiration just looking at all those records all over the pool. I look at those, and it inspires me every day for training."
Read additional stories about the Hoosier athletes competing at the 2020 Tokyo Olympics.