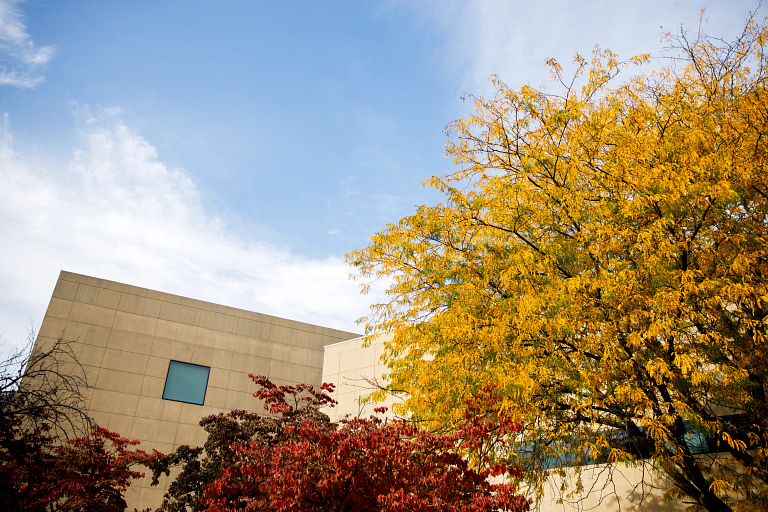 Indiana University campuses are gearing up for a more typical university experience this fall semester. With IU campuses approaching an 85 percent vaccination rate, our campuses have never been safer, even among the changing conditions of the pandemic.
"When it comes to public health emergencies like the COVID-19 pandemic, as the danger decreases – like in a community with a very high vaccination rate – we can begin to rely more on using our own best judgment versus the university instituting widespread policies and precautions," said Dr. Aaron Carroll, chief health officer for Indiana University. "You'll see that this year, we continue to have a number of testing options, vaccines and other resources available to help our campuses stay safe, along with university guidance in areas of higher risk."
Similar to last academic year, a variety of COVID-19 testing options will be available on campus, and contact tracers will work with anyone who tests positive or is identified as a close contact. In addition, many campuses will have COVID-19 vaccines available for anyone not yet fully vaccinated.
COVID-19 testing options
COVID Check testing, called mitigation testing last year, will be required weekly for any student, faculty or staff who is not fully vaccinated. Information on how to schedule the weekly test will be sent to these individuals' IU email addresses each Friday afternoon. The test will be a saliva test, with results provided via email in two to three days.
Symptomatic testing will be available on all campuses for any student, faculty or staff (vaccinated or unvaccinated) with symptoms of COVID-19. To schedule a symptomatic test, individuals begin with IU's symptom checker. After the symptom checker is complete, the person receives an email with a link to schedule a test. All testing locations are outside and drive-up/walk-up to ensure safety. Results are typically available within 24 hours.
Asymptomatic voluntary testing will be open to students, faculty and staff (vaccinated or unvaccinated) who need or want a COVID-19 test and have no symptoms. These are saliva tests, with results available in two to three days.
Contact tracing
IU's team of contact tracers will continue to be in place to guide any student, faculty or staff who tests positive for COVID-19 or who is identified as a close contact. Anyone with a positive COVID-19 test will isolate for 10 days or until symptoms improve. They'll also complete a daily symptom check to ensure their symptoms are not worsening.
For those identified as close contacts, quarantine guidance will vary based on vaccination status. Students, faculty and staff who are fully vaccinated do not need to quarantine, as long as they stay asymptomatic. They should, however, wear a mask in all situations and then get a COVID-19 test three to five days after being exposed. If the test is negative, they can go back to their normal routine and mask wearing.
Close contacts who are not fully vaccinated will need to quarantine for 10 days.
Quarantine and isolation housing will continue to be available for students living in residence halls.
Masks on campus
As announced on Aug. 4, with guidance from the university's medical and public health leaders as well as the Centers for Disease Control and Prevention and Indiana Department of Health, all students, faculty, staff and visitors on all IU campuses are instructed to wear a mask indoors. This change in guidance will allow IU to keep in-person classes, events and activities while also maintaining health and safety.
Continuing to monitor health and safety
IU's medical and public health experts continue to monitor local, national and global conditions as well as recommendations from the CDC and Indiana Department of Health. Carroll said the guidance is likely to change over time based on what's happening in the community.
"When we need to, IU will make announcements, as we did recently by asking everyone to mask up indoors in public spaces around others," he said. "If people fail to be safe enough, or the danger and uncertainty are just too great to rely on individual decisions, then IU must act. We as individuals, however, are also going to have to become more comfortable determining our own personal risk in smaller settings and making decisions on our own."
Additional information and frequently asked questions on IU's COVID-19 response continue to be available at iu.edu/covid.