BLOOMINGTON, Ind. – The Indiana University community is mourning the passing of trustee Melanie S. Walker, who was appointed to the IU Board of Trustees by then-Gov. Mike Pence in 2016.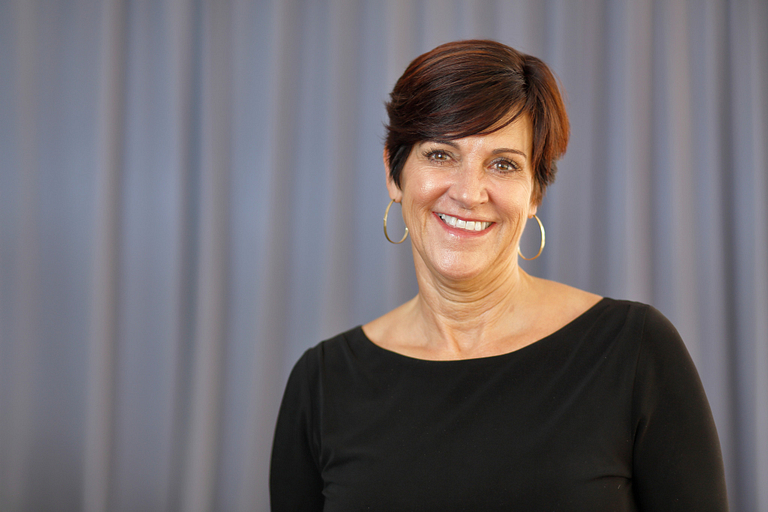 Among her many professional and civic roles, Walker was an active member of the boards for the Indiana Economic Development Corp., the IU Credit Union, the Indiana Chamber of Commerce and Susie's Place Child Advocacy Center. She was also president of the board of the Japan-America Society of Indiana, president of the American Heart Association Executive Leadership Team, member of the State of Indiana Workforce Innovation Council, speaker and member of the SelectUSA Investment Summit in the U.S. Department of Commerce and state of Indiana delegate to the White House Conference on Small Business.
"So many are fighting back tears today with the sad news of Melanie Walker's passing," Indiana Gov. Eric Holcomb said. "Melanie will forever be so many things to many people around the world. Her combination of a zest for life, love for family, friends and Indiana University, and her globally inclusive work ethic are characteristics I hope every young Hoosier can grow up to embody. I will miss learning from her, especially how to attach action to empathy and always with a servant's heart. Janet and I are praying comfort and strength will surround the Walker family as this bright light of life finds a forever home in heaven."
During her tenure on the IU Board of Trustees, she was involved in numerous organizations at the university including the Dean's Council for the O'Neill School of Public and Environmental Affairs, the Manufacturing and Public Policy Steering Committee, and the Steering Committee of the IU Women's Philanthropy Council.
"All of us in the Indiana University community are heartbroken by the passing of trustee Melanie Walker. We extend our greatest sympathies to her family and many friends during this difficult time," IU President Pamela Whitten said. "Her dedication and service to this university, the community and the state went far beyond her role as a trustee. We will forever be grateful for her leadership, friendship and commitment to IU."
"On behalf of the Indiana University Board of Trustees and the IU community, I would like to express my deepest sympathies to Melanie's family," said Michael J. Mirro, chair of the IU Board of Trustees. "She was highly regarded as a colleague on the board, and her wise counsel throughout the COVID-19 pandemic, her service as chair of the Finance, Audit and Strategic Planning Committee, and her leadership of the yearlong presidential search were greatly valued. She will truly be missed."
Walker was born in Ithaca, New York, on June 17, 1959, and she earned a Bachelor of Science in industrial and labor relations from Cornell University in 1985. She is survived by her daughter, Stormy Walker; grandchild, Cash; sisters, Lisa and Dixie Walker; brother, Nathan Walker; and mother, Ruth Walker. She was preceded in death by her son, Landon Hart, and father, Dick Walker.
Until her passing, Walker was CEO of the North American group of companies of Tsuchiya, a Nagoya, Japan-based company. In 1994, at age 34, she was the first woman named president of Bloomington-based TASUS Corp., which grew to five facilities throughout North America, employing nearly 600, during her tenure. In addition to leading and increasing Tsuchiya's presence in North America, Walker also worked closely with the leadership in Japan in matters of operations of the group's businesses around the globe.