When Indiana University artist and designer Jiangmei Wu started folding origami face masks in early 2020, it was, in her words, a "DIY project" to get better personal protective equipment to her brother in China to help combat COVID-19.
Eighteen months later, Wu has filed a U.S. patent application for her origami mask design, now called "Oricool," with help from the IU Innovation and Commercialization Office.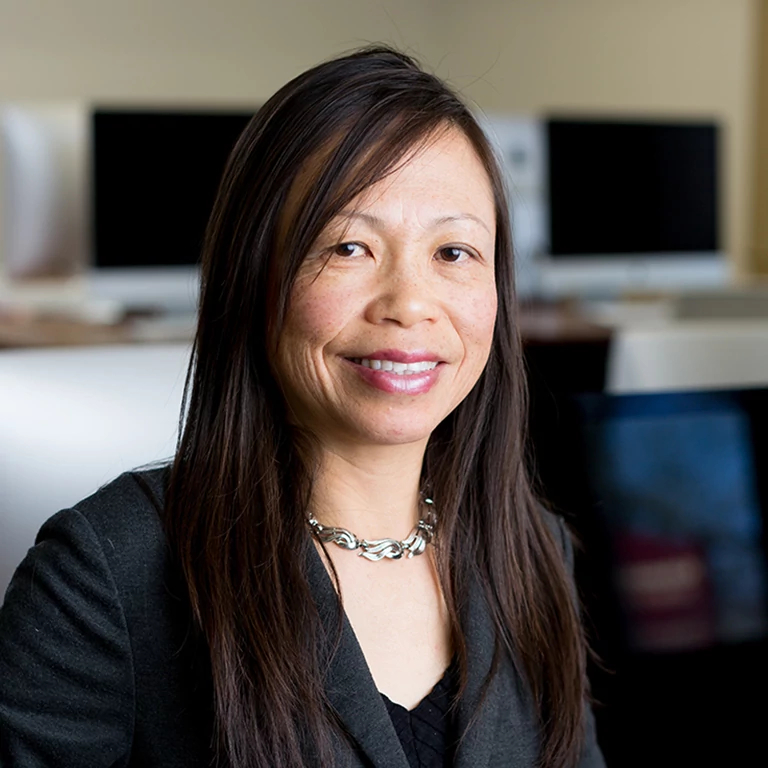 The current iteration of Wu's face mask design can be adjusted to a wearer's face shape using small snaps along the side of the mask. The mask can also be opened to replace the interior filter. The reusable aspect is important, Wu said, because she "sees mask garbage everywhere these days."
A new website, oricool.co, features Wu's new face mask design. An Oricool app is now available from Google Play, with an Apple version coming soon. The apps offer a "virtual try-on" feature, allowing users to find their best mask fit, in anticipation of offering the masks for purchase in the future. Wu worked with IU computer vision expert David Crandall, a professor of computer science in the Luddy School of Informatics, Computing and Engineering, to explore the face landmark measurement technology needed for the app.
"It's been a long process with a lot of changes," said Wu, an associate professor of interior design at the Eskenazi School of Art, Architecture + Design at IU Bloomington. "It has really evolved."
Several key moments spurred that evolution from a basic folded mask using household items such as vacuum filters and staples. Two references to Wu's work in The New York Times in April 2020 catapulted her origami mask into national attention. A short video of Wu folding her early mask drew more than 240,000 views on YouTube.
A connection with an IU alumnus also proved transformative. After learning about Wu's work, Paul Acito – a former 3M and Medtronic marketing executive who holds an MBA from the IU Kelley School of Business – helped Wu work through some of the product commercialization steps needed for her mask prototype.
"What drew me to Jiangmei was her quick effort to apply folding techniques to solve the challenge of the moment, which was face mask supply," Acito said.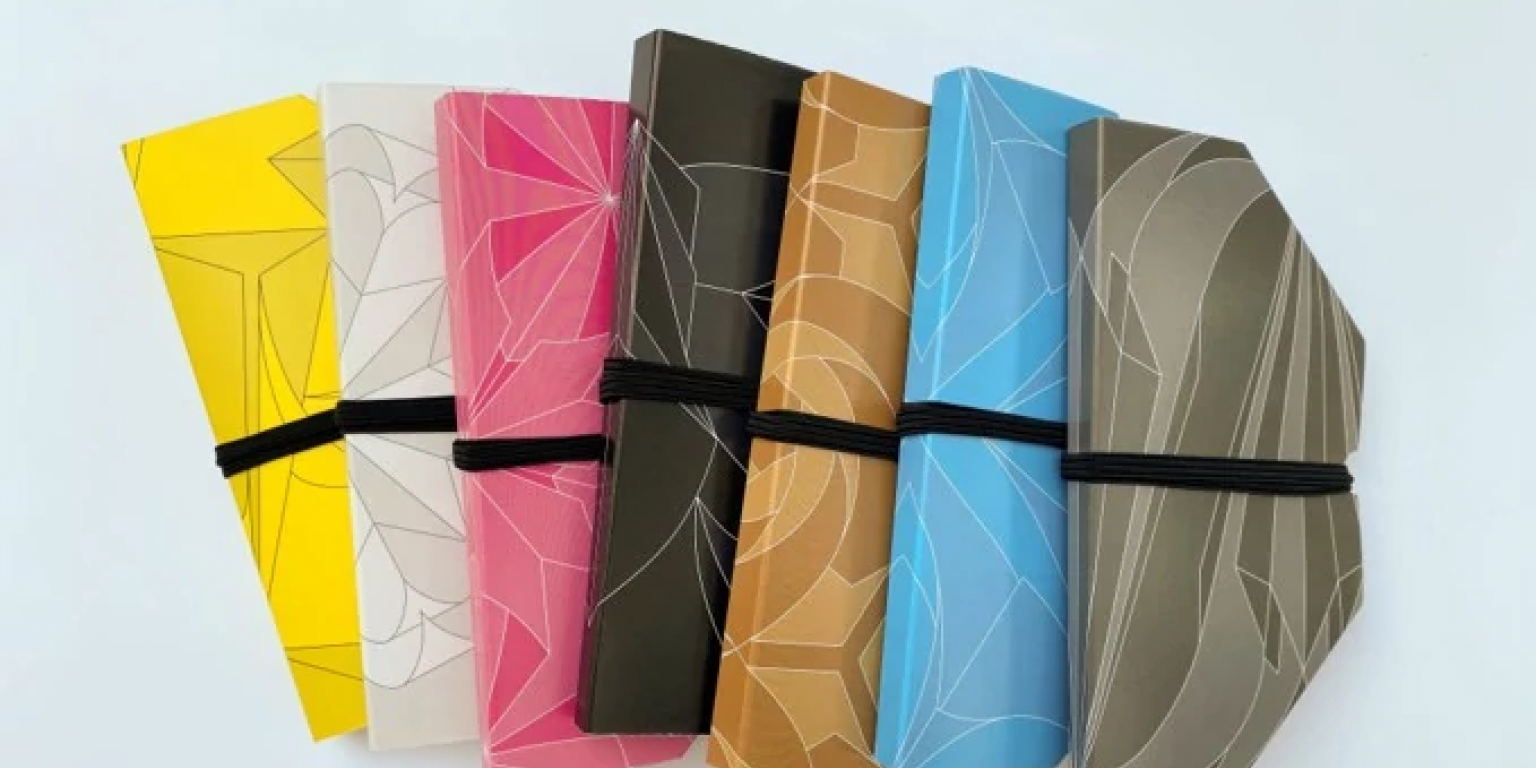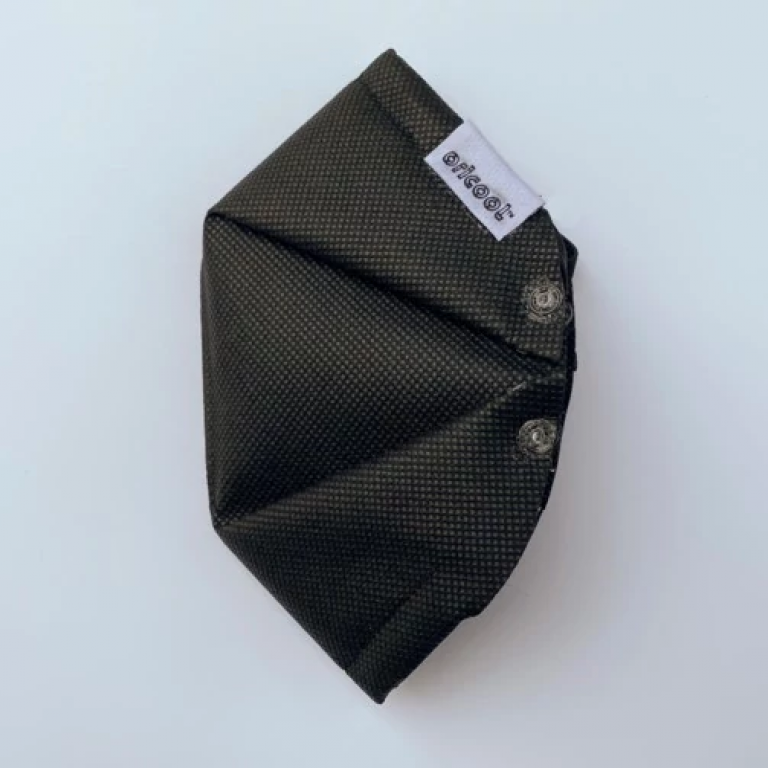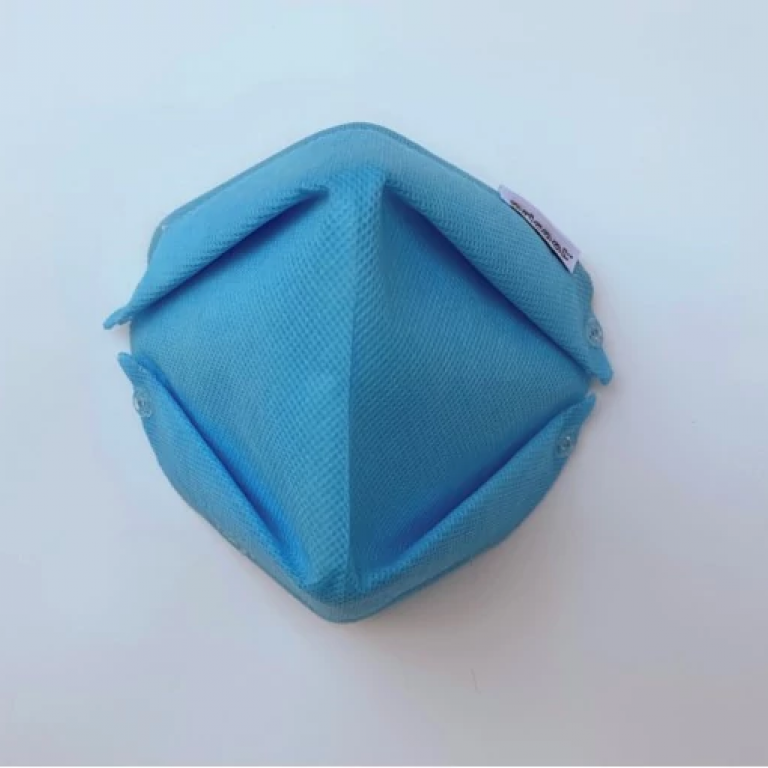 Photos courtesy of Jiangmei Wu
Although Wu and Acito did not know each other, Acito's affiliation with IU as both an alumnus and member of the Kelley School Dean's Advisory Council helped establish a connection.
"We learned a lot from the process," Wu said, "especially about the costs of doing something like this."
A January 2021 National Geographic article featuring Wu's origami face mask also drew wide attention and made Wu aware of other origami artists developing masks. But Wu said that other origami designs she's seen are too intricate to work as regularly worn masks.
"I want to do my part as an artist and designer by pushing this project forward and creating something practical," Wu said. "I want to emphasize using origami folds to create a comfortable, adjustable mask."
Wu's origami mask is currently on display through Nov. 16 as part of an Eskenazi School faculty exhibition at the Grunwald Gallery of Art in Bloomington, which is free and open to the public.
Her mask has also earned a place in an upcoming exhibition, "Design and Healing: Creative Responses to Epidemics," at the Cooper Hewitt design museum in New York City. The December exhibition will feature the work of designers, artists, engineers and others who responded to the COVID-19 pandemic with creative actions.
While Oricool masks are not yet available for sale, Wu is planning for sales via select online and store retailers. She hopes to produce about 1,000 masks to sell commercially through local and national gift shops, such as the Cooper Hewitt museum gift shop, later this year.
For now, though, Wu is back to thinking about how she can help protect her family as COVID-19 variants spread.
"I'm sad that we have to continue wearing masks, but looking to the future, I don't think mask-wearing is going away," Wu said. "My son is going to college this fall, and I told him to wear my masks."
Lauren Bryant is the associate director of research communications in the Office of the Vice Provost for Research.