Alicia Kozma, a noted media industry researcher, has been appointed as the new director of IU Cinema by Indiana University Bloomington Interim Provost John S. Applegate.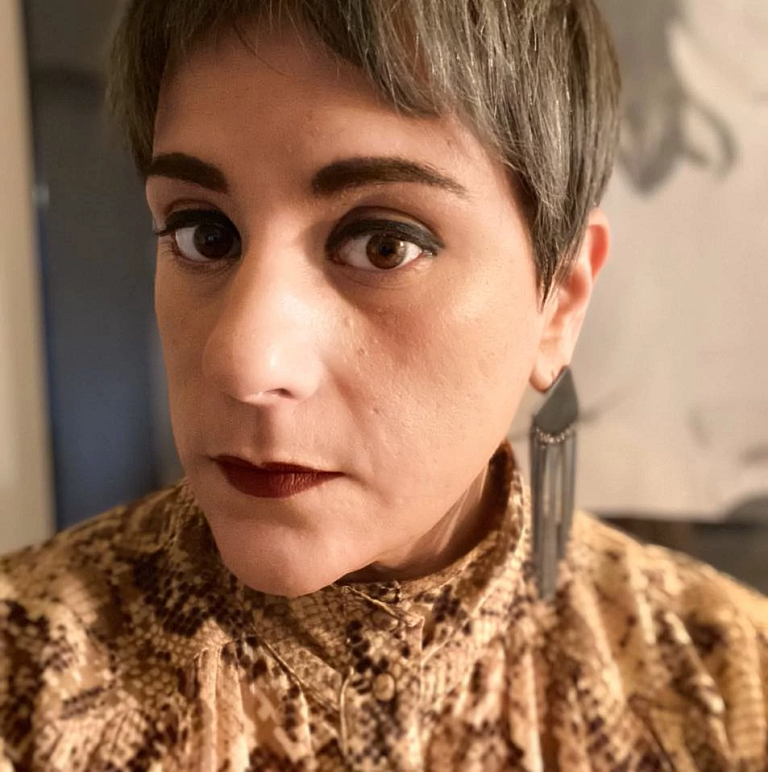 She most recently served as an assistant professor at Washington College in Maryland, where she developed and chaired the institution's first academic program in communication and media studies. Starting Oct. 1, Kozma will oversee programming and operations of IU Cinema's world-class venue and curatorial program.
"Dr. Kozma is an accomplished leader and strategist, and we look forward to seeing how her scholarly and practical expertise shapes our beloved IU Cinema moving forward," Applegate said, adding that IU Cinema regularly partners with IU Bloomington's performing arts departments and remarkable archival collections to present events of both scholarly depth and popular interest. "On our campus, IU Cinema is an important place for connection, where our community gathers to celebrate films from around the world and from across the decades."
Kozma succeeds Brittany Friesner, who has served as interim director since inaugural director Jon Vickers retired in September 2020. Friesner will return to her role as associate director of IU Cinema.
"I am deeply grateful to Brittany for her excellent service to IU Cinema and the campus during a very challenging period for cinemas and the performing arts generally," Applegate said.
IU Cinema led or participated in more than 130 virtual screenings and events during the pandemic. It typically hosts more than 300 events each academic year. 
IU Cinema opened in 1941 as the University Theatre within the then-new Indiana University Auditorium. The space was re-envisioned and reopened as a premier art house cinema in 2011. Industry luminaries who have visited the space include actors Meryl Streep, Kevin Kline, George Takai, Glenn Close and Jonathan Banks, and directors Ava DuVernay, Peter Weir, Boots Riley, Ana Lily Amirpour and Werner Herzog.
Kozma said she and cinema staff look forward to welcoming people back into the space as in-person interactions resume, with screenings of internationally renowned films, festivals, visiting filmmaker lectures, question-and-answer sessions with industry experts, student film screenings and more.
"IU Cinema is a shining example of the type of creative and challenging programming that is unique to independent, art house exhibition," Kozma said. "I am excited to lead the cinema into its future, and to work with its dedicated team – a broad consortium of IU partners and friends of the theater – to grow the organization's role as a campus, community and industry leader."
An educator, writer and researcher who specializes in the everyday work of the media, Kozma earned a doctoral degree in communication and media studies from the Institute of Communication Research at the University of Illinois, Urbana-Champaign. Her work explores the ways in which media industries run, the makeup of industry employees and how the labor of these workers is constructed. She is particularly interested in the conditions surrounding women's labor and in the industrial constraints that lead to inequality in film and television.
Kozma's book "Radical Acts: The Labor of Filmmaking and the Cinema of Stephanie Rothman" is due out from University of Mississippi Press in 2022. She is the co-editor to two collections and has authored several peer-reviewed articles. In addition to her time at Washington College, her more than 14 years of pedagogical experience include teaching at Rutgers-Newark University, Hunter College and University of Illinois. She has delivered a vast range of conference presentations, invited presentations and guest lectures. Kozma also brings with her more than 12 years of non-profit development and leadership experience.
Arts Consulting Group assisted with the search for the new director.
Jennifer Piurek is director of communications and special projects in the Office of the Provost.