IU Cinema has an idea that really scores: showing five films at Memorial Stadium – home of the Hoosiers football team – as part of its fall semester programming.
The IU Cinema Under the Stars series allows viewers a unique cinematic setting and will feature films for movie lovers of all ages, including:
"Watching a film on the field or in the stands at Memorial Stadium is a movie-going experience we hope many will not soon forget," IU Cinema Interim Director Brittany D. Friesner said. "We are ecstatic to be able to engage our campus and community in these truly special programs this fall."
The screening of the 1996 live-action "101 Dalmatians" ties in with the "Art of Character" exhibit of actress Glenn Close's costume collection from her films. The costumes, which Close donated to the Eskenazi School of Art, Architecture + Design's Elizabeth Sage Historic Costume Collection, are on display at the Eskenazi Museum of Art through Nov. 15. IU Cinema's partnership with the Sage Fashion Collection also includes a Nov. 2 screening of another well-known Close film: "Dangerous Liaisons."
The Sept. 16 screening of "Wall-E" kicks off the latest series in the cinema's longstanding partnership with the College of Arts and Sciences' Themester. The current theme is resilience. Additional films include the documentaries "Gather" and "Je m'appelle humain (Call Me Human)" as virtual screenings Sept. 14 and Dec. 2, respectively, and the feature film "Dark Waters," which screens Oct. 26 at IU Cinema and is scheduled to include a visit by Rob Bilott, the lawyer portrayed in the film by actor Mark Ruffalo.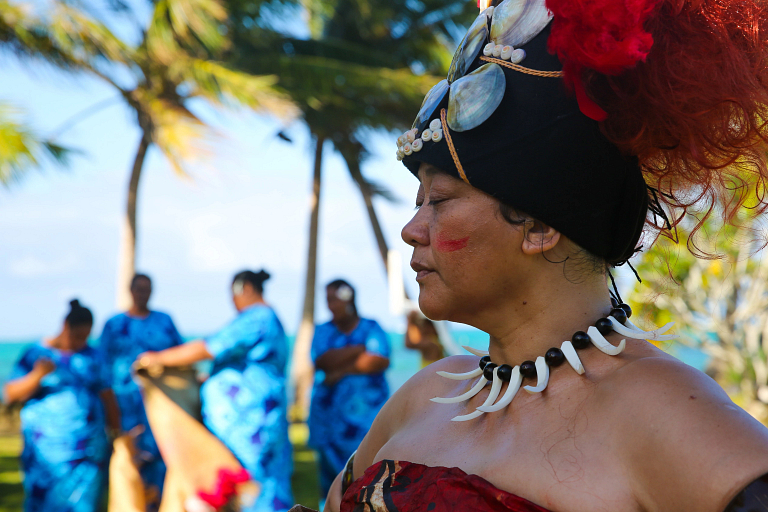 The rest of the fall lineup includes multiple film series and events presented by IU Cinema and additional campus partners:
Art and a Movie, presented in collaboration with the Eskenazi Museum of Art, features screenings of "Capturing Lee Miller" and "The Blood of a Poet" on Sept. 12 at IU Cinema, and "When We Gather" and "When We Gather: Together" on Dec. 7. The latter screening is virtual and will be followed by question-and-answer session with artist Maria Magdalena Compos-Pons.
The Islands of Resilience series sponsored by the Department of Second Language Studies highlights a new wave of indigenous filmmaking about the resilience of traditional societies and environments to global threats to cultural and ecological diversity. A virtual screening is planned for "Tanna" on Sept. 9, and "Vai" will screen Oct. 19 at IU Cinema. Another virtual event, "A Conversation on Islands of Resilience: Voices Making Waves," takes place Oct. 21. It will include a discussion and interactive Q&A with two "Vai" filmmakers, Matasila Freshwater and Marina Alofagia McCartney, and IU doctoral candidate Natasha Saelua.
Science of Human Flourishing: The Lives of Iranian Women Maryam Mirzakhani and Sepideh Hooshyar is a series planned in partnership with the Department of Mathematics. Two films tell the stories of two female scientists from Iran and explain their curiosity about the universe through science and math at a time when personal, scientific and cultural connections between the U.S. and Iran are increasingly restricted. "Sepideh: Reaching for the Stars" is scheduled for Nov. 9 at IU Cinema, and "Secrets of the Surface: The Mathematical Vision of Maryam Mirzakhani" will screen virtually Nov. 18, followed by an interactive Q&A session.
"We are thrilled to be lighting up our big screen once again and partnering with a wide range of campus partners in welcoming audiences back to the cinema, while continuing to offer virtual events to make our programming accessible beyond campus as well," Friesner said.
"Sunday Matinee Classics: A Century of Tierney," originally scheduled for fall 2020, commemorates the 100th birthday of actress Gene Tierney. The series features five films from her career: "The Ghost and Mrs. Muir," "Night and the City," "Heaven Can Wait," "Leave Her to Heaven" and "Laura." The Nov. 14 screening of "Leave Her to Heaven" is presented in partnership with the City Lights Film Series, curated by IU graduate students from the title list in the David S. Bradley Film Collection, held by the Lilly Library.
In December, IU Cinema will debut the inaugural program of the Jon Vickers Pics series, created in honor of the founding IU Cinema director who retired in September 2020. The first screening will be "Irma Vep" on Dec. 9. Vickers will be present for the film introduction.
An upcoming book on the cinema's history, "Indiana University Cinema: The New Model," is scheduled to be released Sept. 7 by IU Press. The book, written by Friesner and Vickers, features 17 exclusive filmmaker interviews, as well as a foreword by philanthropist and IU alumna Jane Jorgensen and an afterword from actor and IU alumnus Jonathan Banks. A book release event will be announced later in the semester.
For additional information on these IU Cinema programs and more, visit the IU Cinema website.