INDIANAPOLIS – Scientists at IUPUI, the Indiana University School of Medicine and two other U.S. universities, along with industrial partners, will explore the use of insects as food and feed in agriculture as a response to overpopulation, climate change and a shrinking food supply.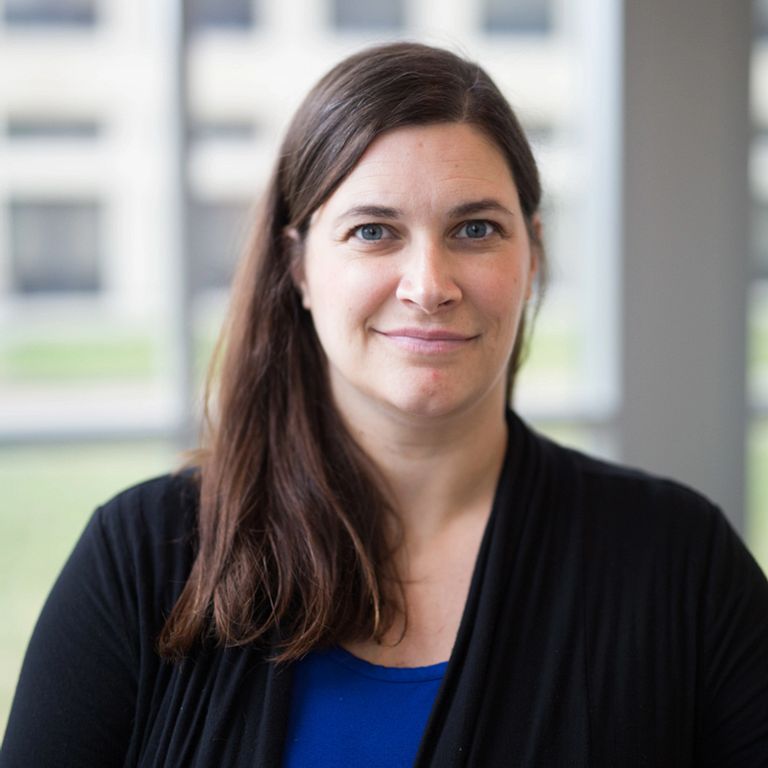 The Center for Environmental Sustainability Through Insect Farming, established under a newly awarded $2.2 million grant from the National Science Foundation, is a collaboration between the School of Science at IUPUI, Texas A&M AgriLife Research and Mississippi State University. The lead researchers at IUPUI are Christine Picard, an associate professor at the School of Science at IUPUI, and Yunlong Liu, a professor of medical and molecular genetics at the IU School of Medicine. The other partners are Jeffery Tomberlin and Del Gatlin of Texas A&M AgriLife Research and Heather Jordan and Jonas King of Mississippi State University.
"This center will address a pressing need for alternative protein sources that are environmentally sustainable," Picard said. "Our mission is to address the key research needs of industry using our expertise, and to work collaboratively toward shared goals of growth of this unique industry."
The center will also partner with over 30 companies in the U.S. and abroad, including major food suppliers such as Mars and Tyson Foods, as well as insect farming pioneers such as Aspire Food Group, Protix and Beta Hatch Inc.
According to the Food and Agriculture Organization of the United Nations, it's estimated that traditional agriculture will fall about 40 percent short of the world's needed food supply by 2050. The leaders of the Center for Environmental Sustainability Through Insect Farming say that insect farming can provide a practical, economical and sustainable path for producing high-value protein and reducing agricultural waste – addressing issues related to climate change, environmental sustainability, socio-economic development and agriculture.
For example, Picard said, insects' ability to convert agricultural byproducts into protein has the potential to reduce or eliminate organic waste in farming.
These insect proteins are also suitable for use as feed for animals such as fish, poultry and swine – as well as for use in food products for consumption by pets and people, she said. Already, the U.S., European Union and others have some approval for the use of certain insect proteins in food, such as the black soldier fly for animals, and crickets and mealworms for people.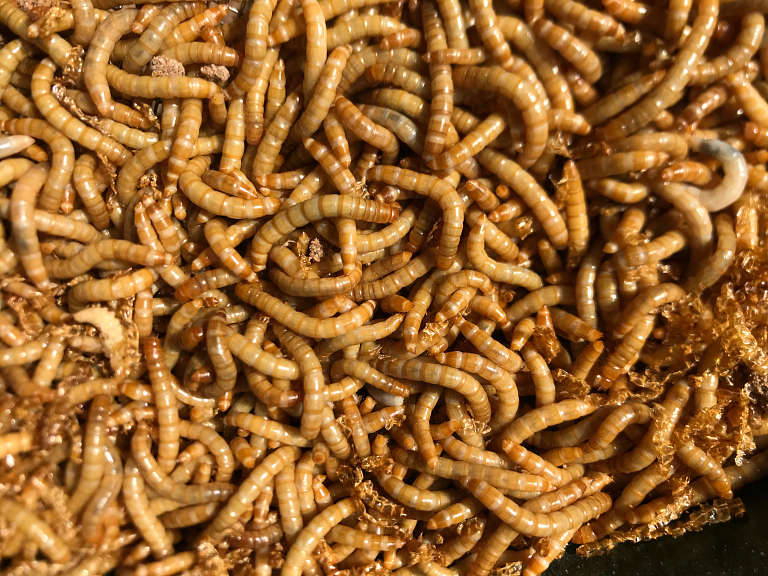 "These insects represent a circular economy," Picard said. "Their use in agriculture will limit our impacts on the environment – with less land or water needed for production and reduced greenhouse gas emissions – as well as potentially reduce, or even eliminate, the demand for fishmeal and other agricultural products used in aquaculture and protein production. The results will help protect our oceans, and improve our land and air quality."
Each university participant in the center will contribute its unique expertise to address issues that currently hamper the expansion and evolution of insects as food and feed, while also engaging professional, regulatory and governmental bodies to enhance public understanding and adoption. The members will also conduct laboratory- and field-based experiments in chemistry, engineering, food nutrition, genomics, microbiology, physiology and vertebrate biology, using cutting-edge technologies.
IUPUI will focus on genetic aspects of insects as food and feed, building in part upon Picard's earlier research using genetic analysis to show the potential of the mealworm species Tenebrio molitor as a strong alternate source of protein for animals and humans.
Texas A&M AgriLife Research and Mississippi State University will target optimization and quality assurance matters related to microbiology, respectively.
Through this research, the center's leaders will ultimately advance new knowledge and technologies to fill critical scientific and industrial gaps related to the use of insects for food and feed, resulting in the acceleration of insect farming in livestock and aquaculture, as well as human consumption.
Texas A&M AgriLife Research is the agricultural and life sciences research agency of the state of Texas, and a part of the Texas A&M University System.
What they're saying:
"The truth is our planet's resources are maxing out, land and water availability are at capacity – with uses ranging from agriculture to urban sprawl and housing – and changing climates continue to threaten existing agriculture. Insect farming has the potential to release the pressure across the globe on our increasing agro-industrial systems." – Jeffery Tomberlin, Texas A&M AgriLife Research
"Insects are one of nature's recyclers. We can harness this power in insects, together with friendly microbes, to turn food waste and other types of organic waste into an economic opportunity. This will not only provide a sustainable solution for food security and waste management but also stimulate bioeconomy and aid in rural economic development. It's a win-win-win." – Heather Jordan, Mississippi State University
IU Research
IU's world-class researchers have driven innovation and creative initiatives that matter for 200 years. From curing testicular cancer to collaborating with NASA to search for life on Mars, IU has earned its reputation as a world-class research institution. Supported by $854 million last year from federal, foundation, and other external support, IU researchers are building collaborations and uncovering new solutions that improve lives in Indiana and around the globe.