BLOOMINGTON, Ind. – The Fibers and Additive Manufacturing Enabled Systems Laboratory at the Indiana University Luddy School of Informatics, Computing and Engineering has entered into a master research agreement with global medical technology company Cook Medical to explore the use of smart fibers for continuous real-time monitoring of patients' well-being in medical procedures involving Cook devices.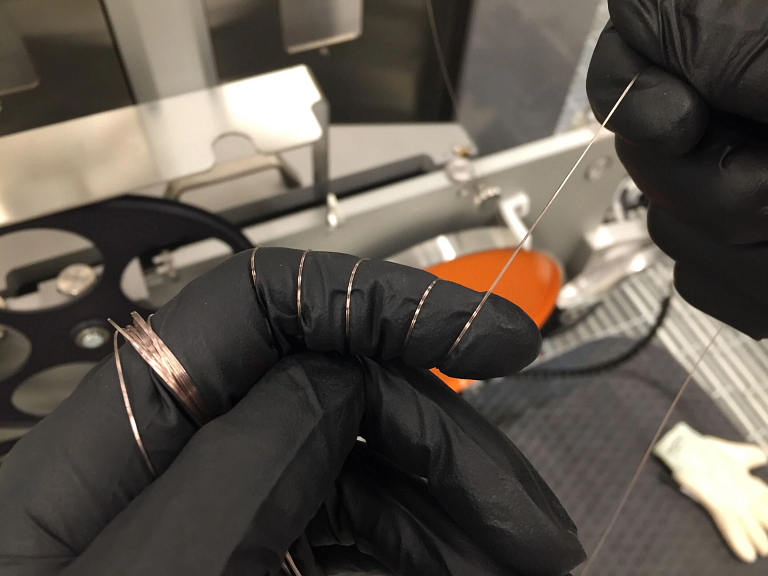 The agreement, the first of its kind between IU and Bloomington-based Cook Medical, aims to develop a smart-fiber platform that can deliver sensors for efficient monitoring of physiological parameters during interventional procedures and solve the technical challenges of incorporating smart fibers into Cook products, such as catheters and endoscopes. Data provided by the sensors helps medical personnel provide better patient care and also will aid in the development of better medical devices.
"There are many challenges in using sensors in minimally invasive devices," said Alexander Gumennik, an assistant professor of intelligent systems engineering at the Luddy School and director of the FAMES Lab. "This partnership will allow us to leverage our core smart fiber technology and key products in Cook's portfolio to create solutions to these challenges, such as sensor function, incorporation and signal processing, and connection to appropriate monitors for the use of medical doctors.
"We think that fiber sensors are natural candidates for providing such functionality to some of Cook's products, such as catheters and endoscopes, due to a similar footprint; they're long and thin, flexible, stretchable and biocompatible. Fiber sensors will help monitor the patient's physiological well-being in real-time.
"This master agreement is not just beneficial for FAMES Lab but also sets a framework for any future collaborations between research labs in Bloomington and Cook."
The core technology of the FAMES Lab is the Very Large-Scale Integration for Fibers, which is a combination of material-processing techniques that allows for the embedding of integrated micro- or nano-sensors in a fiber, and distributed along its length. Measuring health parameters in multiple locations along the catheter or endoscope rather than in just one spot at its end provides more complete information about a patient's well-being.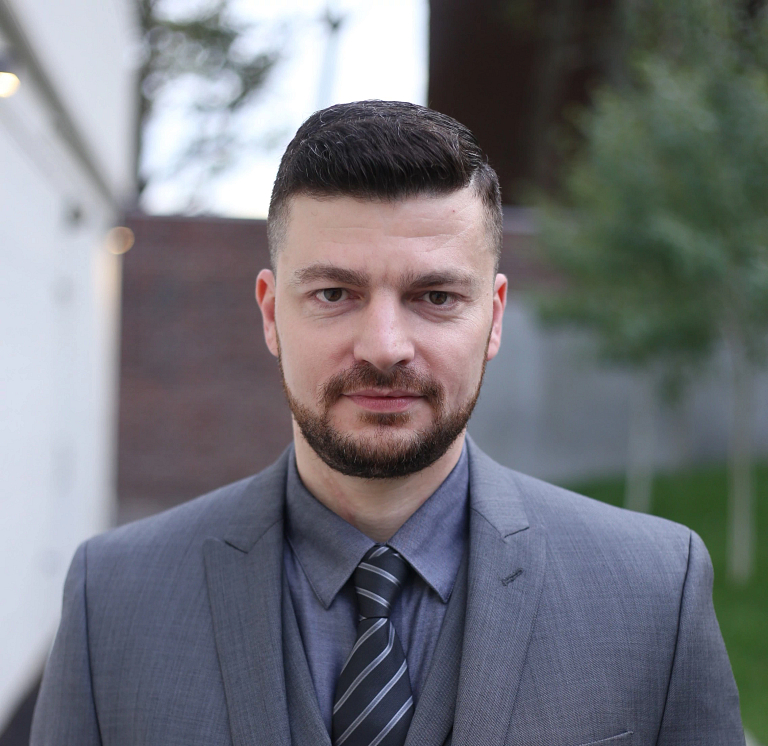 "This agreement will lay the basis for a longer-term collaboration between FAMES Lab and Cook Medical, which will involve branching out into additional products and sensing schemes, as well as setting the groundwork for an educational component: an internship program for undergraduate and graduate students at Cook," Gumennik said. "Students who will work at FAMES Lab on Cook-inspired projects will get exposure to industry-type settings and product development constraints, which will prepare them to be ideal candidates for internships at Cook research centers and production facilities."
The 12-month project has a budget of nearly $350,000.
"Cook Medical is focused on improving patient care," said Sean Chambers, director of Cook Medical's New Ventures Corporate Research Program. "Adding sensors to minimally invasive devices and implants will provide data to clinicians to not only improve care but potentially help our engineers improve device safety and performance in future products. Cook is excited to work with Dr. Gumennik and the IU FAMES lab to tackle the technical challenges in applying this technology to medical devices."