Award-winning actress Glenn Close said she was flooded with memories as she walked through an exhibition at the Indiana University Sidney and Lois Eskenazi Museum of Art showcasing costumes from some of her most notable roles.
"The Art of the Character" features just a small portion of the extensive costume collection Close donated to IU. She visited the exhibition for the first time during a trip to the IU Bloomington campus Oct. 21.
"Hopefully (the costumes) will be here as a resource for many, many years to come," Close said. "And it's a living collection in that I'm still working, and whatever job I have, even if it's an old baggy T-shirt and jeans from 'Hillbilly Elegy,' there will be a representation of it here at IU."
"The Art of the Character" exhibition runs through Nov. 14.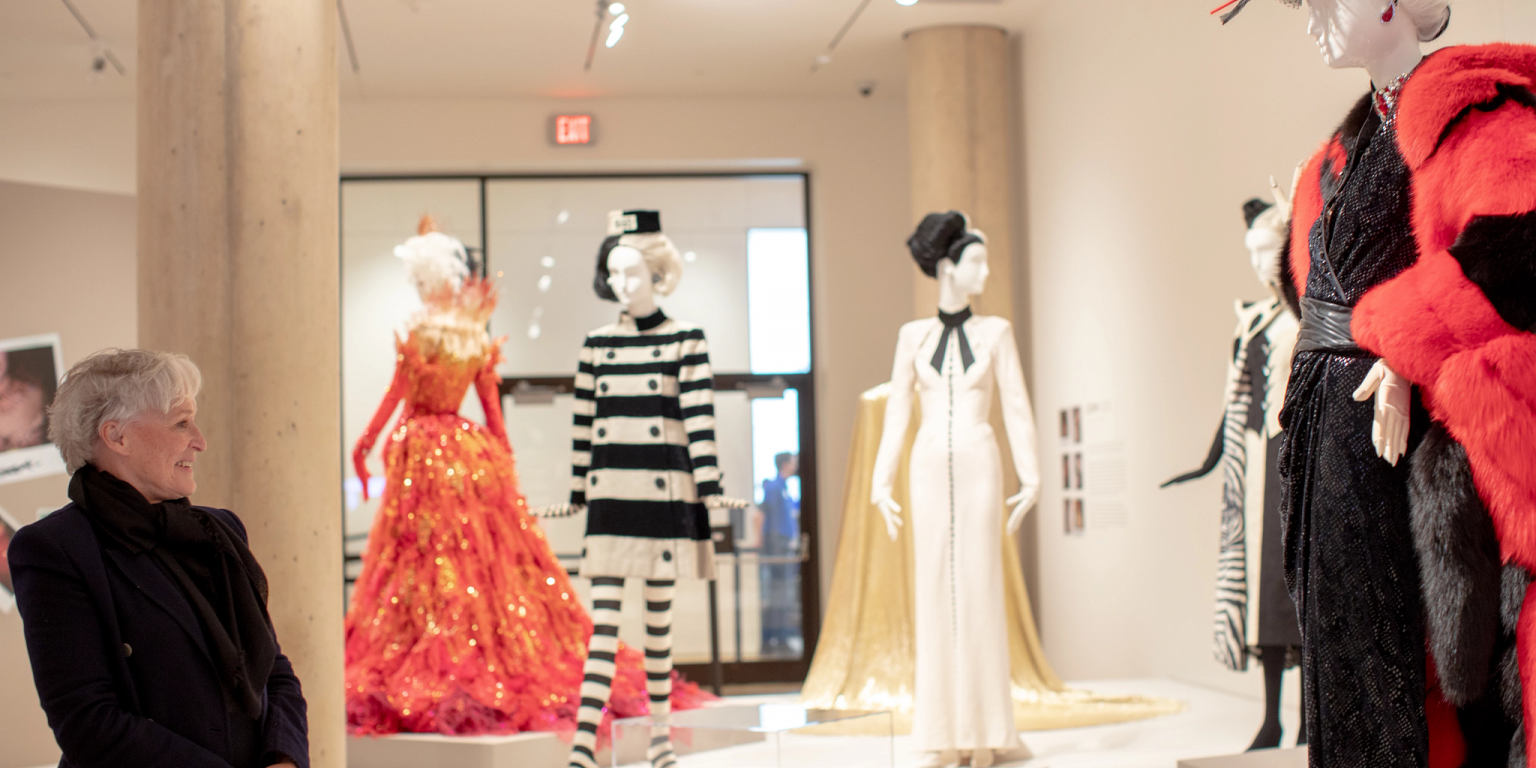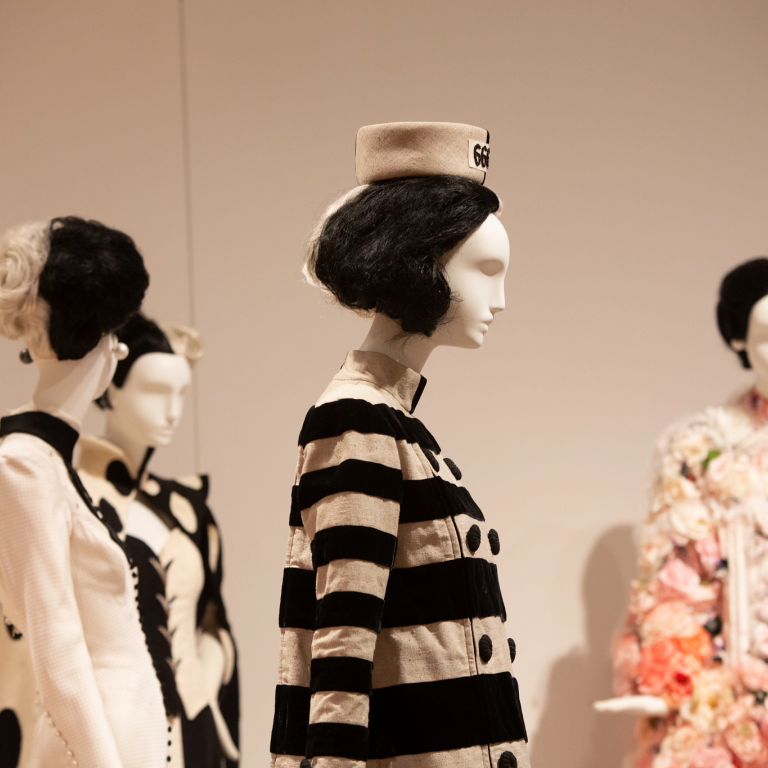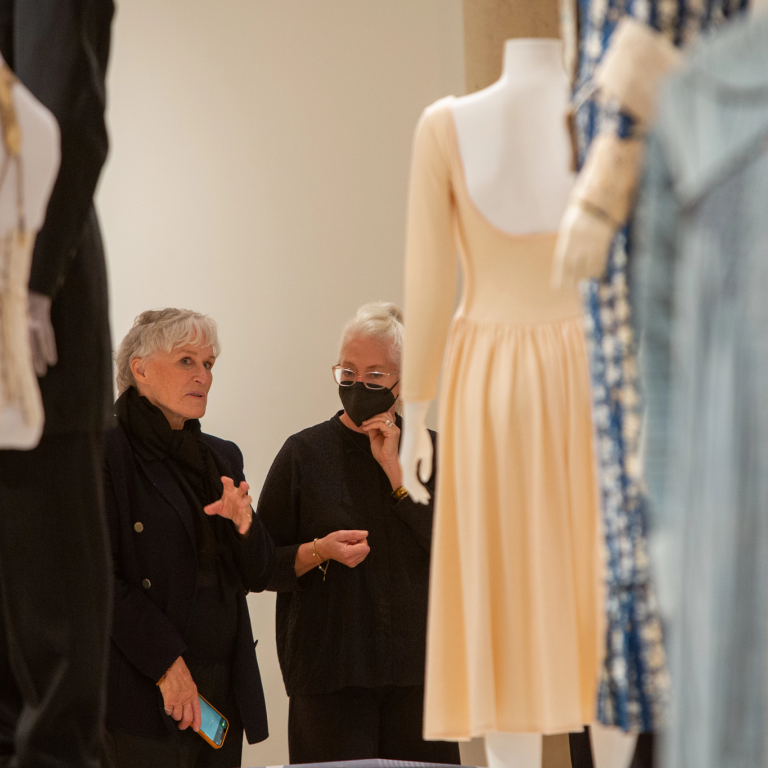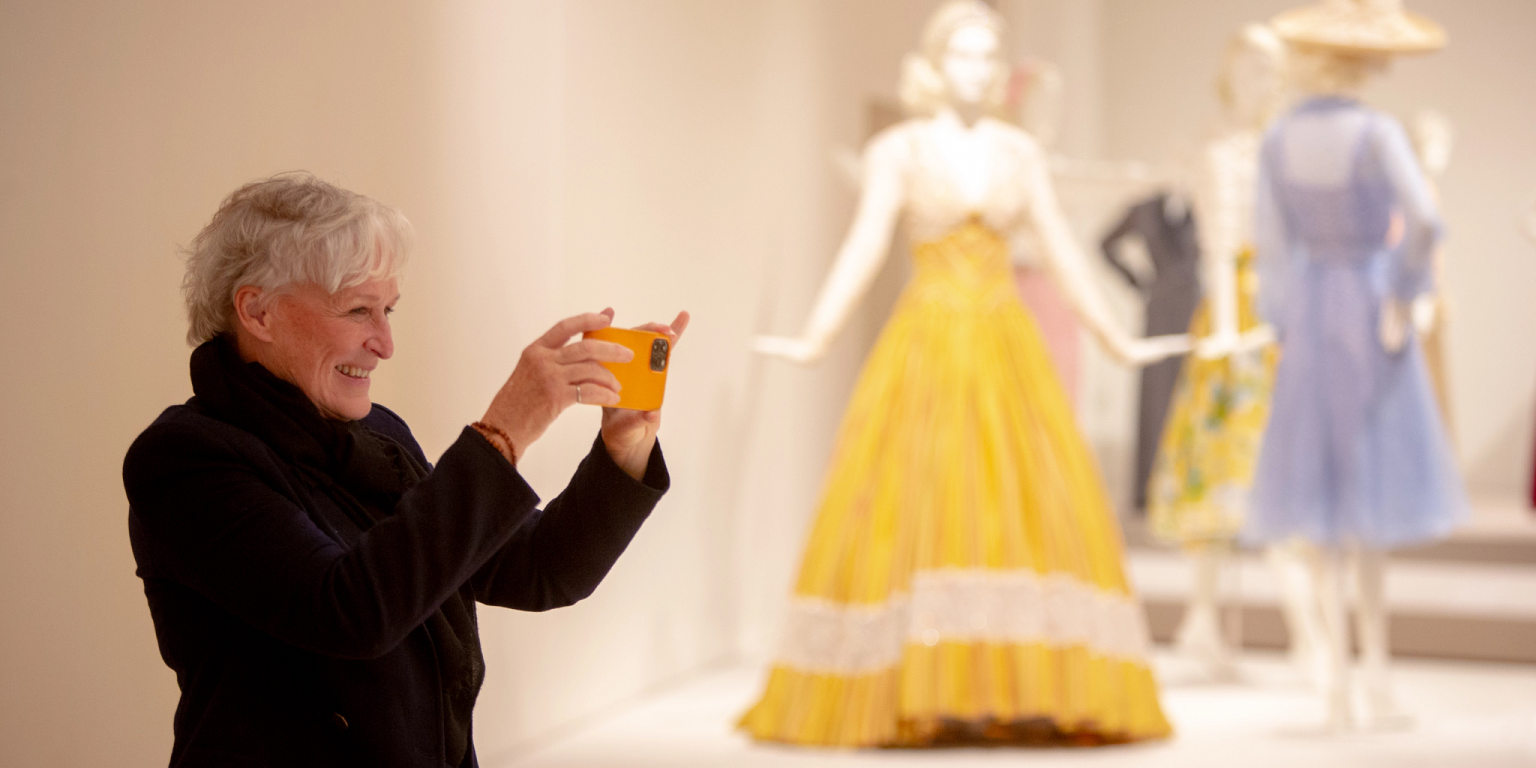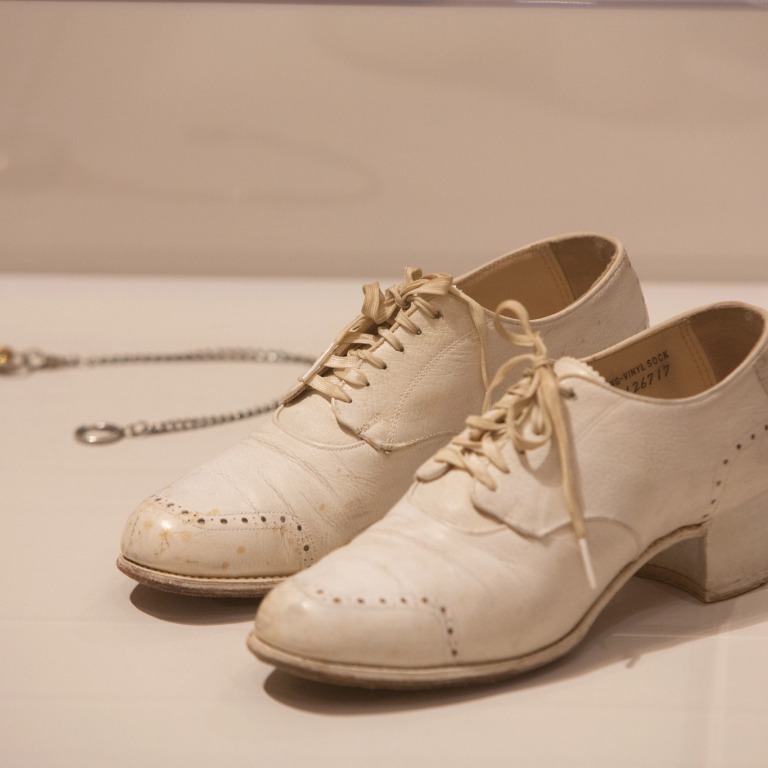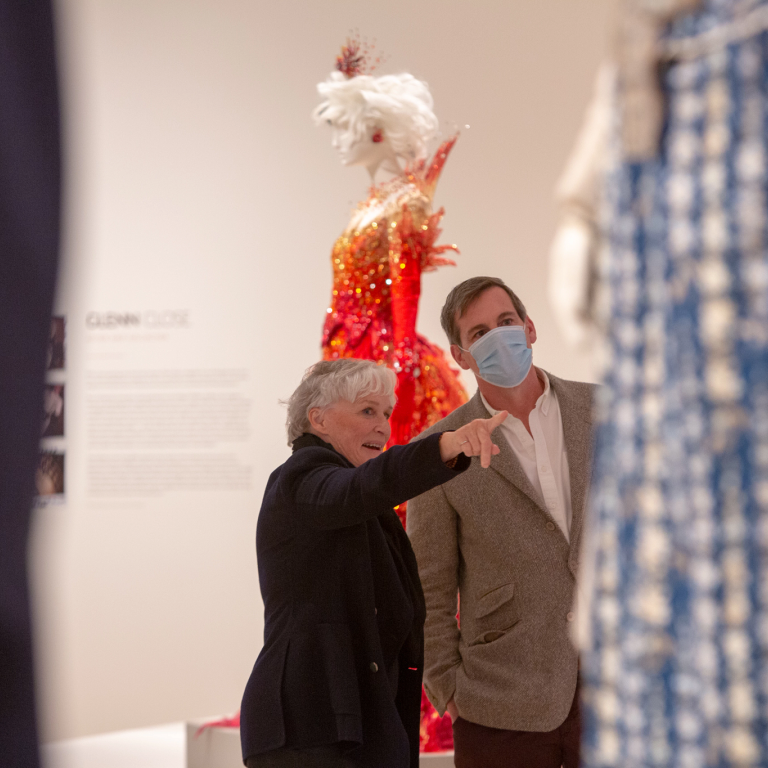 Photos by Chris Meyer, Indiana University