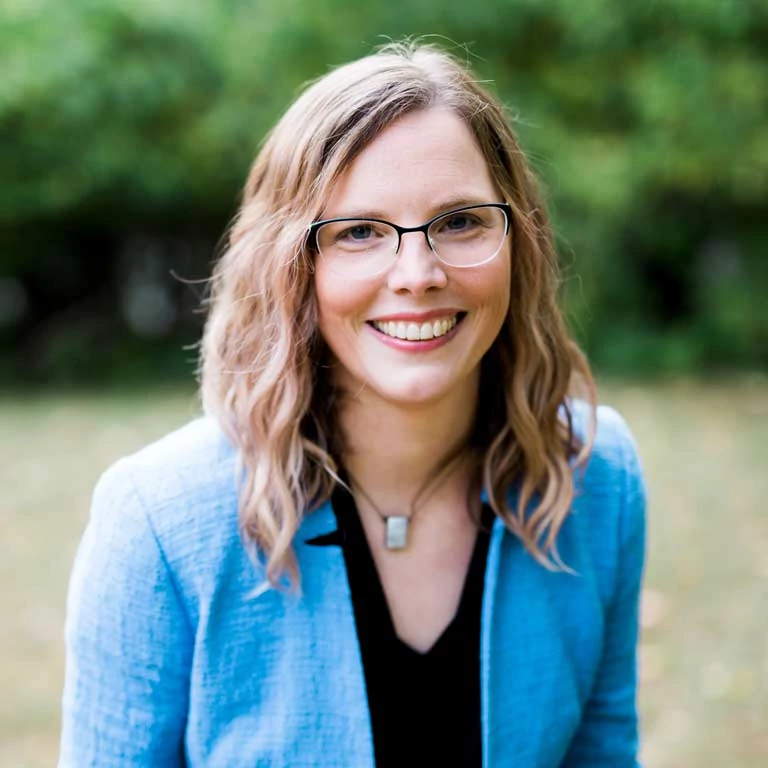 BLOOMINGTON, Ind. – The risk of suicide is an increasing reality for U.S. high school students, and schools need evidence-based guidance to address the risk and help their students confront the issue, according to Indiana University Bloomington social scientist Anna Mueller.
Mueller recently received a $1.24 million grant from the National Institutes of Health to advance her ongoing research on schools and youth suicide. She is currently the Luther Dana Waterman Associate Professor in the IU College of Arts and Sciences' Department of Sociology.
Suicide among U.S. young people is a serious problem and growing worse. According to the U.S. Centers for Disease Control and Prevention's National Center for Health Statistics, suicide is the second leading cause of death among adolescents ages 15 to 19. The latest data available show that suicide rates for youth ages 10 to 19 increased 56% between 2007 and 2016. For girls ages 10 to 14, the suicide rate has increased about four-fold in the past 20 years.
"These trends are completely alarming, unprecedented and tragic," Mueller said. "The reality is, suicidal children are showing up in school counselors' offices. Schools have to be prepared; there's no choice."
An educational and medical sociologist, Mueller is working with a team of five IU graduate and undergraduate students to understand school environments and suicide in 12 schools in Colorado, where youth suicide had become a particular problem. Colorado school officials reached out to Mueller for help based on her years-long record of research and writing about youth suicide and suicide clusters.
Her research goal is to provide the schools with sustainable, actionable strategies for suicide prevention, Mueller said, especially because youth suicide is an area where "science has let us down."
"Science doesn't get it right in this case," she said. "What we know about how to prevent suicide in schools is far too limited and far too hard for schools to maintain effectively over time. We need to identify effective ways for schools to prevent suicide and respond to kids in crisis."
Mueller's work is concentrated in two Colorado districts she calls by the pseudonyms Front Range and Western Slopes. While the pandemic set her research back, she and her team have returned to the field.
Mueller has spent many months in Colorado building trust with the community and shaping the research project alongside school leadership and staff to make sure it would meet the schools' needs.
After many private conversations with kids who have survived suicide or supported their friends through an attempt, as well as long hours in school meetings and interviews with school staff and teachers, Mueller has identified some early findings that she'll continue to expand on with the support of the NIH grant.
Mueller said schools, teachers, staff and parents first need to acknowledge that things are really different now for high school students. "Youth are coping with the realities of the 21st century, which include school violence and shootings, climate change and a pandemic, along with rising suicide rates," she said. "These things are really increasing their uncertainty about the future."
Those realities require a different focus within high schools, Mueller said, one that is not strictly academic and is more accepting of diverse trajectories into adulthood and diverse forms of success.
"American schools need to move toward a focus on the whole child, a focus on well-being alongside academics," she said. "And as a country, we need to think through what we demand of schools, recognizing all the non-academic work they are doing and providing them with support, resources and training in mental health."
When it comes to suicide prevention in schools, Mueller said we also need to be pragmatic and think smaller.
"The issue of suicide is outrageously complex," she said, "and because it's so complex, it may be that many small changes will actually do a better job than one big brilliant intervention. We need to think about building redundancies in our mental health safety nets, so that every student can find help when they need it."
Resource scarcity is also very real for schools, Mueller said, so it's important to think not only about what should be done but also what can be done. For example, teachers are often organized into professional learning communities within schools, which may be an ideal place to integrate mental health education, suicide prevention and support into teachers' daily work.
"Overall, schools give me hope that it is possible for us to build better mental health safety nets for students. They have already developed a lot of creative strategies to improve suicide prevention. Some of what we're trying to do is just learn what works from schools, through our community-engaged project, while also identifying gaps that schools haven't recognized yet," she said. "In this day and age, so many kids have lives outside of school that are stacked against them, making sure that their experiences in schools are as positive and supportive as possible is something we can do. It's something I can contribute."