EDITOR'S NOTE: This release was updated on Nov. 23, 2021, to correct where Irihamye was born.
BLOOMINGTON, Ind. – Indiana University senior Elvin N. Irihamye, who has played a key role in published brain research and demonstrated a passion for helping others through nonprofit work and student government roles, is one of 32 U.S. students chosen as a Rhodes Scholar. In October, he will go to the United Kingdom on the renowned scholarship to study at the University of Oxford.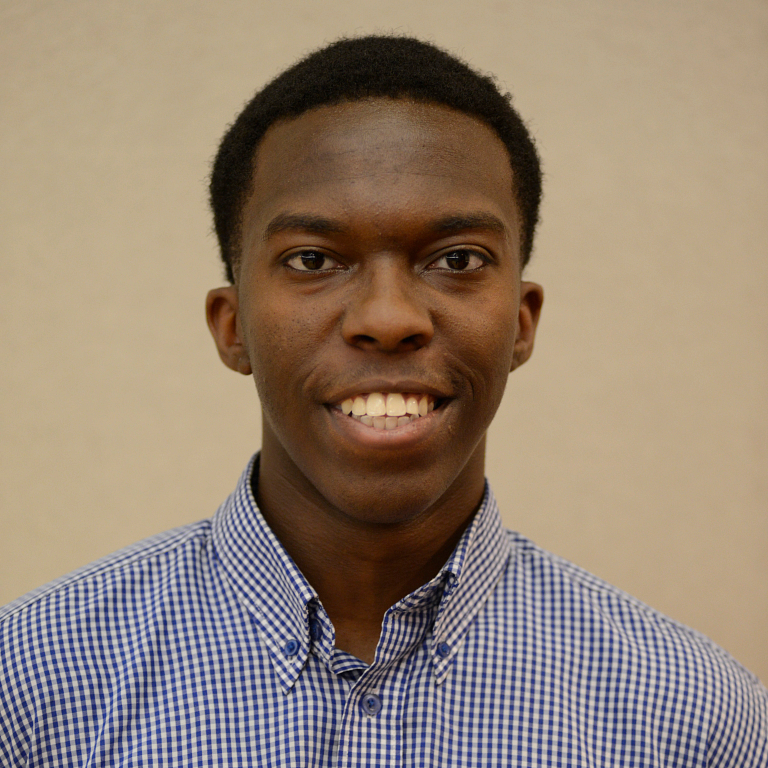 A Herman B Wells Scholar and a neuroscience major, Irihamye is the 19th student in IU history to be named a Rhodes Scholar. He plans to pursue a Master of Science in applied digital health and a Master of Science in global health leadership or a Master of Business Administration at Oxford.
Born in North Carolina and a resident of Sammamish, Washington, Irihamye has a love of natural science and a desire to translate the scientific method into applied purposes. He is a co-author of three scientific papers in peer-reviewed publications relating to cancer chemotherapy treatments. Research on potential therapeutics for auditory-related chemotherapy side effects was published in Neurotoxicity Research. His research also has been published in the journals Nature and Cells.
"Elvin Irihamye is a brilliant scholar with a bright future," Indiana University President Pamela Whitten said. "His service to others through his nonprofit organizations and student government involvement is especially impressive. Indiana University is proud to have him as a student, and we celebrate his tremendous achievement of being named a Rhodes Scholar."
At IU, Irihamye co-founded The Eckford Mentorship Program, a charitable corporation using industry and academic partnerships to strengthen the pipeline of Black, Latinx and Native American talent into the workforce. He also is active with Create Circles, a nonprofit that connects college students with older adults through virtual visits.
He's also advocated for students through his involvement in student government. Irihamye has been a student advisor to the Indiana University president as a member of the Board of Aeons, and to the vice provost for undergraduate education as a member of the student advisory board.
The Rhodes Scholarship is the oldest and most renowned award for international study, created in 1902 by the will of Cecil Rhodes, a British philanthropist. A Rhodes Scholarship provides all expenses for at least two years of study at Oxford. The total value of the scholarship is about $75,000 per year.
Selection for the award is a two-step process. Applicants first must be endorsed by their college or university, then the strongest finalists are chosen for an interview by a selection committee. This year, more than 2,300 students began the application process, and 826 were endorsed by 247 different colleges and universities.
Below is a list of all of IU's Rhodes Scholars.
1905 – Frank R. Aydelotte
1913 – Richard Simpson
1919 – Ernest R. Baltzell
1920 – Ernest K. Lindley
1925 – Philip Blair Rice
1928 – Harlan D. Logan
1953 – Joseph B. Board Jr.
1964 – Stephen K. Smith
1970 – William H. Wolfe
1983 – Barbara J. Toman
1985 – Joel Thomas-Adams
1995 – Zachary J. Ziliak
2001 – Raju Raval
2003 – Kathleen Tran
2010 – Mutsa Mutembwa
2012 – Esther O. Uduehi
2017 – Morgan Mohr
2019 – Jennifer Huang
2022 – Elvin N. Irihamye