The number of people in need of mental health care nationwide is outpacing the services available, but the new IU Regional Academic Health Center could help address the need by placing students from IU Bloomington's Department of Psychological and Brain Sciences in closer proximity to the new IU Health Bloomington facility.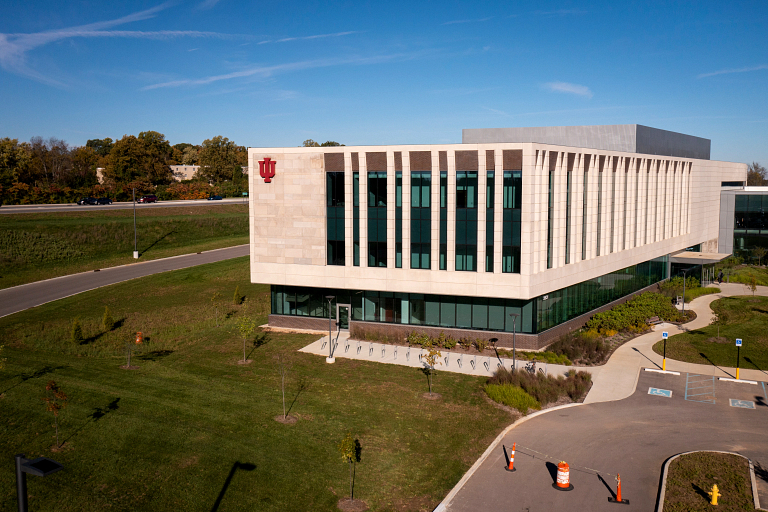 Clinical psychology will have a presence in the new IU Bloomington Health Sciences Building, giving students the ability to work alongside peers and professionals and offer a more holistic approach to health care. The students will offer clinical services in the new facility.
"The medical community is being overwhelmed by mental health problems, so more integrated care is going to be crucial," said Brian D'Onofrio, director of clinical training and the Sharon Stephens Brehm Endowed Professor in the Department of Psychological and Brain Sciences in the College of Arts and Sciences.
IU Bloomington clinical psychology students are already embedded in different IU Health practices, so the new facilities will expand their partnership. In addition to working in close proximity to providers, students will interact with peers studying medicine, nursing, social work, and speech and hearing.
D'Onofrio said a study conducted at an Indianapolis hospital's emergency room illustrates the benefits of this type of interprofessional education and health care approach. Patients who kept returning to the ER for care had more mental health challenges, but some ER staff from other disciplines could not pick up on the problems, including high levels of suicidality. Having clinical psychology students working alongside other medical providers and conducting research can change the approach to care, and vice versa.
"The hope is that we can help influence the Bloomington and surrounding areas and build collaboration," D'Onofrio said. "And it will help us think more carefully about innovative ways of providing mental health services, especially in light of the high demand."
He said students will be able to consider different ways to assess people and provide services that could address current gaps in mental health care. And the increased collaboration the new building fosters won't be limited to immediate care. D'Onofrio said he's excited about the possibilities to facilitate the scientific work of researchers in clinical psychology and from different schools and departments in the Health Sciences Building.
"This sort of organic collaboration drives a lot of discovery," D'Onofrio said. "The ultimate goal is to prevent mental health problems and have fewer people end up in the hospital."