When senior Daisy Trujillo steps to the podium Dec. 18 during Indiana University Bloomington's winter commencement ceremony at Simon Skjodt Assembly Hall, she'll use her role as the student speaker to highlight the resilience and passion of IU students – resilience in enduring the challenges of the COVID-19 pandemic, and the passion to actively voice changes they want to see on campus.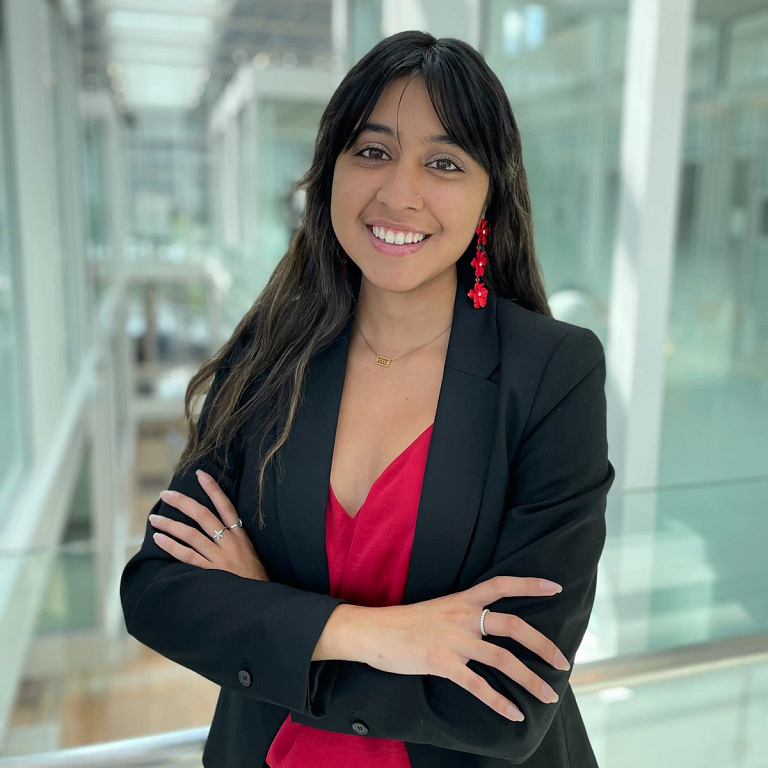 Trujillo has exemplified those qualities herself during her 3 1/2 years at IU, both on and off campus, by supporting underrepresented communities as president of the Indiana University Multicultural Greek Council and helping immigrant victims of human trafficking secure U.S. visas during an internship.
"I'm often trying to advocate for people who look like me, people from underrepresented or marginalized communities," said Trujillo, 21, a first-generation Mexican American from Chicago. "My work with the Multicultural Greek Council to give students a voice translates to me trying to work in immigration law and giving immigrants a voice in their future here."
Trujillo is graduating with a Bachelor of Arts in international law and institutions from the Hamilton Lugar School of Global and International Studies. She was selected as the student speaker through a process that included nominations and interviews.
"We are thrilled to have Daisy discuss her personal journey at our winter commencement ceremony for IU Bloomington," said John Applegate, interim IU Bloomington provost and executive vice president. "Every day, in countless ways, IU Bloomington seeks to be a force for change in the world – we aim to better the lives of people everywhere through research, education and service – and it is heartening and inspiring to see Daisy's ongoing, passionate advocacy and dedication to creating a diverse community of voices on campus and beyond."
She has served as president of the Multicultural Greek Council since January. One of the four Greek councils on campus, the Multicultural Greek Council is an umbrella organization for 11 multicultural fraternities and sororities, including Trujillo's: Sigma Lambda Upsilon/Señoritas Latinas Unidas Sorority Inc.
Multicultural Greek Council organizations tend to be smaller in membership and funding, and do not have the houses that other fraternities and sororities have on campus. Trujillo has focused on increasing the visibility of multicultural Greek organizations because many underrepresented students who come to IU are unaware of the community and resources they afford.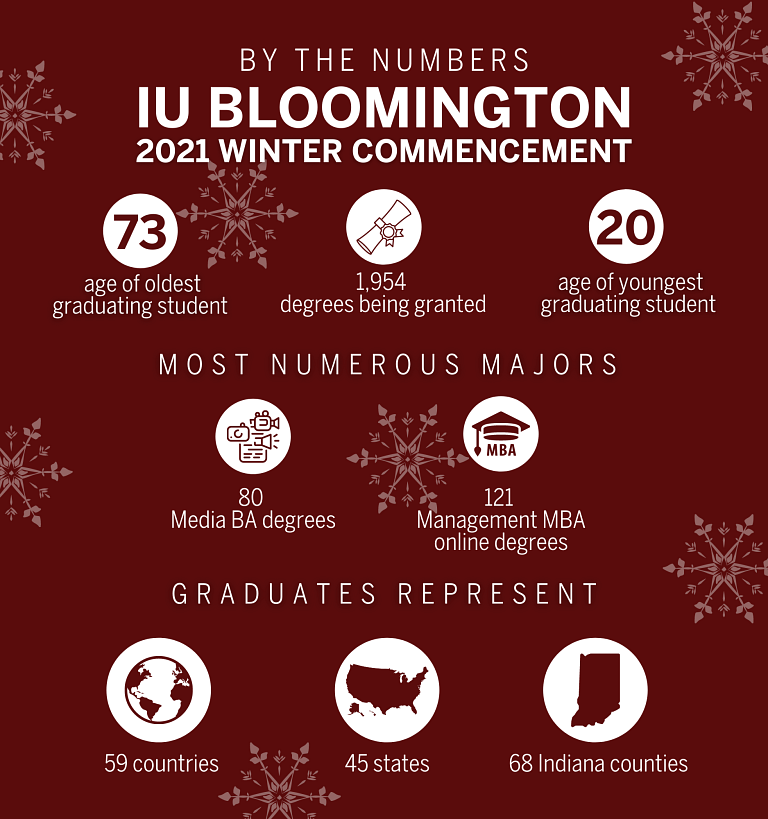 That was Trujillo's initial experience.
"When I was a freshman at IU, I hadn't really found my sense of community coming from a diverse city like Chicago," she said. "I didn't really see myself represented on campus. I didn't know how to find that community.
"Had I known that the Multicultural Greek Council existed, or more multicultural clubs on campus existed, I would have sought out that community sooner. I want to ensure that all students know that they can find their community on campus."
Dave O'Guinn, vice provost for student affairs and dean of students, nominated Trujillo to be the student commencement speaker because she is a leader who fights for students' rights.
"The big thing at IU is how do you take a diverse population and make it a welcoming place?" O'Guinn said. "Daisy is trying to make that easier and positively impact the student experience. She looks out for the people that others do not always look out for."
Trujillo led a conversation with the Office of Sorority and Fraternity Life about ways to improve awareness of the Multicultural Greek Council. Trujillo and her fellow council leaders also have taken on a larger project to establish a dedicated outdoor campus space for the multicultural fraternities and sororities to share and use for programming, such as new-member presentations, social events, fundraisers and performances.
The outdoor space project has gained the support of the Office of Sorority and Fraternity Life and IU Student Government, and has involved discussions with deans in the Division of Student Affairs, faculty and other administrators to identify options.
Karlee Nuttelman, assistant director for wellness and prevention in the Division of Student Affairs, advised Trujillo during her time as president of the Multicultural Greek Council. She said Trujillo was well-prepared, asked great questions and supported all the multicultural organizations.
Another fruit of student advocacy that Trujillo is proud of, and plans to mention in her speech, is that multicultural organizations successfully lobbied for greater representation in IU Student Government. About 30 seats for multicultural organizations were added in the IU Student Congress earlier this year.
Advocacy is in Trujillo's plans for the future. After an internship with a legal firm next semester, she plans to attend law school in the fall of 2022 and focus on immigration law. Trujillo said she took a class on immigration law as a sophomore and fell in love with the topic. In the spring, she was an intern at the National Immigrant Justice Center in Chicago, where she worked directly with immigrants who were victims of human trafficking and were trying to secure visas to the U.S. She listened to their stories and assisted with their applications.
"Hearing how grateful they were for my help, how eager they were to come to the United States, how hopeful they were to have new opportunities away from their dangerous living situation, it made me more driven and more inspired to help them," Trujillo said.
In addition to advocacy, Trujillo has embraced a variety of opportunities at IU. She is a student representative in the provost candidate search, and she has served as a student ambassador in the Hamilton Lugar School, an officer on the Law and Policy Council in the Hutton Honors College and a member of the vice provost for student affairs' cabinet of student leaders. She also studied abroad in Lisbon in the summer of 2019 to immerse herself in the Portuguese language, was a member of the 2021 homecoming court and played for IU's club tennis team as a freshman and sophomore.
"Daisy is just one of the phenomenal, impactful students that IU is going to miss," Nuttelman said.