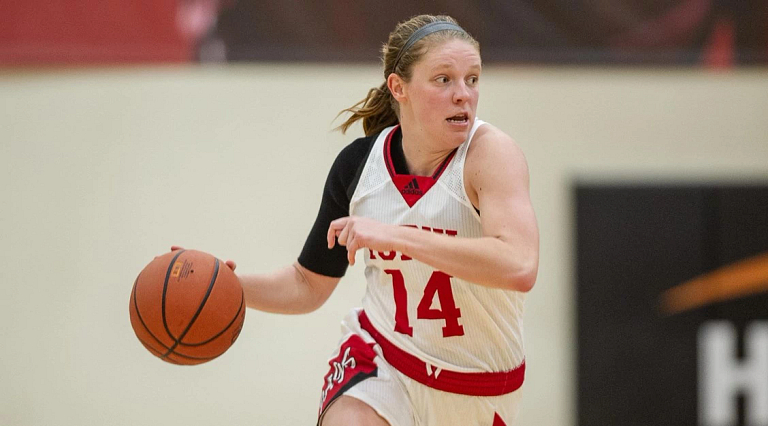 Is this the year IUPUI's women's basketball team returns to the Big Dance? It's been a roller coaster for the Jaguars after COVID-19 canceled the NCAA tournament bid in 2020, and then they lost in the Horizon League Finals last year. Veteran players like guard Rachel McLimore, a redshirt senior, have been part of that journey and are now the leaders stepping up.
"Winning the (Horizon League) tournament was the first year I was eligible to play," McLimore said. "It was so awesome that all of our hard work finally paid off and put IUPUI on the map. It was fun to see all of my teammates and coaches happy too.
The team started off the season with a big matchup, taking its first game to overtime against the University of Michigan, ranked No. 12 in the latest AP polls. McLimore was IUPUI's top scorer, bringing in 21 of the team's 62 points.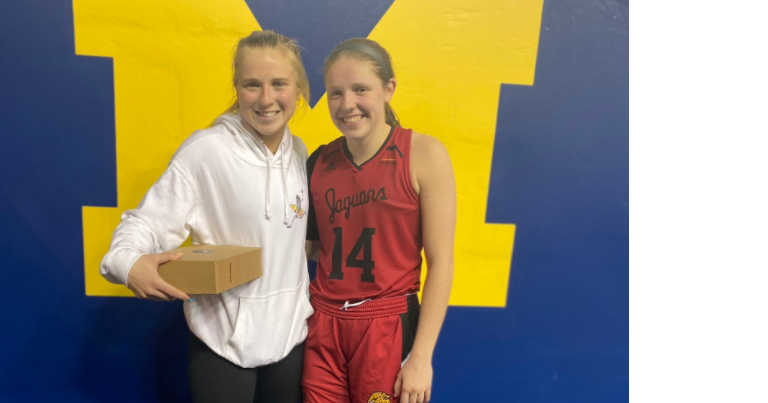 "I feel like we never let the score get to us," she said. "I know at one point we were even down by 13. We were kind of unfazed by that," she said. "We just fought our way back in. I think our toughness really kept us in it."
The matchup was also special for McLimore because she was playing her former teammate from Zionsville High School, Maddie Nolan.
"It was really cool playing Maddie," McLimore said. "We had some of our family and friends at the game too. We were guarding each other the whole game, of course."
As a native Hoosier, McLimore grew up with basketball and started playing young.
"My grandpa, when we were little, told my parents that 'Women's basketball is a good sport. Have you ever thought about that for them?' So, I started playing when I was 4 and have loved it ever since," she said.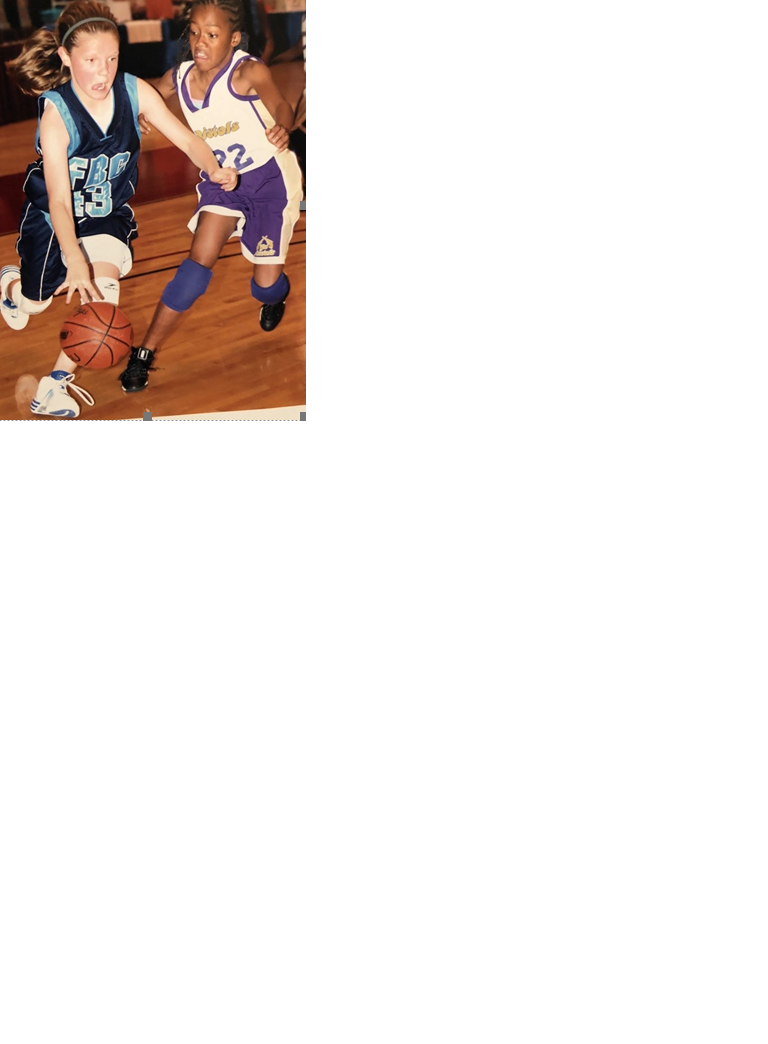 Now, as a Division I student-athlete, McLimore is busy on the court and in the classroom. She is majoring in health science and is in the pre-physical therapy program in the School of Health and Human Sciences. When she has some time for herself, she likes to hang out with her teammates for a movie night or to make a Starbucks run.
"We're so close; all of my teammates are my best friends," McLimore said. "We have been through a lot together."
The challenges continued this season with another setback from COVID-19. After their first win against Bowling Green, the Jaguars had to forfeit two league games due to multiple players testing positive for the virus.
They have picked up where they left off with a big win against Butler, 80-47. Head coach Austin Parkinson said he's hopeful this season and is proud to have veterans like McLimore, Macee Williams, Destiny Perkins and others leading the charge.
"As a coach, it makes your job a lot easier when the players have good character and want to constantly get better, which this group does," Parkinson said. "Rachel is one of the toughest matchups in our league for opponents because of her ability to attack off the dribble, create opportunities for others and shoot from outside. We think this team can be a lot of fun to watch if we can stay healthy."
The Jaguars' next home game is set for Wednesday, Dec. 8, against Ball State. Students get in free with a valid Crimson Card.