INDIANAPOLIS, Ind. – Three certificate programs offered by the IU School of Informatics and Computing at IUPUI are now part of the state's jobs initiative to help people gain and improve skills that are needed in the workforce.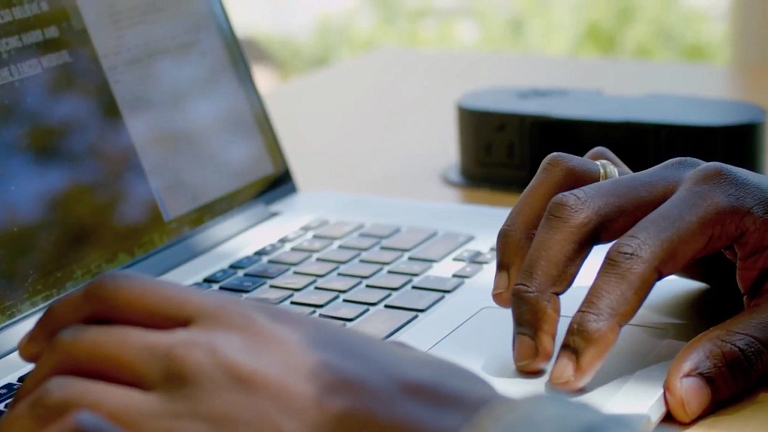 The certifications added to the Next Level Jobs initiative are medical coding, multi-device development and applied information science/data studies. They will be offered as part of the initiative in the spring semester.
Next Level Jobs provides Indiana residents with free training for skills that are needed for in-demand, high-paying jobs in growing industries.
"Informatics is now a fast-emerging discipline, encompassing many high-demand career paths in virtually every industry that uses technology and data to make lives better," said Mathew J. Palakal, senior executive associate dean of the School of Informatics and Computing. "All three of these School of Informatics and Computing certificate programs are part of the growing field of informatics, and we are pleased that they will help many more Hoosiers improve their prospects for well-paying career opportunities."
The multi-device development certificate is being offered in an online bootcamp format where students complete an 18-credit certificate in one semester. This is the first bootcamp-style certificate program at IUPUI. Students can graduate with an accredited college certificate or continue their studies to earn a Bachelor of Science degree in media arts and science. The certificate will prepare students to enter the workforce in web and mobile application development.
Medical coding is critical for the timely flow of medical data. The program, offered both online and on campus, requires 28 credit hours over two semesters. Earning the certification could lead to careers such as a benefits coordinator, documentation and coding specialist or medical biller.
The applied information science/data studies program teaches students to manage data, develop digital competencies and build database infrastructures. Those who complete the online 18-credit-hour program could be hired for jobs such as a data project manager, market research analyst or logistics analyst.
"Being a Next Level Jobs training provider is a sign of IUPUI's commitment to innovation and access. There is a growing demand for shorter and less expensive pathways to a credential from both traditional freshmen and adult students wanting to reskill. The IU School of Informatics and Computing at IUPUI has the right faculty and the right programs to meet this demand," said Taylor Dooley, associate director of undergraduate recruitment for the School of Informatics and Computing. "By partnering with the Next Level Jobs program, we also hope to reach more first-generation and underrepresented students who have been left out of higher education."
Students who have a high school diploma and have completed less than an associate degree could be eligible to complete one of these certificates at no cost, Dooley said.
The state's Workforce Ready Grant will pay for tuition and mandatory fees for the approved certificate programs for up to two years. If a student takes 12 credits or more, they will be charged the banded rate and full tuition and mandatory fees will be covered, said Lisa Bridgewater, associate director in IUPUI's Office of Student Financial Services.
To qualify for the grant, according to Next Level Jobs, students must:
Be an Indiana resident and a U.S. citizen or eligible non-citizen.
Have a high school diploma or equivalent, but less than a college degree.
Enroll in a qualifying program at an eligible training provider.
File the Free Application for Federal Student Aid form.
Enroll full-time (typically four courses) if you are a dependent student.
Enroll at least half-time (typically two courses) if you are an independent student.
Maintain satisfactory academic progress.
Meet any other minimum criteria.
The Workforce Ready Grant is considered a last-dollar award and is added after other gift aid. The exception is anyone with the GI Bill or other related military awards, which do not count toward gift aid.
The School of Informatics and Computing is the first school at IUPUI to have certificate programs tied to the state jobs initiative. IU Southeast also has a medical coding certificate in the initiative.