EDITOR'S NOTE: This release was updated Jan. 25, 2022, to correct the description of the online psychology program.
BLOOMINGTON, Ind. – Four degree programs and specialties in Indiana University's Kelley School of Business and one specialty in the School of Education are ranked No. 1 in the latest U.S. News and World Report Best Online Education Program rankings.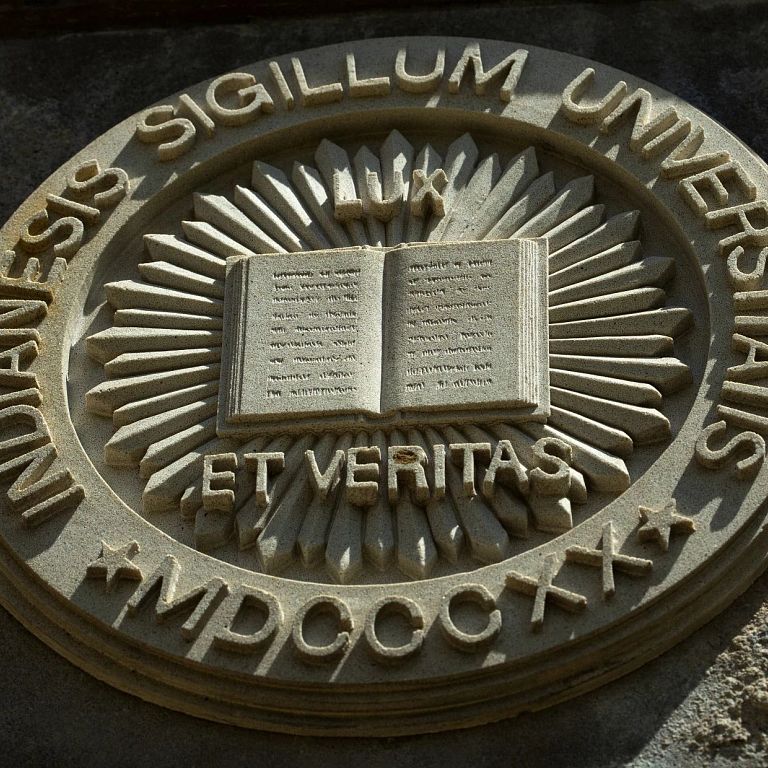 The IU School of Education in Bloomington, the School of Nursing at IUPUI and IU Online's bachelor's degree programs each ranked in the top 30 of online programs; the School of Education and School of Nursing also earned specialty rankings in the top 10. The IU Online psychology bachelor's program offered through IU East's Department of Psychology ranked No. 8 overall.
"These top rankings for our online offerings reflect our commitment to educate at the highest level to all enrolled in Indiana University programs," IU President Pamela Whitten said. "Offering the best education possible to every student is ingrained in all we do at IU."
Kelley Direct's online MBA and Master of Science programs each returned to ties for the top spot in respective rankings, and its general management and finance specialties also were ranked No. 1. Specialties in business analytics were ranked third and marketing, fourth. The online MBA also ranked No. 7 among veterans.
The IU Online bachelor's program for business tied for 17th. The bachelor's business degree is a collaborative program of the Indiana University regional campuses.
"At Kelley, our faculty and staff never stop looking for ways to innovate and prepare our graduates for continued success," said Idalene "Idie" Kesner, dean of the Kelley School and the Frank P. Popoff Chair of Strategic Management. "We are pleased to see this reflected in U.S. News' No. 1 rankings for the Kelley Direct Online MBA Program and Kelley's other online master's degree programs. This ranking reinforces what we have long said: Regardless of which Kelley online programs students enroll in, the educational experience puts them on a path to achieve outstanding career momentum."
Launched in 1999, Kelley Direct is the original online MBA program from a top-tier business school. It consistently has been ranked at or near the top in program rankings, and it remains innovative in design and how it serves the needs of students. Soon, students will benefit from the new $10 million Brian D. Jellison Studios. The immersive, state-of-the-art studios will enhance the delivery of course content and provide an even more dynamic experience, with faculty and students being together virtually as if they were in an in-person classroom.
The School of Education earned a No. 1 ranking for its Instructional Systems Technology department in the educational/instructional media design master's program category. The master's programs in special education as well as educational administration and supervision each tied for fifth in their areas. Curriculum and instruction ranked as the No. 12 master's program. The School of Education jumped 14 spots and is tied for 28th in the best online master's in education program.
"Online programs have become increasingly competitive," said School of Education Dean Anastasia Morrone. "This year's ranking demonstrates the recognition that our peers have for the work that we do – offering high-quality, engaging courses taught by experienced and respected faculty."
The School of Nursing at IUPUI jumped 23 spots in this year's ranking for best online master's programs, to a tie for No. 26 overall. The school tied for No. 9 in nursing education and tied for No. 17 in nursing administration.
"These rankings demonstrate our commitment to delivering high-quality, world-class education programs for nurses seeking advanced degrees online" said Robin Newhouse, dean of the IU School of Nursing. "Preparing nurses to practice to the full extent of their roles is essential and important work, and we are honored to receive this distinguished recognition to be one of the best in the country."
The online offerings at IU also received recognition for their accessibility, affordability and reputation among veterans. IU Online tied for No. 40 among best online bachelor's programs for veterans.
IU has been a forerunner in online programs at both the undergraduate and graduate level for more than 20 years, now offering more than 213 online degree and certificate programs. A complete list of IU's online programs is available on IU Online's website.