BLOOMINGTON, Ind. – Six Indiana University faculty have been elected to the newest class of fellows of the American Association for the Advancement of Science. This is one of the most distinguished honors within the scientific community, which recognizes outstanding contributions to the progress of science and research.
The 2021 IU fellows and their AAAS citations of merit are:
"I am incredibly proud of these faculty members for their achievements that push the frontiers of scientific discovery," IU President Pamela Whitten said. "To be recognized with this lifetime distinction by their peers is an exceptional honor. Their commitment to academic and research excellence is extraordinary, and I know their work moving forward will continue to make an impact across the world."
Jerome Busemeyer
During his early career, Busemeyer became well-known for the development of a dynamic and stochastic model of human decision-making called decision field theory. Later, he was one of the pioneers to develop a new approach to cognition based on principles from quantum theory. In 2012, Cambridge University Press published his book with Peter Bruza, which introduces this new theory applying quantum probability to model human judgment and decision-making. Busemeyer's research has been funded by the National Science Foundation and the National Institute of Mental Health, and he served on grant review panels for these agencies. He is a fellow of the Society of Experimental Psychologists, and he won the prestigious Warren Medal from that society in 2015. He became a fellow of the Cognitive Science Society and a fellow of the American Academy of Arts and Sciences in 2017.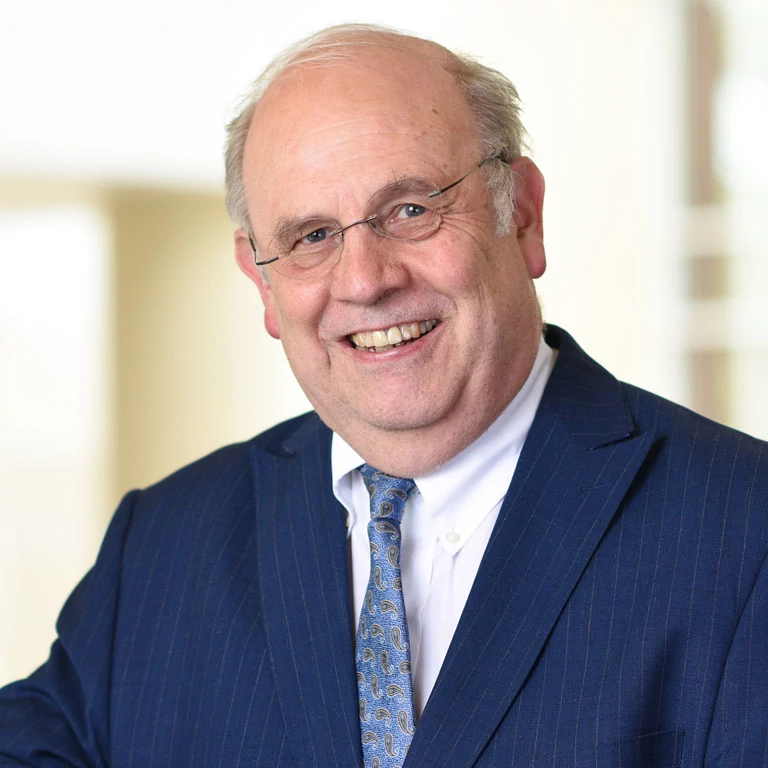 D. Wade Clapp
Clapp is also a professor of microbiology and immunology/biochemistry and molecular biology at the IU School of Medicine, a member of the IU Melvin and Bren Simon Comprehensive Cancer Center, and physician-in-chief at Riley Hospital for Children at IU Health. He is a neonatologist and a physician/scientist with an active lab and National Institutes of Health grant support focusing on translational research. His research has been internationally acclaimed and has resulted in several clinical trials. He is also a past director of the M.D./Ph.D. program at the IU School of Medicine, which is now an NIH-designated Medical Scientist Training program. Clapp is an active member of the Association of Medical School Pediatric Department Chairs, where he serves as treasurer and director of the Frontiers in Science program, and is on the Steering Committee for the Physician Scientist Development program.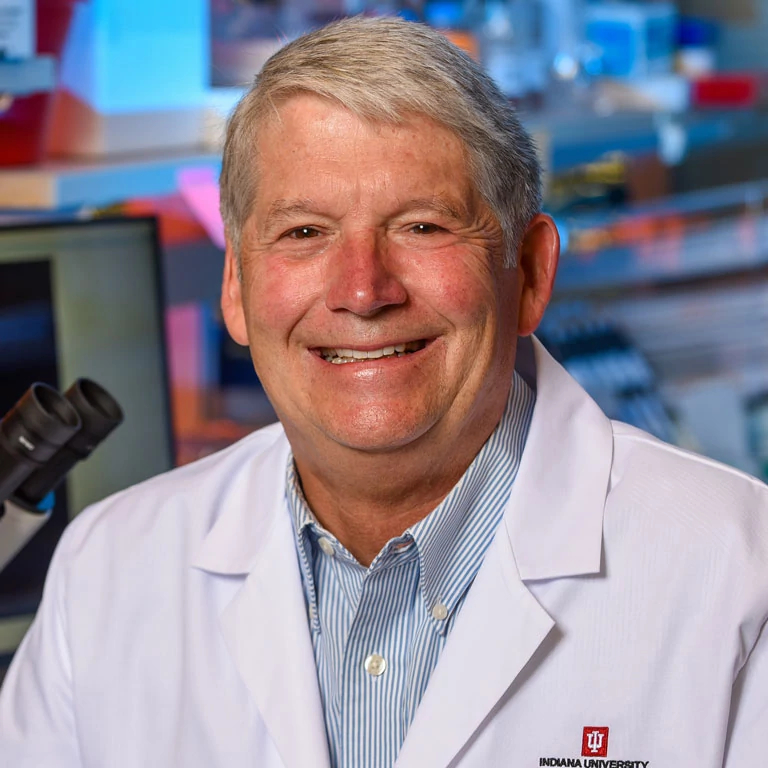 Mark Kelley
Kelley is also a professor of pediatrics, biochemistry and molecular biology, pharmacology and toxicology, and ophthalmology in the IU School of Medicine, and he is the associate director of basic science research at the IU Melvin and Bren Simon Comprehensive Cancer Center. His work primarily focuses on translational research in DNA damage and repair as well as cellular redox signaling to determine how those activities can be exploited therapeutically to treat cancers and protect normal cells from DNA damage. Kelley serves on consulting and scientific boards of several biotechnology companies as well as various NIH/NCI study sections and cancer center review panels. He is founder of Apexian Pharmaceuticals, a biotech company developing therapeutics for a variety of diseases. He is also a member of the American Association for Cancer Research, Society for Pediatric Research and American Society of Clinical Oncology, and serves on the editorial boards of a number of journals.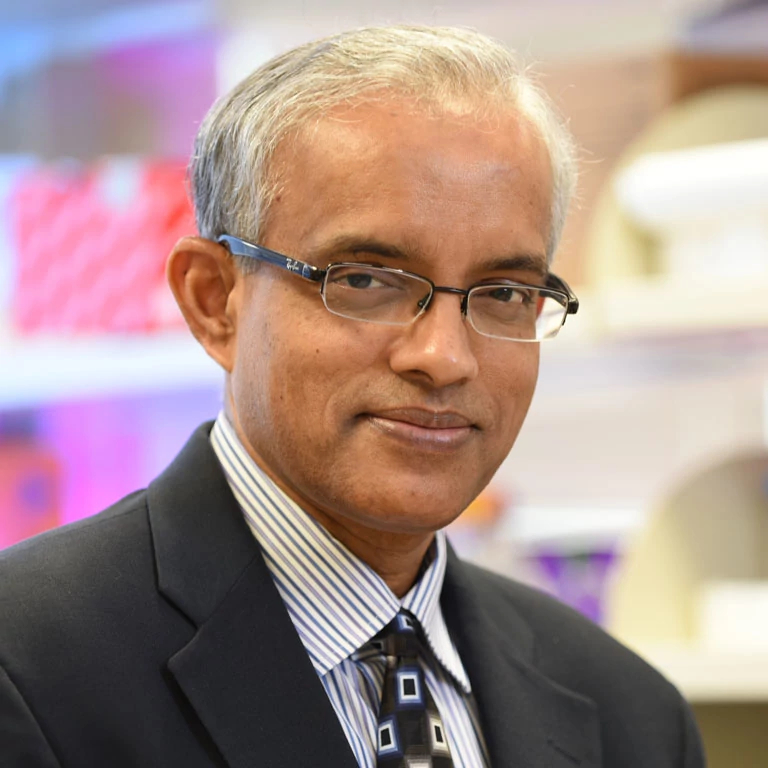 Harikrishna Nakshatri
Nakshatri is also the associate director of education for the IU Melvin and Bren Simon Comprehensive Cancer Center and a member of the Vera Bradley Foundation Center for Breast Cancer Research at the cancer center. His laboratory research focuses on heterogeneity in normal breast tissue, impact of genetic ancestry on breast cancer, cancer-induced systemic effects and the mechanisms of anti-estrogen resistance in breast cancer. Nakshatri's research has been funded by the NIH, Department of Defense, American Cancer Society, Susan G. Komen for the Cure, Department of Veterans Affairs and other private foundations. He is the author or co-author of more than 166 publications with more than 18,000 citations. He was a member of the NIH Cancer Molecular Pathobiology Study Section and currently serves in the VA Cellular and Molecular Medicine Study section. He also serves on the editorial boards of several scientific journals.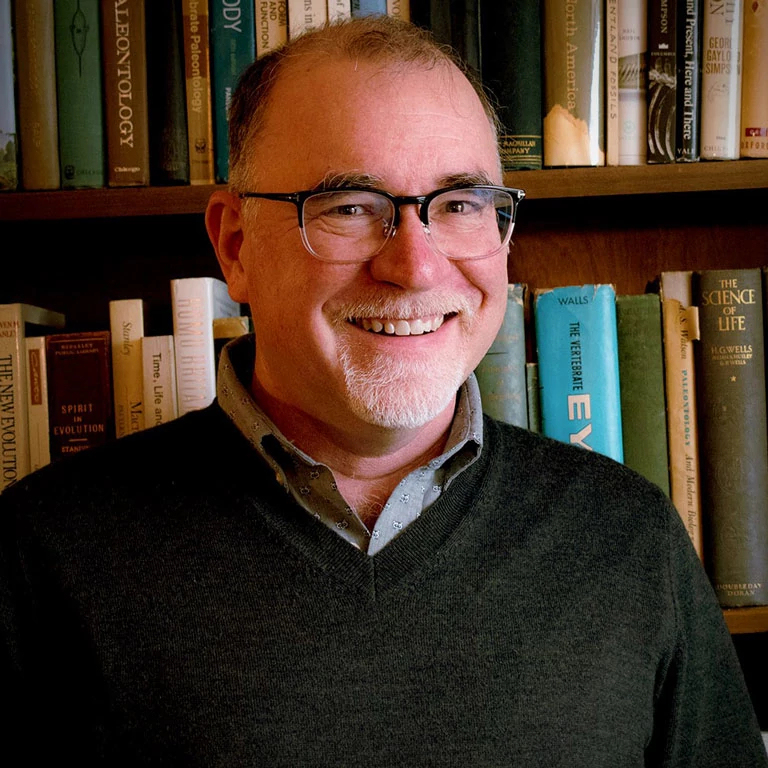 P. David Polly
A vertebrate paleontologist, Polly combines quantitative techniques for measuring complex three-dimensional objects with computational modeling and phylogenetics to study the evolution of morphology. His research focuses on how functional performance, chance events and the legacy of ancestry contribute to morphological evolution, and how its course is influenced by the broad context of changing Earth systems, especially climate, landscape and tectonics. Measuring their complex forms has required a fusion of geometric morphometrics, quantitative genetics and phylogenetics, including developing new methods for quantifying their three-dimensional surfaces. Polly was president of the Society of Vertebrate Paleontology, associate director of IU's Environmental Resilience Institute and an Edward P. Bass Distinguished Visiting Environmental Scholar at Yale University.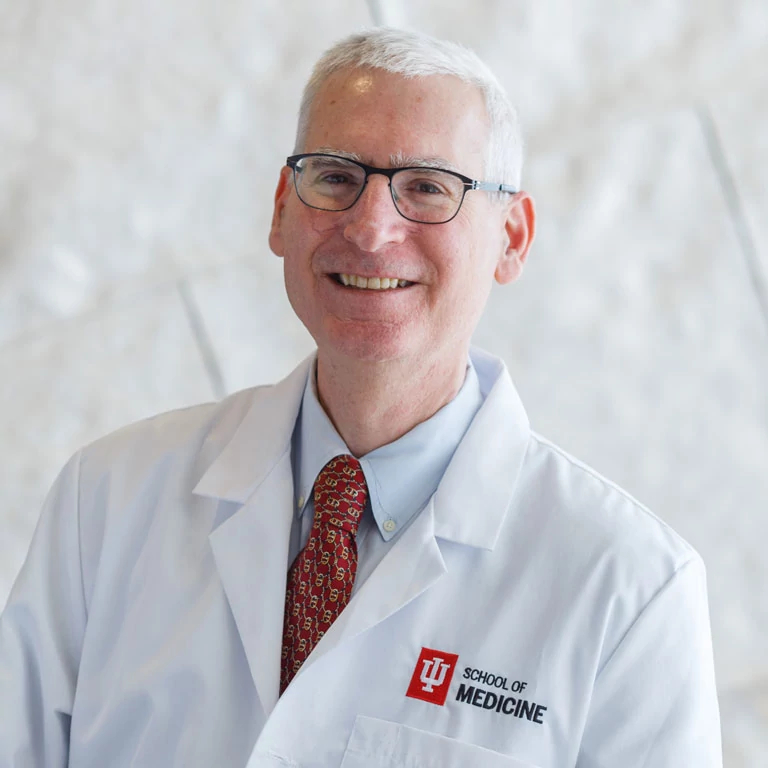 Michael A. Weiss
Weiss leads research in two areas of molecular endocrinology: insulin biosynthesis and signaling with application to diabetes mellitus and sex determination with application to genetic infertility syndromes. In 2008, he founded Thermalin Diabetes LLC (now Thermalin Inc.), which designs and develops novel insulin analogs, and currently serves as its chief innovation officer. Serving as a trustee of the Cleveland Museum of Natural History, Weiss was founding chair of the museum's Health Advisory Committee with outreach to diverse communities. He is a member and previous chair of the board of directors of the Summer Science Program, an intensive national and international program for gifted high school students with two campuses in astronomy and two in biochemistry. Weiss is also a trustee of the U.S. Presidential Scholars Foundation.
Founded in 1848, AAAS is the world's largest general scientific society and publisher of the journal Science. This particular tradition stretches back to 1874. The six faculty members' election brings the number of AAAS fellows affiliated with IU to 133, with more than half (85) in the past 15 years.
Election as a fellow is a lifetime honor bestowed upon AAAS members by their peers.