The Indiana University Board of Trustees approved one new graduate degree for IU Bloomington and one new doctoral degree for IUPUI at its February meeting.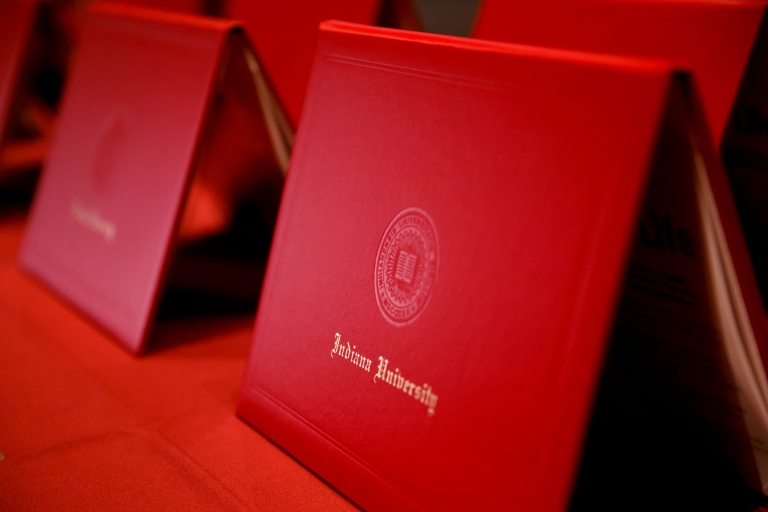 The Master of Science in ballet at IU Bloomington's Jacobs School of Music will offer students an opportunity to train at an elite level while pursuing a graduate degree. Programs of this type exist at other institutions, but most are designed for a dancer transitioning out of a performance career.
This master's degree will provide students with the coursework to prepare them to be professional dancers, educators and leaders. Most graduates are expected to move into a performance career, but others could seek employment as dance teachers and choreographers.
The IU School of Medicine at IUPUI will offer a new translational cancer biology Ph.D. program through the IU Melvin and Bren Simon Comprehensive Cancer Center. Due to an aging population, cancer rates are increasing, and there is a continued need for research on effective treatments. The translational cancer biology path would provide thematically integrated platforms for students to learn various facets of cancer research that include opportunities not only for basic science, but for clinical and translational research projects through the diverse research programs of the IU Simon Comprehensive Cancer Center.
The establishment of this new doctoral degree is consistent with the mission of the IU School of Medicine, which includes educating the next generation of biomedical research scientists. It is also consistent with the IU School of Medicine Strategic Plan, which lists cancer as one of the five primary focus areas.
A centralized degree-granting program administered by the IU Simon Comprehensive Cancer Center will provide uniformity to the training program and will enable better integration of basic and clinical cancer research enterprises, and improve training experiences for future cancer researchers. It will be Indiana's first Ph.D. program in cancer biology.
The degrees approved by trustees must receive final approval from the Indiana Commission for Higher Education.