The Indiana University Board of Trustees has approved renaming the university-owned portion of Jordan Avenue in Bloomington between 17th Street and North Fee Lane, commonly known as the Jordan Avenue extension, as David Baker Avenue. Baker was a jazz legend who served as a distinguished professor of music and Department of Jazz Studies chair emeritus in the Jacobs School of Music.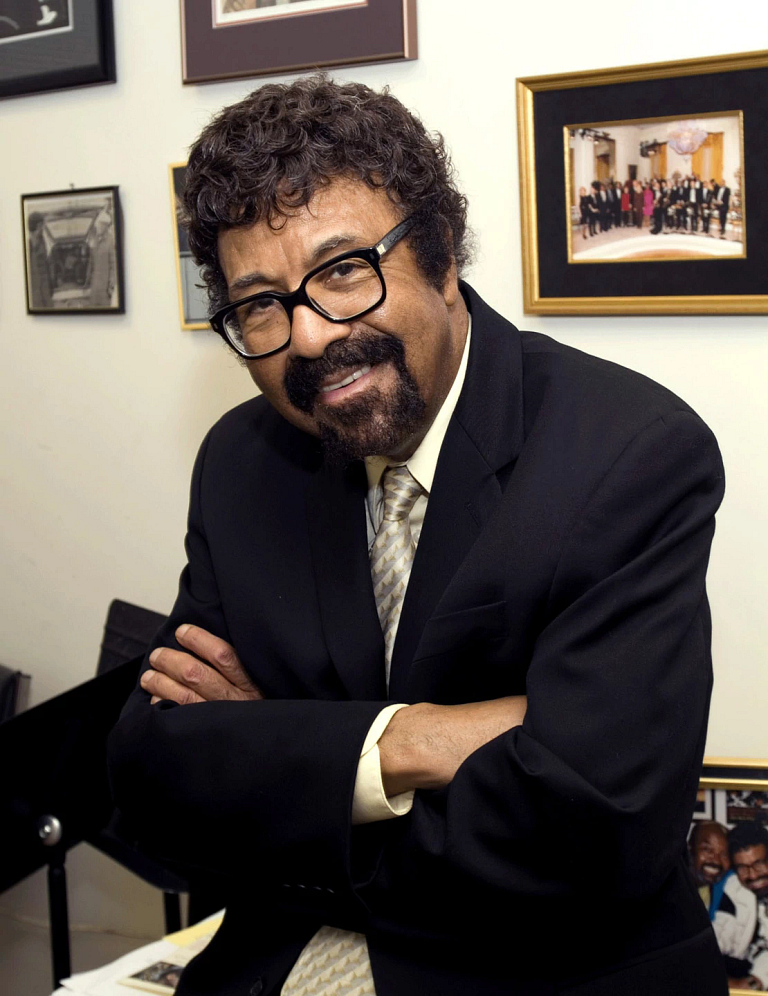 This renaming follows previous actions by the city of Bloomington and the IU Board of Trustees to rename Jordan Avenue from Davis Street north through the IU campus to 17th Street as Eagleson Avenue, in honor of the Eagleson family, who have a long history in Bloomington and made significant contributions to the city, Indiana University, the state of Indiana and the nation. That name change went into effect Feb. 1.
The IU Board of Trustees voted in October 2020 to remove the name of IU's seventh president, David Starr Jordan, from Jordan Hall, Jordan Avenue Parking Garage, Jordan River and Jordan Avenue because he held views that conflicted fundamentally with the university's values in diversity and equity.
The northern extension of Jordan Avenue is offset from the southern portion at 17th Street, making it a distinct segment of the street. In addition, the northern extension is entirely owned by IU, and therefore provided an opportunity to honor an individual with strong ties to the university.
David Nathaniel Baker Jr., 1931-2016
Baker was born in Indianapolis and graduated from Crispus Attucks High School there before attending Indiana University, earning a Bachelor of Music Education degree in 1953 and a Master of Music Education degree in 1954. He studied with a wide range of master teachers, performers and composers, including J.J. Johnson and Janos Starker. Originally a gifted trombonist, he switched to the cello after sustaining jaw injuries in a car accident.
He was a regular on the thriving Indianapolis jazz scene of the era – especially on its historic Indiana Avenue – with the likes of fellow jazz giants Jimmy Coe, Slide Hampton, Freddie Hubbard, J.J. Johnson, Wes Montgomery, Larry Ridley and David Young.
A member of the Jacobs School of Music faculty beginning in 1966, Baker founded the Jazz Studies program and served as its chair from 1968 to 2013. Top in his field in several disciplines, Baker taught and performed throughout the United States, Canada, Europe, Scandinavia, Australia, New Zealand and Japan. He co-founded the Smithsonian Jazz Masterworks Orchestra and served as its conductor and musical and artistic director from 1990 to 2012, becoming maestro emeritus on Dec. 1, 2012.
Baker was a 1973 Pulitzer Prize nominee and a 1979 Grammy Award nominee, and he was honored three times by DownBeat magazine: as a trombonist, for lifetime achievement and as the third inductee into its Jazz Education Hall of Fame. Baker's numerous other awards include the American Jazz Masters Award from the National Endowment for the Arts in 2000, and the Living Jazz Legend Award from the John F. Kennedy Center for the Performing Arts in 2007.
As a composer, Baker was commissioned by more than 100 individuals and ensembles, including Josef Gingold, Harvey Phillips and Ruggiero Ricci. His compositions, tallying more than 2,000 in number, include jazz pieces, symphonic works, chamber music and film scores. His prolific body of work includes more than 65 recordings, 70 books and 400 articles.
Many of his students became giants of jazz themselves, including Jamey Aebersold, Jim Beard, Chris Botti, Michael and Randy Brecker, John Clayton, Peter Erskine, Jeff Hamilton, Freddie Hubbard, Robert Hurst and Shawn Pelton.
Baker died in Bloomington, Indiana, on March 26, 2016, at the age of 84.
Beth Feickert is a capital planning project specialist for the IU Office of the Vice President for Capital Planning and Facilities.