BLOOMINGTON, Ind. – Longtime Indiana University trustee and alumnus James T. Morris has retired from the IU Board of Trustees after serving on and off for decades. Gov. Eric Holcomb most recently reappointed him in 2019.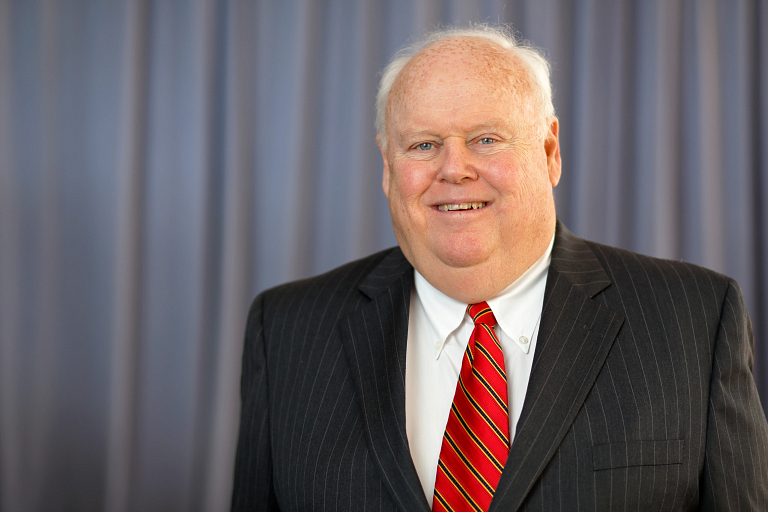 "Jim Morris leaves a long-lasting impact on Indiana University with all that he accomplished during his time as a trustee," Holcomb said. "He bleeds cream and crimson and is eternally committed to making a better and brighter community through all this world-class university has to offer. Indiana, the state and University, have both benefited greatly from his driven purpose, passion and pride. We all shall seek to carry on the rich tradition he so perfectly modeled."
A native Hoosier, Morris has a long history of service to IU and his home state. He is vice chairman of Pacers Sports and Entertainment, which owns the Indiana Pacers and Indiana Fever. Before that, he served as chief of staff to Mayor Richard G. Lugar, president of Lilly Endowment, chairman and CEO for IWC Resources Corp. and Indianapolis Water Co., and executive director of the United Nations World Food Programme.
"Jim Morris is an Indiana icon whose service to Indiana University has made our state and university stronger," IU President Pamela Whitten said. "He serves as an example of what great heights IU graduates can reach once they leave our campuses, and we thank him for his tireless dedication to his alma mater."
IU alumni first elected Morris to the Board of Trustees in 1996, and he served in that capacity until 2002. Morris was then appointed as a trustee in 2013, and reappointed in 2016 and 2019. He has served as chair twice.
"Jim has established himself as a dynamic local, national and global leader in the corporate, civic and nonprofit sectors; he is widely credited with helping to make Indianapolis a world-class city and sports capital," Trustee Chair W. Quinn Buckner said. "His history is remarkable, and his contributions to Indiana University and beyond are innumerable. We will miss his guidance and unbeatable devotion as a trustee, and we thank him for his service."
Holcomb will appoint a trustee to fill the vacancy on the board at a later date.