EDITOR'S NOTE: This release was updated Feb. 7, 2022, to reflect the correct position title: vice president and general counsel.
BLOOMINGTON, Ind. – An accomplished, civically engaged attorney and Indiana University alumnus, Anthony "Tony" Prather has been named IU's vice president and general counsel, pending Board of Trustees approval.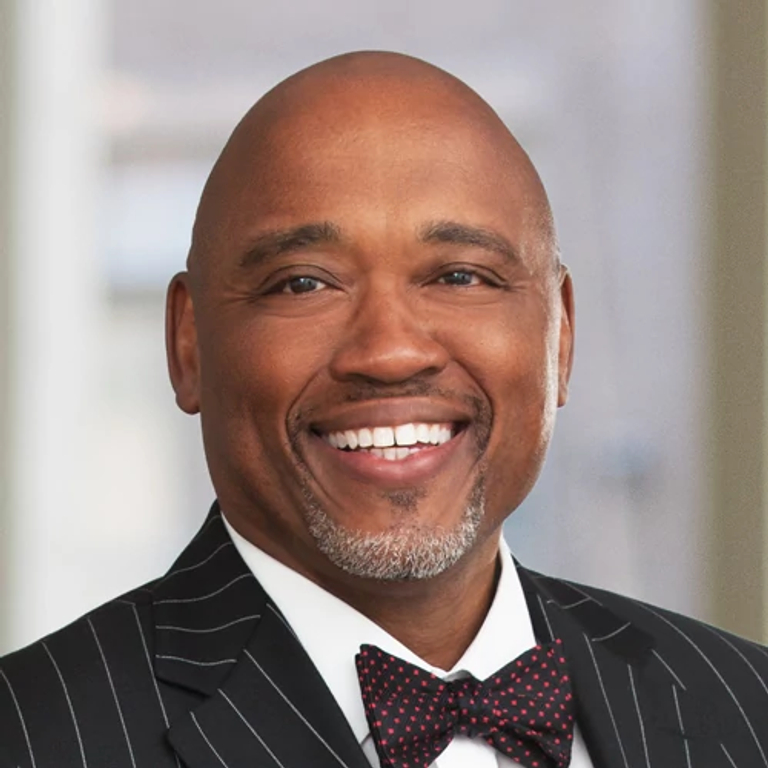 IU's vice president and general counsel advises the university's trustees and administration on legal issues and serves as the point of contact on all legal matters involving IU.
"As an outstanding lawyer with a long and deep commitment to IU, Tony brings a high degree of integrity, along with a collegial and collaborative approach to this key role on our senior leadership team," said IU President Pamela Whitten.
As a partner at Barnes & Thornburg, Prather advises clients across the nation and is often called on for his knowledge of federal and state employment and affirmative action laws. Prior to joining Barnes & Thornburg, Prather served as in-house counsel for Ameritech Corporation, Firestone Building Products Company, Firestone Industrial Products Company and Firestone Polymers.
Prather is active in professional and community organizations and has provided pro bono services to a number of not-for-profit organizations.
He received his law degree from the IU Maurer School of Law and his undergraduate degree from IU.
Prather's recent honors include: induction into the IU Maurer School of Law Academy of Law Alumni Fellows, recipient of an IU Bicentennial Medal, recipient of the Indiana Lawyer Leadership in Law Distinguished Barristers Award, Best Lawyers in America distinction annually since 2016 and recipient of the IU Maurer School of Law Distinguished Service and Samuel S. Dargan awards.
"I am truly excited to join IU as a part of President Whitten's leadership team and in support of the Board of Trustees," Prather said. "This opportunity allows me to come home to a place that I know well and love; a place that I received both my undergraduate and law degrees from; a place where, in a voluntary capacity, I enjoyed interacting with students; and a place where three of my children earned degrees."
Prather will assume his duties Feb. 22.