BLOOMINGTON, Ind. – An Indiana University-led nationwide study of COVID-19 infection, reinfection and immunity has expanded to include a new study site in partnership with the United Keetoowah Band of Cherokee Indians in Tahlequah, Oklahoma – giving researchers the unique opportunity to better understand the virus and immune responses to it in a Native American population.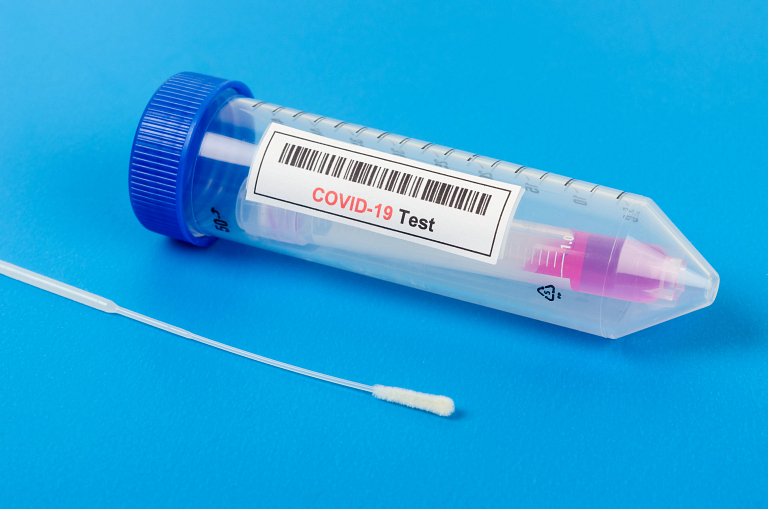 The Aegis study, which is led by researchers at the IU School of Public Health-Bloomington, seeks to understand how COVID-19 infection has affected both vaccinated and unvaccinated individuals. The study also includes the evaluation of people's immune responses over time, be they from vaccination or prior infection.
The new study site with the United Keetoowah Band tribe is an important addition to the study because of the insight researchers will gain from Native American participants, who historically have been less likely to take part in clinical research.
"We're honored and thrilled to work with the United Keetoowah Band of Cherokee Indians to advance COVID-19 research," said School of Public Health Dean David B. Allison, co-principal investigator of the study. "This partnership is a prime example of how our study offers unique opportunities in underserved and yet eminently deserving populations to understand spontaneous-infection-induced and vaccine-induced immune responses, and how these may interact and affect long-term immunity."
The study site is co-led by John Lowe and Melessa Kelley, professors of nursing at the University of Texas at Austin and members of the Eastern Cherokees and United Keetoowah Band, respectively.
Lowe, who has a long history of partnership with the United Keetoowah Band tribe, said the new site was made possible in part because IU researchers were willing to adjust study processes based on tribal protocols and cultural norms to make it more appropriate for a Native American population. As part of the study, participants agree to have their blood drawn every two months, perform COVID-19 swab tests on themselves every two weeks and complete a weekly questionnaire on their phone.
"We are excited about this research, particularly as it deals with American Indians," United Keetoowah Band Chief Joe Bunch said. "There is no COVID-19 information out there that specifically deals with Native Americans. Initially, there was hesitation when this was brought to the council, but as questions were answered, they all got on board. If our people benefit from this information, all Natives will benefit."
Since its launch, the study has received an additional $300,000 in funding from Eli Lilly and Co. to help cover the costs of COVID-19 PCR testing.
In addition to Allison, the other co-principal investigator of the study is Kevin C. Maki, adjunct professor in the School of Public Health's Department of Applied Health Science. Justin Otten, director of strategic initiatives at the school, is administrative leader.
The multi-institutional study's team of investigators and collaborators include IU faculty members Jon Macy, Molly Rosenberg, Christina Ludema, Stephanie Dickinson and John Patton; David Watkins of George Washington University; Stanley Perlman of the University of Iowa; Sema4 CEO Eric Schadt; Peter Attia of Attia Medical; and Harvey Fineberg, president of the Gordon and Betty Moore Foundation. Stanford University's John Ioannidis and Eran Bendavid and New York University's Danielle Ompad serve as consultants.
The study is also supported by philanthropic investment from Jack Dorsey's #StartSmall Initiative, the Chase and Stephanie Coleman Foundation, and an anonymous foundation, which provided the majority of the study's $15.3 million in funding.