"Twenty-two veterans die by suicide each day. The tribe needs help. I want to be that help."
Jose Aponte is a veteran, alumnus and graduate student at IU Southeast. After 24 years serving in the U.S. Air Force and Army, he's on a new mission to ensure veterans receive the mental health care they deserve. It's a passion close to his heart because a few years ago, Aponte nearly became one of the statistics.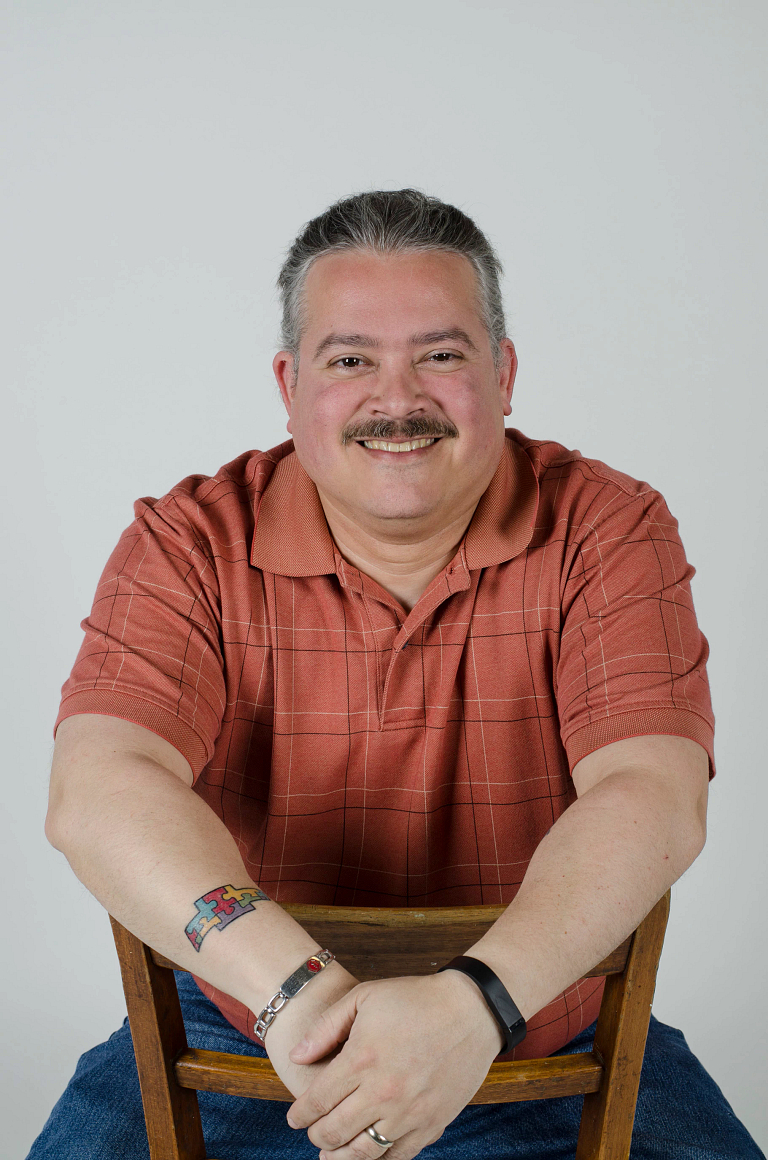 "My aha moment came in July 2017 during my own suicide attempt. That's when my eyes opened, and I woke up," Aponte said. "I had been requesting to speak to a counselor at the VA for three years, and the VA kept saying, 'Yes, we'll get you a referral.'
"I sat on campus with a pistol in my hand next to one of my favorite trees, and I just sat there," he said. He recognized the two IU Southeast police officers who approached him to talk. "I had just sat next to one of the officers a couple of months before at commencement, and the officer is also a veteran."
Aponte received care immediately following the incident, but he felt it shouldn't take an attempt at suicide for veterans to get help. He's taking steps to do something about it.
Aponte, 53, is the only IU student to be named in the National Veterans Leadership Foundation inaugural class of leadership fellows. He joins 11 students at universities and community colleges across the country in a six-month leadership development program to advance their professional development and engage them in serving their schools' military community.
"I'm so honored to be doing this," Aponte said. "It's such a wonderful feeling. IU has given me so much, and now I'm paying it back."
"Often veteran students are camouflaged at the institution: They fit in as best they can, but people aren't aware of the challenges veterans face in achieving success," said Jim Miller, founder of the National Veterans Leadership Foundation. "The NVLF is committed to partnering with universities to help these students as they transition to achieve their desired next chapter of professional service. Jose's courage and commitment to service should be a source of pride for all Hoosiers."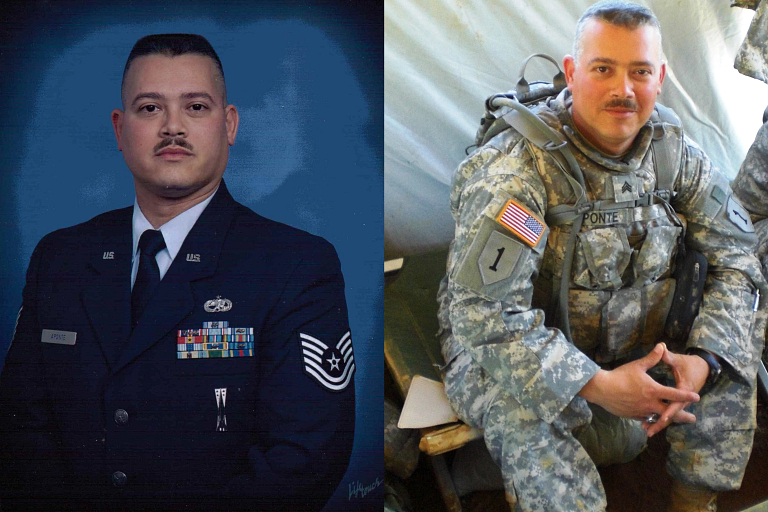 Throughout the one-year fellowship, Aponte will go through leadership training and work on setting up a program at IU Southeast to better support veterans pursuing higher education. From the lengthy process of applying for veteran education benefits to the red tape of paperwork for tuition and submission of grades, there are many challenges to pursing education. As a first-generation college graduate in his family, Aponte hopes to clear the way for other veterans following his path.
"I went through all the road bumps and guesswork not knowing how to apply for FAFSA or where to find my VA benefits, but I figured it out," he said. "If I can help other vets do the same, I'm paying it forward so they can benefit from it in the future. That is very gratifying to me."
One of the police officers who helped Aponte a few years ago said he is thrilled to see how far he has come.
"I am just so proud of Jose. I knew Jose before the mental health incident, and he has stayed in touch," said Sgt. Deven Estes of the IU Police Department-Southeast. "It is great to see him doing well and achieving success."
Born in Puerto Rico and raised in Brooklyn, New York, Aponte watched the airplanes depart JFK airport for years before doing delayed early enlistment to the Air Force at 16½. After 20 years in the Air Force and four years in the Army, which took him all over the United States, Europe, Kuwait, Afghanistan and Iraq, Aponte retired and began his college education. A resident of Louisville, Kentucky, Aponte selected nearby IU Southeast to pursue his bachelor's degree in journalism, graduating in 2017. He was earning a master's degree in secondary education when he decided to shift gears.
"I felt a pulling in a different direction," he said. "I decided to pause and pursue this tugging of the heart, which led me down the path to earn a master's of mental health counseling this May."
Aponte is currently interning at Brook Hospital KMI mental health facility in Louisville, stabilizing patients before they move into therapy programs.
"The most gratifying part of this work has been the change I can see in patients, just by my words, my compassion, my empathy," he said. "I've seen people arrive in such turmoil, and then they go on to a 30-day program for substance use and become an entirely different person. It's a lot of talking, words of encouragement, telling them they can do this. I share my own story with them.
"People tend to see me as successful based on all I've done, but that doesn't mean there weren't dark times. Those dark times led me to where I am today. And I'm grateful for those dark times because they changed me for the better. Now I can help others with my story; they think, 'Well, maybe I can do this, too.'"
Aponte has also been an inspiration to those looking to improve health care for veterans. U.S. Rep. Trey Hollingsworth of Indiana recently reached out to Aponte to discuss his experience with the VA mental health care system and potential improvements.
"We talked about my future goals for my degree, and he said to let him know if there is anything he can ever do to help me," Aponte said. "I found this experience encouraging. Maybe people are listening and want to do better."
After he completes his internship, Aponte plans to pursue certification in equine therapy and eventually, open his own low-cost facility for helping veterans heal from mental health challenges. Aponte said he sees this work as his retirement and his opportunity to give back to fellow veterans.
"I've been blessed, and I'm at the point in my life where I don't need to work," he said. "But I want to do something. And I know personally that cost is a barrier to care.
"A major focus of this fellowship is on personal development and building our strengths as leaders. Going forward, God willing, I'll be able to open my own therapy practice, and I'll draw upon those skills in my tool bag that I gained here at IU."
Sally Winter is a contributing writer for IU Studios.